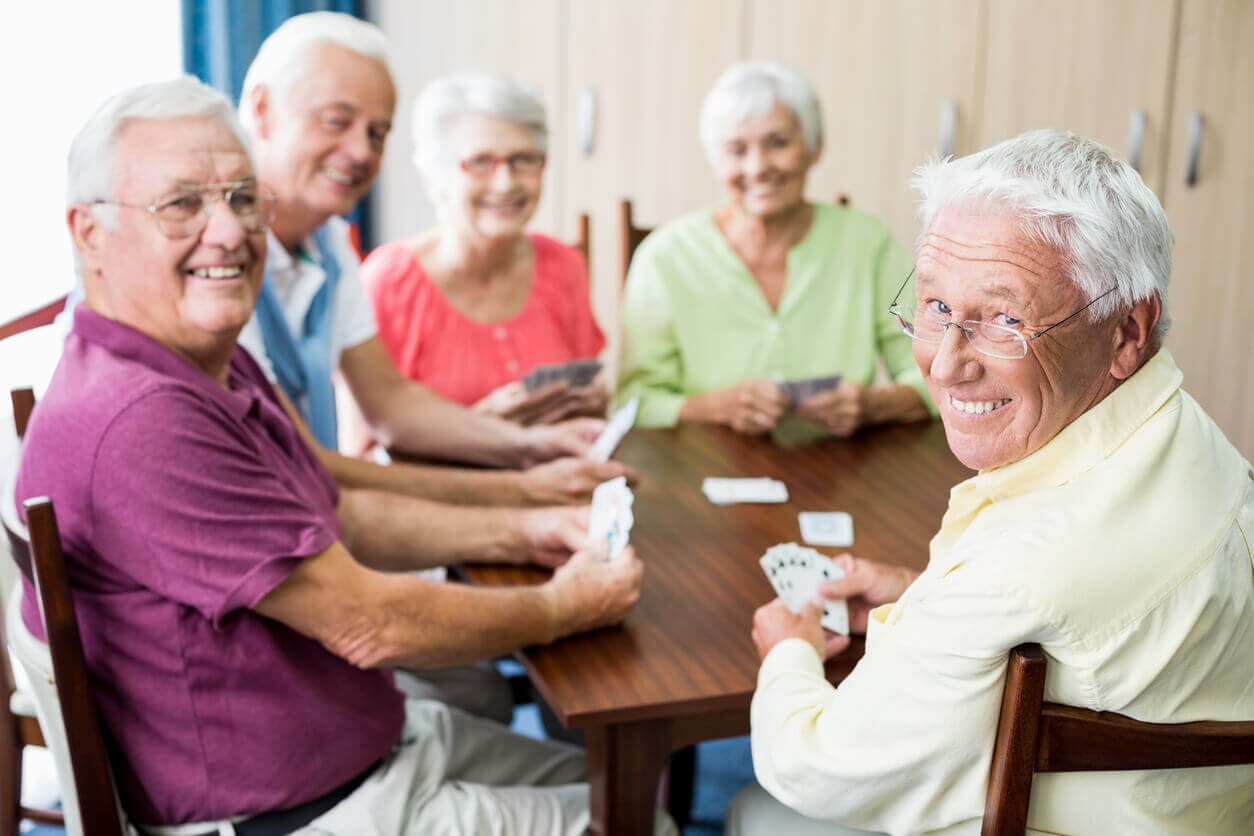 As one of the most popular retirement destinations, Arizona boasts the climate and amenities that many people appreciate during their golden years. If you have a loved one who will be going into an assisted living community, Arizona might be a good state to consider. Here is some information you should know about assisted living facilities in the Grand Canyon State.
Care options in Arizona
When the time comes to move your loved one into senior housing, it can be difficult to choose the right facility. In Arizona, there are many different types of senior living communities; your decision will come down to your loved one's needs as well as his or her preferences. If you are considering assisted living care in Arizona, you should know what types of senior housing are available, some of the largest providers of care, and what you can expect in terms of quality and safety.
Arizona assisted living care options
Due to a large number of retirees calling Arizona home, you will enjoy a wide array of choices when it comes to choosing a housing and care option for your relative. Here are some to consider:
Independent Living Communities: An independent living community might be the right choice for your loved one if they are still able to live alone and can handle all of their own personal care. In an independent living community, there are many choices when it comes to unit type; some are condos, some are apartments, and some are single-family houses. The Arizona Housing Department offers affordable independent living options in Phoenix and the surrounding areas.
Assisted Living Facilities: In Arizona, there are several types of assisted living facilities. For the purposes of terminology, an assisted living home has 10 or fewer residents, and an assisted living facility has 11 or more. There are three types of amenities and services within each of those two designations: directed care services, personal care services, and supervisory care services.
Directed care service facilities care for those who are unable to make basic decisions about their care, unable to express their needs, or unable to keep themselves safe from danger.
Personal care service facilities work with individuals who need help with the activities of daily activities (grooming, bathing, getting dressed, etc.) and who need some intermittent nursing care and administered medications or treatments.
Supervisory care service facilities are for residents who need supervision and assistance as they largely care for their own personal needs and medication administration.
Adult Day Health Care Facilities: These facilities specialize in adult care. An adult day health care facility is one where the staff provides healthcare for part of the day or night. This would be appropriate if your loved one lived with someone who could care for them the rest of the time. These facilities are great for caregivers who need respite care.
Nursing Homes: Nursing homes are places where the elderly live when they need around-the-clock care. The residents might not be able to manage any of their own personal care and might need to be fed, bathed, and so on.
In-Home Care: If your loved one can live with you or another family member or close friend, an in-home caregiver can offer respite as well as nursing care.
Continuing Retirement Care: For many senior citizens in Arizona, continuing care retirement communities offer around-the-clock care as a nice bridge from completely independent living to full-time nursing care. These communities have senior housing of many types, including independent living communities, assisted living care facilities, and nursing homes or a skilled nursing facility. As your loved one's needs increase, they can move within the same community to the next step toward a skilled nursing facility. These are ideal for short-term rehabilitation.
Largest providers in Arizona
There are several national providers of assisted living homes that have facilities in Arizona. For example, Brookdale has one, Sunrise Senior Living has four, Atria Senior Living has five, and Blue Harbor Senior Living has one.
Quality and safety
With approximately 12 percent of Arizona's population comprised of senior citizens, the Grand Canyon State takes the safety of these citizens seriously. Senior housing facilities are regulated by the Department of Health Services; this entity requires annual inspections. Among the regulations are fire codes for care facilities, building codes, and space requirements for each resident.
Arizona is a state that is transparent when it comes to the results of these inspections. You can search for any assisted living homes that you're considering on the Arizona Department of Health Services website. Here, you'll be able to see any violations that the facility has had.
Assisted living costs in Arizona
In the United States, the median monthly cost of assisted living care is $3,750. In Arizona, the median monthly cost is slightly less, at $3,500. This varies somewhat bycity: Expect to pay closer to $4,500 in the Flagstaff area and approximately $2,500 in Yuma. Phoenix's costs are average for the state, at $3,500. Outside of the major metro areas, the median cost is $3,000 per month.
Comparing nearby states
Arizona's assisted living center fees are similar to those in nearby states. In Nevada, the median fee is $3,400 per month. Utah is a bit less expensive at $3,150, and in New Mexico, you can expect to pay closer to $4,000 each month. If you were to have your loved one in an assisted living community in Southern California, you'd be looking at a monthly cost of $4,485 in the Los Angeles area.
Paying for Arizona assisted living
Many people are worried about how they will pay for their loved one's assisted living care. In Arizona, the median yearly cost is $42,000, which neither you nor your loved one might be able to pay. The good news is that there are quite a few options available.
Retirement Fund or House Sale: If your loved one owns a home that he or she will be selling or has a funded retirement account, then these sources of income can be used to pay for assisted living centers.
Arizona Long-Term Care System (ALTCS): Arizona's Medicaid system does offer help to elderly residents who need long-term care, but it's not handled the way it is in many other states, with Medicaid waivers. Instead, elderly people who need healthcare or skilled nursing facility care receive benefits as an entitlement. Everyone who meets the income and health requirements meets with a case manager to create a plan for their long-term care.
There are income and asset requirements for ALTCS. If your loved one who needs assisted living care is married and their spouse does not need care, the spouse will be able to keep some of his or her income and assets. Also, the primary home and certain other assets aren't counted.
It's important to note that ALTCS does not cover room and board at an assisted living facility. Healthcare services are covered. Depending on the facility, you might expect to pay approximately $1,000 to $1,200 per month for room and board.

Reverse Mortgages: If your loved one still owns his or her home and is not planning on selling it (perhaps because their spouse or another relative still lives there), they might be eligible for a reverse mortgage. This is a type of loan that uses the paid-off home as collateral. When the house is sold, the loan is paid back. In Arizona, there is mandatory financial counseling by a third party (i.e. not someone employed by the lender) when applying for a reverse mortgage.
Long-Term Care Insurance: If your loved one has long-term care insurance, this can pay for some or all of his or her care at an assisted living facility. Arizona participates in a long-term care partnership, which means that residents with long-term care insurance can still qualify for ALTCS without having those long-term care payments be counted as assets or income. Arizona also has long-term care partnerships with policies written in other states.
Programs for Veterans: There are state homes and residential care homes in Arizona just for veterans. If your loved one is a veteran and needs assisted living care, however, a community living center, like the one in Phoenix, might be the right answer. Veterans can also get Aid and Attendance, which is a federal program. You can find out more at your local Department of Veterans' Services Office.
Elderlife Financial can help you understand how to pay for assisted living.
Services and accommodations
Arizona assisted living facilities can have single bedroom units, double bedroom units, or apartment-style units. All of these units must lock and have a key, must include a bathroom, and must include a thermostat that the resident (or, in the case of a double bedroom unit, the residents) can control. They must also offer a kitchenette with a sink, refrigerator, some type of cooking appliance, and counter space.
Meals and snacks must be included, and they need to be prepared with the federal dietary guidelines in mind. There are specific rules about medication administration in assisted living facilities. Depending on the type of facility, medication might be administered by a caregiver or by the resident him- or herself. If supervision is needed, then the caregiver must watch the resident take the medication and verify that the resident is the person whose name is on the bottle.
Behavioral care might be included, depending on the facility and the resident's needs.
While there are no specific provisions in Arizona for residents with Alzheimer's disease or dementia who require assisted living memory care, there are rules about safety for residents who might potentially wander. They need to have secure access to the outdoors and there must be controls in place to prevent residents from walking outdoors without supervision. Alzheimer's case is extremely important, speak with your family physician about assisted living memory care if your loved one suffers from Alzheimer's disease or dementia.
Additional resources in Arizona
Arizona, particularly the Phoenix area, is known for its excellent medical facilities. In fact, 13 of the hospitals in Phoenix have been ranked among the best in the United States, according to U.S. News & World Report. There are many medical centers in Arizona, so it's likely that whatever assisted living community you choose will be close to one or more.
In many places in Arizona, non-emergency transportation is available for senior citizens. The assisted living facility that you choose will also likely offer transportation to area medical facilities, shopping centers, and local attractions. Since your loved one won't have their own car to drive, this is an important consideration. In some areas, there is a fee for the service, but there are waivers available.
The Arizona Aging and Disability Service Department also provides a variety of servicesfor the elderly. Take a look at their website to see what they have to offer.
Transitioning to assisted living
Before entering an assisted living facility, each applicant will have a comprehensive evaluation. This evaluation will include an assessment of their mobility, toileting needs, nutrition, cognition and mental status, bathing and grooming needs, nighttime needs, and medication management. If you are asked questions about your loved one's needs, it's important to be as honest and thorough as possible so they have the care that they need. This assessment will be repeated annually or more frequently if needed.
If your loved one's assessment shows that they have more extensive needs than the facility can meet, you will be steered toward more appropriate options, such as in-home care or a residential care home. In some cases, your loved one might be too independent for a certain facility; in that case, they'll be referred to one that will better meet their needs.
Arizona long-term care oversight
Arizona assisted care facilities are overseen by the Arizona Department of Health Services. A resident of a facility who needs an advocate can also contact the Long-Term Care Ombudsman.
Arizona Department of Health Services
Arizona Long-Term Care Ombudsman
Long-Term Care Provider Search Form