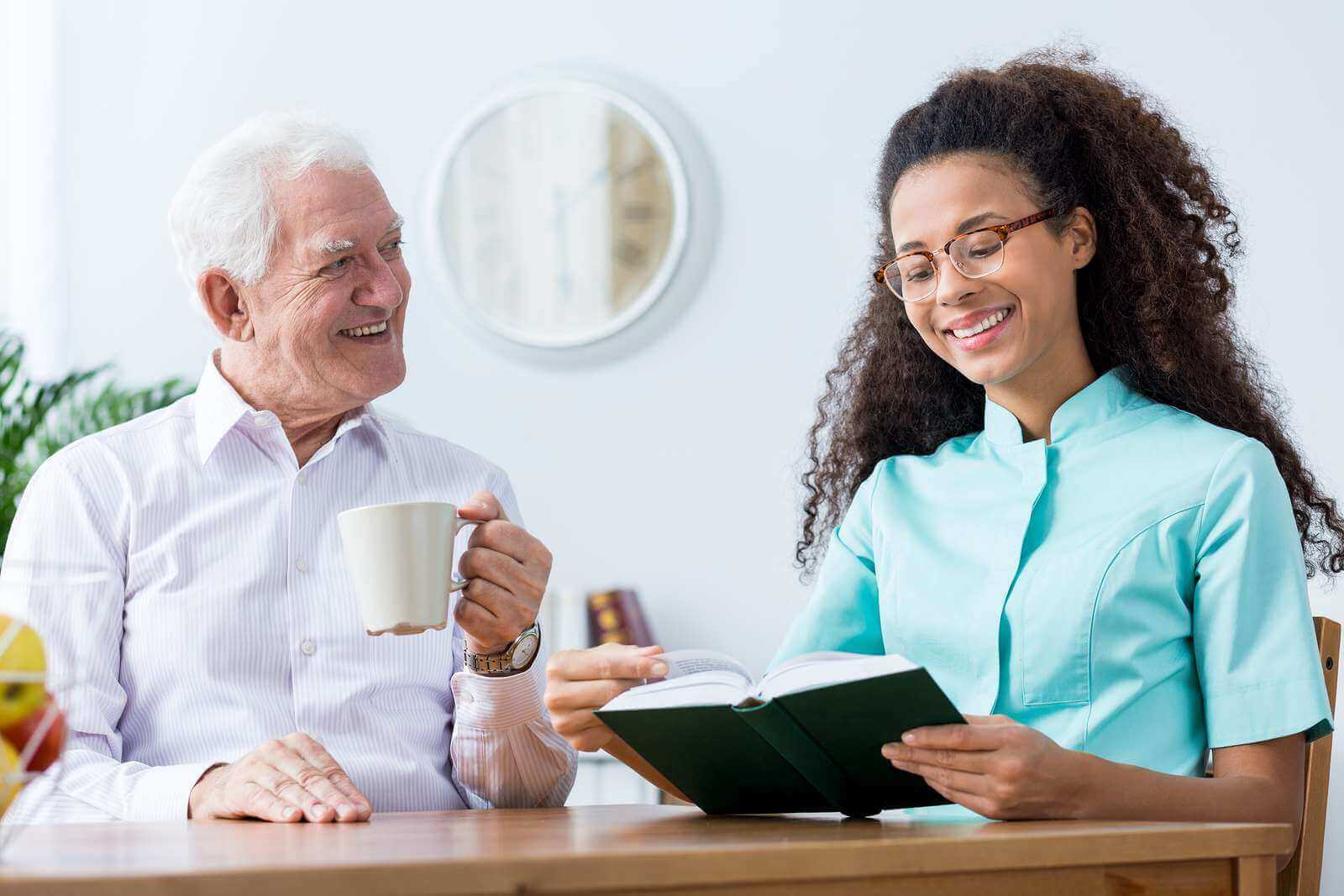 If the time has come to decide where your elderly loved one should live, you might be wondering how much your state factors into the type of care available. Many families find themselves spread out all over the U.S., so it can be difficult to decide where a relative should go and who they should live near. Mild weather and the cultural opportunities available in the Old Line State make Maryland an attractive place to retire. Our guide covers Maryland's long-term care options, average assisted living costs, ways to pay for care, local resources, and information on state safety oversight. 
Senior care options in Maryland
There are 350 assisted living residences in Maryland with 10 or more beds. In addition, the state is home to independent living communities, nursing homes, and a variety of other options for its elderly residents. If you are considering senior care housing in the Old Line State, you'll also want to know about the quality and safety of these facilities.
Types of care
The type of senior living community that you choose with the help of your loved one will depend on his or her needs. Keep in mind that many senior citizens find that their needs change over time, so be sure to have a continuing care plan in mind as you make this decision. Here are some of the types of senior care housing available in Maryland.
Independent living communities: An independent living community is where many seniors go after they can no longer maintain their private homes. These are for people who would like to live in private homes and are still independent in many ways. They might need or want housekeeping services or, in some cases, meals. These communities often have social activities and, sometimes, off-site trips for the residents.
Assisted living facilities: An assisted living community is for someone who needs some help with one or more activities of daily living in residential care homes. These might include bathing, getting dressed, toileting, and grooming. Some people in assisted care facilities also need medication management or supervision. They do not, however, need 24-hour nursing care. In Maryland, there are three levels of assisted living care, depending on whether a person has low, moderate, or high needs. Most assisted living residences are licensed at the highest level to allow for people with low or moderate needs to continue to receive services when their needs increase.
Nursing homes: Nursing homes are for people who need constant supervision in a residential care homes setting, a lot of help with all or most activities of daily living, or 24-hour nursing care. Those who need services like tracheostomy care, IV therapy, or dialysis care might be best served in a nursing home. In some cases, people go to a nursing home for a temporary stay and then go back to their independent living community or assisted living facility.
Continuing care retirement communities: Because it's common for an aging person's needs to increase over time, a continuing care retirement community is sometimes the best option. In these communities, residents often begin in an independent living unit. There is generally also an assisted living facility and a nursing home on the property of retirement communities, so as his or her needs increase, they have a place to move to that is not far away and where the staff will already know their needs.
Adult day care facilities: If your loved one is going to live with family, it's possible that an adult day care center would be helpful as a respite for the caregiver. These centers can also be used while the caregiver goes to work or manages other obligations. There are two types of adult day care in Maryland: Some offer supervision and social activities, while others offer those services as well as medical services for those who have special medical needs.
In-home care: Another option for an elderly loved one who lives at home (their own or someone else's) is to have a professional caregiver go into the home to provide personal care and/or medical services. Some services that might be includedwithin-home care are housekeeping, errands, cooking, helping the person bathe and get dressed, feeding the person, and nursing care like medication administration and changing dressings.
The largest providers in Maryland
There are some national providers of assisted living care who have facilities in Maryland. For example, Sunrise Senior Living has 16 facilities in Maryland, while Brookdale has 10 and Atria Senior Living has two.
Quality and safety
Maryland is a transparent state when it comes to letting consumers know about the conditions at various healthcare facilities, including assisted living communities. The Maryland Health Care Commission has a page where you can search for facilities by county. Once you choose a facility, you can find out who owns it, the services and daily fees, what percentage of the staff have been vaccinated against influenza, and what's on the facility inspection and survey reports. Note that this service is available only for facilities that have more than 10 residents.
Assisted living care costs in Maryland
The median monthly cost of assisted living care in the United States is $3,750. In Maryland, expect to pay more than the average; the median cost here is $4,150. This varies by city and region. For example, in Baltimore, Hagerstown, and Cumberland, expect to pay a bit less than the median, or an average of $4,000 per month. In Salisbury, however, the median cost is $5,250 per month, and in California, the median fee is $5,600.
Comparing nearby states
If you or your loved one currently lives near a state border, you might consider the costs of assisted living in those states. The median monthly fee for assisted living care in Delaware is $6,015; in Virginia, it's $4,508; in West Virginia, it's $3,750; and in Pennsylvania, it's $3,450.
Paying for care
Because the fees for an assisted living program in Maryland are often around $50,000 per year, it's natural that you and your aging loved one might be concerned about how to pay for it. Fortunately, there are several options for paying for an assisted living facility in the Old Line State.
Private funds: If your loved one has private funds such as a retirement account, this is what will generally be used to pay for long-term care. If they are selling their home in order to move into an assisted living community, then the proceeds from that sale can also go toward the care.
Medicaid waivers: The Medicaid waiver for assisted living care in Maryland is called the CO Waiver. This waiver is available to people who qualify for Medicaid and need services provided by a group living facility, which can include an assisted living community. There are many different types of CO Waivers available and the type that your loved one might qualify for depends on their condition, what kinds of services they need, and what their income and assets are. Unfortunately, there is sometimes a long waiting list for these waivers and sometimes they can be years long.
Reverse mortgage: If your loved one still owns his or her house and their spouse will be staying in the home, they might be eligible for and interested in a reverse mortgage. This is a type of home equity loan that does not require payments to be made (other than for taxes and insurance) until the second spouse leaves the home. The proceeds from this loan can be used to pay for assisted care. Your loved one will need to have financial assistance and counseling before signing for the loan.
Long-term care insurance: Long-term care insurance is a policy that your loved one can purchase in advance of needing an assisted living program. If he or she purchased this type of plan, it might cover some or all of the care that they need. The Maryland Insurance Administration oversees the long-term care insurance plans within the state and they have a guide full of information that might be able to help.
Programs for veterans: Maryland offers several resources for veterans. One is the Charlotte Hall Veterans Home, which has both assisted living and nursing home care available. In addition, there are various other state programs that can help your loved one find the care they need if they are a veteran. You can read about them on the Maryland Department of Veterans Affairs long-term health care page. Finally, your relative might qualify for Aid and Attendance, which is a federal program for veterans.
Elderlife Financial can help you understand how to pay for assisted living.
Maryland assisted living services
There are three types of assisted living facility licenses available in Maryland. A level one license allows a facility to take care of residents with low care needs, level two is for those with moderate needs, and level three is for those who have high memory care needs, such as Alzheimer's disease or dementia. A level three facility can also care for those with low and moderate Alzheimer's disease needs, and a level two facility can also care for those with low needs. Most facilities in Maryland have level three licenses that can provide assisted living memory care and Alzheimer's care.
There is a wide range of assisted living services that might be included in your chosen assisted living facility. Rooms might be private or shared, and your loved one might have a private bathroom or a common bathroom. Also, the types of leisure activities, recreation, and off-campus trips vary from facility to facility.
What all assisted living facilities must provide include assistance with personal care as needed (bathing, getting dressed, oral hygiene, assistance at the toilet, etc.) and three meals per day, seven days per week. Laundry and housekeeping services are also required. Also, every community will need to coordinate and facilitate access to various health care providers and social service providers.
This means that if your loved one needs to see a medical specialist, the facility will make the appointment. Your relative might have to secure his or her own transportation, however; whether transportation is provided depends on the specific facility. Medication management must be available to those who need it. And finally, while the specifics differ from facility to facility, all assisted living communities in Maryland must arrange for some type of social and spiritual activities that will meet the needs of each resident.
Local resources
Maryland has approximately 70 hospitals. The Maryland Health Care Commission keeps a record of consumer ratings, prices, and other factors that you might want to know about the hospitals that will be near your loved one's assisted living services. In addition, the Maryland Department of Aging can help you find the resources that your loved one needs.
Making the transition to assisted living
Every person who goes into assisted living care in Maryland needs to be assessed by the manager of the facility. Because there are the three types of licenses available, it's important that your loved one chooses a facility that has the type of license that is needed to assist them with their specific needs.
The assessments include a physical assessment to determine the health of the residents and also a functional assessment to determine how much assistance your loved one might need. Once this is done, the manager will create a service plan, which will state the details of what services need to be provided, how they'll be provided, and who will provide them. These assessments and a service plan will be repeated every six months or more frequently if needed.
Your loved one will receive a resident agreement, a list of services offered, a notice of resident's rights, a fee schedule, and a copy of any documents that needed to be signed at admission.
If your loved one will be using a Medicaid waiver to pay for the assisted living facility, it's important to note that sometimes there are very long waiting lists.
Maryland senior care oversight
Assisted living facilities in the Old Line State are overseen by the Maryland Health Care Commission. The Maryland Department of Aging also provides resources for the elderly residents of the state, and the long-term care ombudsman can help if there are any disputes or problems once your loved one is living in a facility.
Maryland Health Care Commission