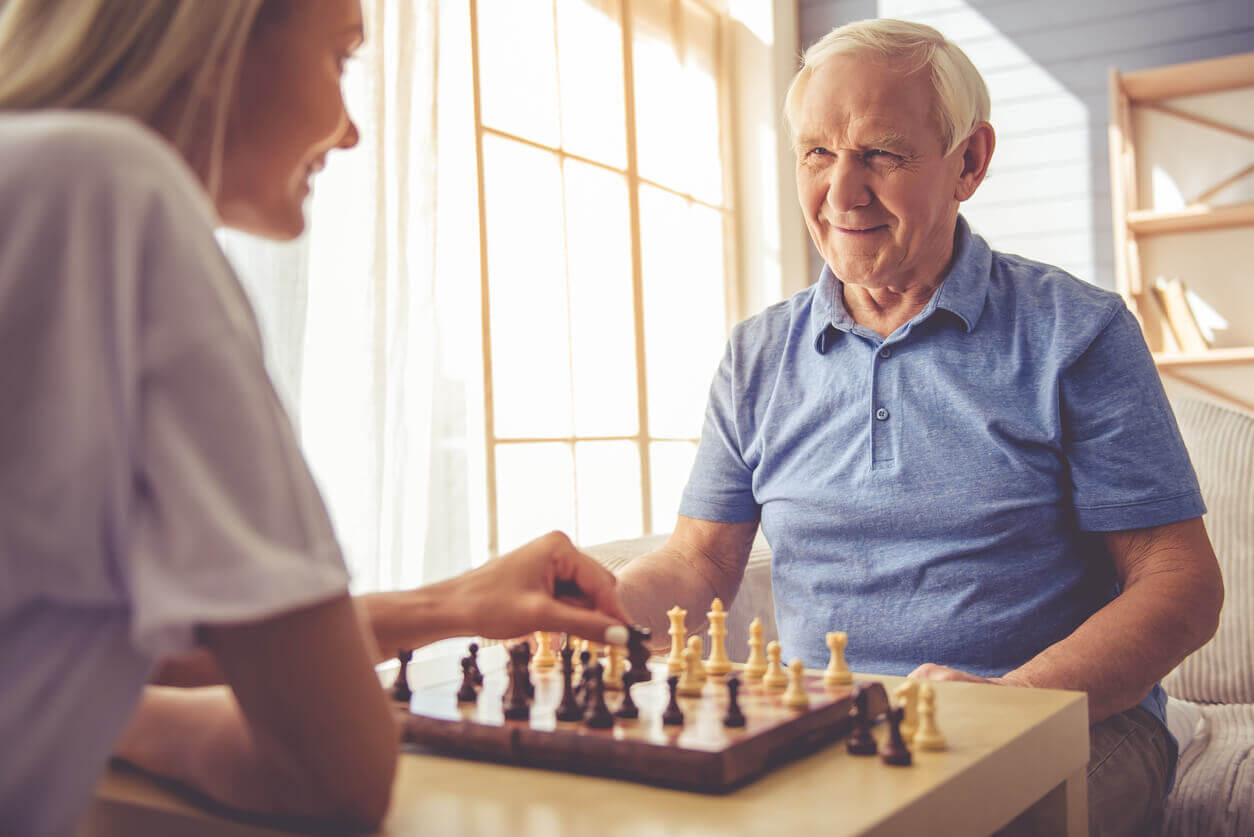 If your elderly loved one is not able to live independently any longer and you or your other family members are not able to care for them, an assisted living facility in Massachusetts might be the solution you have been looking for. If your relative calls the Bay State home or has loved ones in the area, there are some things you should know about senior housing community options in this area. Read on to learn more about assisted living communities in Massachusetts including information on quality and safety, paying for care, and additional resources that might help. 
Long-term care options in Massachusetts
When the time comes for your loved one to enter some type of senior housing facility, it's good to know what your options are. The decision should be made with your relative's needs in mind; there are different choices available depending on how much assistance he or she needs.
Types of care
In Massachusetts, there are several types of senior housing community available. Here are some of the senior care facility types you might want to consider:
Independent living communities: If your relative isn't able to keep up with a large house or isn't having his or her social needs met but is otherwise able to live independently, then an independent senior living community might be the best choice. In Massachusetts, these begin at either age 55 or 62, depending on the specific community; if your loved one is married or has a live-in partner, only one of them has to be over the intended age. In an independent living community, there is usually one meal available each day, weekly housekeeping, some activities, and transportation. There might be an extra fee for these services.
Assisted living facility: In a Massachusetts assisted living facility, residents have their own units with a kitchenette and are able to get personal care. They are provided with all meals, some transportation, social activities, and medication management. These are good for seniors who need some help with their personal care activities but who do not need 24-hour senior care.
Special needs assisted living facility: Some seniors with special needs might prefer a care facility geared toward their specific and personal care needs. The main difference between a special needs assisted living facility and a regular assisted living services is that the former does not have a kitchenette.
Residential care facility: A residential care facility is similar to an assisted living community except each resident has their own room, not a full unit with its own bathroom and kitchenette. Meals, transportation, medication management, and social activities are included.
Nursing home: If your loved one needs 24-hour care then a nursing home might be the best place for them to be. A nursing home will take care of all of your relative's personal, medical, and socialization needs.
Continuing care retirement community: One solution that many families have found to be excellent for their aging loved ones is a continuing retirement community. These offer continuing care. Typically, people first live in an independent living apartment. As their needs increase, they will be able to move to an on-site assisted living community. And if their needs increase further, they will go to a nursing home within the same community. Your loved one will have the care they need and won't have to give up the independence they have right now until they are moved to an assisted living center within the community.
In-home care: Some seniors prefer to stay in their own homes and hire an in-home caregiver. This can range from someone coming in once or twice per day to help with bathing and medication administration to someone living in the home with your relative. Many times, in-home care is used when the elderly individual lives with a family member who goes to work all day. The caregiver spends the day with the person so they are not home alone.
Adult day care: An adult day health care center is for people who cannot stay home alone but don't have anyone to care for them while the person they live with is at work. If you chose this option and your loved one lived with you, you would bring them to the center each day when you went to work and pick them up when your workday was over. Your relative would have meals, recreation, socialization, and assistance with medication and activities of daily living as needed.
The largest senior care providers in Massachusetts
Some of the largest providers of assisted living communities in the United States have facilities in Massachusetts. These include Brookdale, with six Massachusetts assisted living facilities; Sunrise Senior Living, with 12 facilities, and Atria Senior Living, with nine.
Quality and safety
In Massachusetts, there are regulations in place for assisted living residences to be sure that they maintain a standard of safety and security for the people who live there. At the same time, Massachusetts recognizes that these facilities must be able to work with people individually to ensure that their needs are met. The state has put together a guide that each facility is required to give each prospective resident. In addition, you can find a list of certified residences on the Executive Office of Elder Affairs website.
The costs of assisted living
The median price of assisted living in the United States is $3,750 per month. In Massachusetts, the median price is substantially higher, at $5,599 per month. The median costs by town range from $4,918 in Springfield to $5,975 in Boston and $6,123 in Barnstable. Outside of the major metro areas, the median cost is $7,000.
Comparing nearby states?
The New England/New York area has higher costs than the national median; the cost of living tends to be higher in these states. This extends to assisted living care. For example, the median monthly fees in nearby states are $4,600 in Connecticut, $5,155 in Rhode Island, $4,855 in New Hampshire, $4,127 in Vermont, and $3,988 in New York. Keep in mind that when choosing a state for your loved one to live out his or her elder years, the cost should be balanced with the services included and the proximity to family.
Paying for assisted living in Massachusetts
Because the cost of assisted living care is quite high in the Bay State, it's natural that many families are concerned about how they will pay for their loved one's senior housing. Here are some of the options that might be open to you:
House sale: If your loved one is selling his or her home to move into an assisted living community, then the proceeds from the sale can go toward his or her care.
Retirement fund: If your relative has a retirement fund, then these funds can be used toward care at an assisted living services facility.
Massachusetts Medicaid waivers: MassHealth (the statewide Medicaid program) will pay for residents to live in a nursing home and will cover some services at a person's home. They do not cover assisted living, but there is a program that will. The Supplemental Security Income (SSI-G) Assisted Living Benefit program will pay for those who are eligible to live in an assisted living community. Eligibility is based on financial need. Exceptions are made when the individual's spouse is healthy enough to continue living at home. You can find more information by contacting the MassHealth Customer Service Center.
Reverse mortgage loan: If your relative owns his or her home outright, they might be able to take out the equity and use that to pay for assisted living care. Once the house is sold, the proceeds will pay back the loan. In Massachusetts, counseling is required before going ahead with the loan. Also, there is a seven-day period where the individual can decide not to proceed with the loan after signing the commitment letter. This is longer than the federally mandated three-day period.
Long-term care insurance: If your loved one has a long-term care policy, that might be used to pay for some or all of their senior living costs. In Massachusetts, there are some rules that protect individuals. For example, no pre-existing condition clause can last longer than six months, and a policy cannot limit payments if your loved one develops Alzheimer's disease and requires memory care, Alzheimer's care, dementia care, or other mental health conditions after the policy has been purchased.
Programs for veterans: There are federal programs for veterans; one that might help pay for assisted care is Aid and Attendance. There are also veterans' services within the state that might be able to help. Visit your local Veterans' Service Office to find out more.
Elderlife Financial can help you understand how to pay for assisted living.
Services and accommodations
The services included in an assisted living residence in Massachusetts depend on the facility and the needs of the individual. Some facilities offer more services than others, so it's important to find out what is offered when you are visiting or calling these senior housing communities. All facilities provide room and board, as well as assistance and supervision (when needed) with dressing, bathing, and other activities of daily living.
All facilities provide at least self-administered medication management for those who need it. If your loved one is able to self-administer medication, they can be reminded and the staff can open bottles if needed. Some facilities provide limited medication administration. This means that the staff can apply medicated creams, place eyedrops in a resident's eye, or put a pill in someone's mouth. If your loved one requires injections (such as insulin for diabetes) and cannot do it him- or herself, you might need to hire a home health aide or a private nurse to handle this, because staff at assisted living residences cannot administer injections.
Living units vary among the facilities. Some will offer private units and some will offer shared units. Some will include a kitchenette and a private bathroom and others will not. It's important to ask questions about exactly what is included at each facility.
For individuals who have Alzheimer's disease or dementia and require memory care, a special Alzheimer's care (or dementia care) facility that might be in an assisted living facility or its own stand-alone facility, will be able to offer assistance for specialized needs.
Wellness resources
There are 77 hospitals in Massachusetts, spread out in different areas of the state. Most larger cities have specialists available, and Boston, in particular, has a large number of specialty medical professionals available. If your loved one has special medical needs, or you require respite care, it's important to choose a location that is near a hospital. Most assisted living facilities will be located near a variety of doctors for routine care.
The Executive Office of Elder Affairs provides guidance and assistance to the elderly in Massachusetts. You can check their website to see the services they provide.
Transitioning into assisted living
Because the definition of an assisted care facility in Massachusetts can include (but do not necessarily require) a wide variety of services, it's important to ask a lot of questions when you visit the communities your loved one is interested in. Find out where meals are served, whether transportation is included, what social activities are available, the type of unit that your loved one might live in, and so on.
Your loved one will be evaluated to be sure that the facility offers the kind of care that he or she needs. If your relative's needs are too great for the facility, you might need to look for one that offers more services; it's also possible that a skilled nursing facility, respite care, or a special care residence is more appropriate.
Also, find out which criteria is used for determining that the assisted living community is no longer right for your loved one. Are there certain health issues or ambulatory issues that will be grounds for a discharge? Make sure you understand all of the stipulations and regulations of the facility you choose. Note that every facility is required to provide you with a residency agreement (the lease) and also the Disclosure of Rights and Services Statement. These will be the binding agreements once your loved one accepts a placement at the community.
Long-term care regulations and oversight 
Assisted living facilities in Massachusetts are regulated and overseen by the Executive Office of Elder Affairs. For those who currently live in assisted care communities, the assisted living ombudsman can help mediate disagreements and misunderstandings.
Executive Office of Elder Affairs