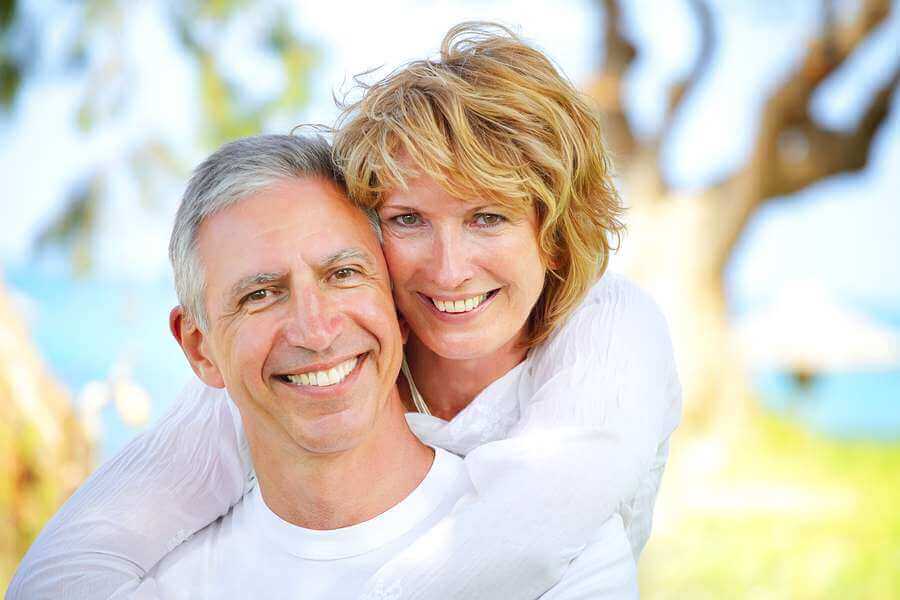 To many people, New York is synonymous with young businessmen, tall skyscrapers, and bustling streets. The high energy of New York City gives the state its fame, and many people don't picture it as a place to retire. But the city only makes up a small corner of New York, and the rest of the state offers many benefits to seniors.
New York offers rolling hills, stunning coasts, cultural events, and resources other states don't offer. In addition, New York's tax code makes it one of the most senior-friendly places in the United States. 
Retiring in New York
Like anywhere, there are pros and cons to retiring in New York. The state's senior-friendly tax code is attractive to many seniors, as are the state's countless activities and sights-to-see. According to the CPA Journal, seniors in New York don't have to pay taxes on the first $20,000 they withdraw from their IRA account, provided they are 59 ½ years of age or older. The state also offers unique ways to pay for assisted living services, making it a viable choice for retiring seniors.
Alternatively, parts of New York have higher costs of living than other parts of the country, which can make retirement financially challenging. Places like the Hamptons, Queens, and Brooklyn can be costly to live in, and assisted living facilities in these areas are equally expensive. However, there are many small towns in New York which offer a lower cost of living than average and budget-friendly assisted living facilities, making the cost a non-factor for some retirees.
Assisted living options
According to Genworth Financial's 2017 report, the median cost of assisted living services in New York is $3,988 per month. These costs will vary depending on the type of ALR, with Basic ALRs typically charging the fewest fees and SNALRs charging the most.
New York defines assisted living facilities as homes that provide personal and health senior care services for adults and seniors that are properly licensed by the Department of Health (DOH). New York broadly classifies all assisted living facilities as assisted living residences (ALRs) and further defines the facilities based on the services they offer.
The DOH recognizes three types of ALRs:
Basic ALRs provide services for residents who are physically and mentally stable. Seniors choose to live in Basic ALRs to fulfill their social needs and receive help with some of their activities of daily life (ADL). Residents of Basic ALRs may have impairments with sight or hearing and may require assistance with some ADLs (like grooming, dressing, eating, or toileting), but maintain a high level of independent living. Basic ALRs serve to meet each resident's social and senior housing needs and do not provide 24-hour medical care.
Enhanced ALRs (EALRs) offer services to help residents who are largely dependent on senior care to complete their ADLs. Some ALRs offer basic and enhanced services, which allow residents to age without moving to a different facility. Your loved one may consider an EALR if they need regular help:
Walking or getting up from a sitting position
Using medical equipment
Managing bowel/urinary incontinence
Special Needs ALRs (SNALRs) are certified to care for residents with special needs, such as memory care for seniors with Alzheimer's disease or other forms of dementia. These residential care homes create unique memory care service plans for each individual to ensure they are receiving the type of specialized care they require. SNALRs offer a secure environment with 24-hour supervision to create a safe place for seniors with special needs like Alzheimer's disease and train their staff to manage the cognitive and behavioral changes that often accompany dementias as they progress.
How many assisted living facilities are in New York?
There are 548 assisted living facilities in New York, according to the state's Assisted Living Directory. These facilities range in size, housing anywhere from 5 residents to over 100. 
Services available in New York
The New York Department of Health requires that a senior housing community in the state provide certain services. To qualify as an Enhanced Assisted Living Residence or Special Needs Assisted Living Residence, a facility must offer additional services:
Basic ALRs must meet each individual's dietary, housing, and personal care needs. They must offer meals for residents based on their needs as defined by a dietician, and rooms must be cleaned, sized, and furnished appropriately. In addition, they must offer 24-hour onsite monitoring, and staff must provide assistance with an individual's basic care needs (such as toileting, personal hygiene, eating, or dressing). The residential care home must offer assistance with medication administration and must arrange for nursing or medical services when applicable.
Enhanced ALRs offer the same services as a Basic ALR, in addition to a more comprehensive list of services designed to meet the needs of their residents. EALRs must provide health care services by either training their staff to treat directly, or by hiring on-site medical professionals. In addition, Residents of EALR are eligible to receive assistance for a wider variety of services and are subject to more supervision throughout the day to ensure their safety.
Special Needs ALRS provide the most comprehensive list of services and cater to residents who need constant assistance and supervision. The goal of a SNALR is to create a safe, secure environment for individuals who require dementia or Alzheimer's care. Each care facility trains their staff to monitor changes in each resident's mental or physical well-being to meet their evolving needs as their capabilities decline. Their staff will also aid residents with exercises and activities to keep their minds active and to help meet their social and cognitive needs.
Eligibility and assessment
Before your loved one moves into an assisted living residence in New York, they must undergo a pre-admission assessment to determine their care needs. Once a physician assesses your loved one, you will need to work cooperatively to create an Individualized Service Plan (ISP) for them. The resident, their representative/Power of Attorney, and the resident's physician must take part in creating the service plan and must review it every 6 months to amend it as necessary. The service plan should outline every detail of the resident's care needs, including:
Dietary requirements
Necessary medications
Physical or mental impairments
Any other specifics which are crucial to the resident's wellbeing
If your loved one should consider an Enhanced or Special Needs Assisted Living Residence, their physician will discuss this when you create the service plan. If you have any concerns about your loved one's care, you should mention it during this phase of admission to ensure they are applying to the type of care facility which can best benefit them.
Life in New York state
New York is widely considered an entertainment and cultural hub, mainly for New York City. However, New York state has much to offer outside of NYC, particularly for seniors.
Some seniors may prefer warmth and sun year-round, but New York's seasonal changes have their benefits. The state has warm summers, colorful falls, snowy winters, and picture-perfect springs, making it a great place for anyone who likes changing seasons.
New York also has incredible sights to see, from Niagara Falls in Buffalo to central New York's beautiful mountain peaks. Seniors who love adventure will find something fun to do during their golden years in New York.
Crime in New York state
According to Safewise, New York has the second lowest rates of property crime in the nation. It ranks as the 27th safest state for violent crime, falling below the national average. Additionally, crime rates in New York are expected to improve steadily, as crime rates have decreased substantially over the past 10 years.
Costs of care in New York
Keep in mind that your loved one's room-and-board won't be the only expenses they have when they move to an assisted living residence. They may need to pay for doctor's appointments, transportation, gas, groceries, or other services in the area around their residency.
According to Sperling's Best Places, New York state is generally more expensive than other places around the country. Groceries, transportation, and health care services can cost up to 11 percent more than the national average. Some cities offer more affordable services than others, depending on their location. Cities closest to New York City typically have the highest cost of living, which is usually much lower for cities in central and upstate New York. The top five counties in New York with the lowest costs of living are:
Franklin County
Lewis County
Wyoming County
Tioga County
Chenango County
If your loved one plans to buy their own groceries, drive their own car, or pay for transportation, the five counties above will be the most cost-effective places in New York for them to retire.
Comparing nearby states
New York's retirement options are broad, and the state offers many benefits to those who reside there. But how does New York compare to other nearby states, like New Jersey or Pennsylvania?
According to Genworth Financial's 2017 reports, the median cost of assisted living in New Jersey is $5,811 per month and $3,450 per month in Pennsylvania. The same reports found the median cost of assisted living in New York to be $3,988 per month, putting New York between its two neighboring states with regard to the cost of care.
Each state has a similar general approach to assisted living, and neither New York, Pennsylvania, or New Jersey have minimum staff-to-resident ratios. However, New York is the only state out of the three which offers Enhanced assisted living residences and requires each EALR to have registered nurses, licensed practical nurses (LPNs), and home health aides on staff.
Hospital coverage
There are hundreds of hospitals in New York, and many accept Medicaid and Medicare from senior patients. If you want to locate the closest hospitals near your loved ones assisted living residence, check out the Department of Health's Hospital Locator.
Admission requirements
Before an individual moves into an assisted living residence, the facility must know what to expect so they can provide the right kind of care. As stated by New York's Department of Health, it is unlawful for an ALR to accept residents they cannot properly care for, therefore all ALRs in New York have admission requirements for residents. The admission requirements depend heavily on the type of ALR a person is applying to, and whether or not the facility will admit a person depends on their care requirements.
Before an ALR can admit your loved one to their facility, they will require a medical evaluation by a licensed physician. Your loved one must complete the evaluation within 30 days of applying for admission, and it must include details of their mental, physical, and functional well-being. Applicants who show have a history of ongoing mental illness are required to undergo a psychiatric assessment in addition to a physical evaluation. Once a physician evaluates your loved one, you will use the results to create an Individualized Service Plan (ISP) to outline their care needs.
Once you've created an ISP, the ALR will discuss it with you and your loved one. They will use the assessment results and ISP to determine whether or not their facility is a suitable choice for your loved one. According to the Compendium of Residential Care and Assisted Living Regulations and Policy, ALRs in New York are not allowed to admit residents who:
Need regular and continuing care with tasks that require the resources and supervision of an acute care facility.
Suffer from a significant mental illness which could threaten their own well-being if they are not properly supervised.
Require assistance with physical or mental impairments for which the facility cannot provide care.
Consistently engage in behavior which could threaten the well-being of other residents.
Are medically unstable, and require constant supervision from a trained medical professional.
Refuse to accept medications, whether they are self-administered or administered by a staff member.
Are bedridden, and require the constant assistance of a staff member to stand up or walk.
Have bowel or urinary incontinence which is not properly managed.
Require medical equipment (with several exceptions).
Have a disease which could spread and impact others at the facility.
Partake in drug or alcohol use which leads to aggressive, disruptive behavior.
If your loved one's assessment shows they fit any of the above categories, an ALR in New York cannot legally admit them, and they will need to find other sources of care.
Once an applicant submits all the documentation an ALR requires, they will need to sign a resident agreement with the facility before moving in. The resident agreement is a state-wide requirement, although each ALR may have its own guidelines for what the agreement entails. Typically, this agreement outlines the behaviors the facility expects from the resident, and what the resident can expect from the facility. According to New York's Model Residency Agreement, the details of the agreement should outline:
Housing accommodations one can expect as a resident.
Basic services included in each resident's fees, and any additional services they can add.
The facility's license and/or certification to provide care.
Fees, the fee schedule, and any supplemental fees resident may incur.
The facility's refund process.
Requirements for admission to the facility.
Requirements for retention at the facility.
The facility's rules of residency.
The resident and their representative's responsibilities to the facility.
Reasons a resident's contract may be terminated, or why they may be discharged.
The individual's rights and responsibilities as a resident.
In addition to a Residency Agreement, the facility must offer your loved one a Disclosure Statement, offering them any information they need to know before moving into the facility. The Disclosure Statement should outline which services the ALR is licensed to perform, which health care services the facility provides, and details about the facility. It should also include telephone numbers for the state and county Ombudsman's office, as well as details on how to submit a complaint.
Waiting lists 
It's not uncommon for some seniors to meet a facility's eligibility requirements for admission, but have to wait weeks or months before they can move in. Many seniors are put on waiting lists for assisted living residences, making it important for your loved one to plan ahead as they work toward retirement.
According to the New York Times, waiting lists are more common for seniors seeking public senior housing than for ALRs, but this doesn't mean your loved one should assume they'll have access to a room right away. The best way to avoid waiting lists is to apply early and to discuss multiple choices for assisted living in case your loved one's favored facility doesn't have vacancies. Contact facilities before you begin applying to determine which ones have waiting lists.
Paying for Assisted Living in New York
Paying with private funds
Many seniors put money away throughout their lives to pay for their retirement. They may establish a career which offers a 401k program or a retirement pension, or they may invest in stocks to pay for their retirement. They could also have a Trust account, or insurance annuities set aside to help them with the cost of assisted living. Private funds should be the first place you look when your loved one plans how they will afford to move, and whichever way they chose to prepare for their future will assist them greatly during this time.
Note that Supplemental Security Income (SSI) can work as private funds to pay for assisted living, but most recipients do not receive enough monthly benefits to cover their entire bill. It may not be best to rely on SSI benefits as the main source of income to pay for room and board at an assisted living residence, although it can pay for some of the services other payment methods won't cover.
Home and Community-Based Services Waiver (HCBS)
Like many states, New York offers a variety of Medicaid waivers to help seniors pay for assisted living. New York's Office of People with Developmental Disabilities (OPWDD) offer the Home and Community-Based Services (HCBS) Waiver to help residents pay for community care, as opposed to other care facilities. Seniors who have a developmental disability and are eligible for nursing home care may be eligible to receive an HCBS Waiver. They must qualify for Medicaid to be eligible and must choose HCBS care as an alternative to institutional care.
New York's Managed Long Term Care Program (MLTC)
New York Medicaid offers the Managed Long Term Care Program (MLTC) as an additional option to help seniors pay for assisted living. The program is designed to help seniors with disabilities, mental impairments, or chronic illnesses pay for their care. Most applicants to the MLTC program are eligible for nursing home care but prefer to receive care in an assisted living residence or at home.
The program offers three Medicaid plans to seniors:
Managed Medicaid Long Term Care
Medicaid Advantage Plus
Medicare Program for All-Inclusive Care for the Elderly (PACE)
All applicants must be aged 65 years (55 years for PACE) or older to be eligible for the MLTC program. They must be financially eligible for New York Medicaid and must require the level of care skilled nursing homes typically provide. The program covers a list of services, including personal care in assisted living, nutrition counseling, and housekeeping.
New York's Assisted Living Program (ALP)
New York's Assisted Living Program (ALP) helps seniors with significant physical or mental impairments pay for assisted living. To be eligible, seniors must have impairments which make them eligible for nursing home care, but they must be functional enough not to require a nursing home to manage their needs. The ALP will cover basic services assisted living residences typically provide, such as room and board, personal care, and housekeeping, but will not cover advanced services some applicants may require.
Each year, the ALP accepts up to 4,200 residents, making it important to apply early. The ALP is open to non-Medicaid recipients, but roughly 85% of all applicants are eligible for Medicaid.
Veterans benefits
The Department of Veterans Affairs (VA) offers many benefits to those who served in the United States Military. If your loved one is a veteran, they may qualify for some assistance from the VA to pay for their care services.
The VA does not cover the cost of room and board at an assisted living community but can help cover the cost of services which aren't included in the base monthly rate. A veteran's eligibility to receive financial assistance from the VA to pay for the assisted living depends on their health, the services they require, and their income.
Veterans who are eligible for the VA's monthly pension program may also qualify for their Aid and Attendance pension. The Aid and Attendance pension is paid in addition to the base monthly pension for veterans who require the assistance of another person to complete their activities of daily life. Sensory impairments, physical impairments, and illnesses can all qualify a veteran for Aid and Attendance if they already qualify for a monthly pension. To learn more about Aid and Attendance eligibility, contact your loved one's VA caseworker or visit the VA's website.
Long-term care insurance
For those who like to plan ahead, long-term care insurance can be an effective way to pay for retirement. Long-term care insurance assists with the costs of retirement and covers most of the fees associated with assisted living.
It's important for you or your loved one to enroll in long-term care insurance early in life, as rates will increase as you age and your health declines.The younger and healthier you are when you enroll, the lower your monthly rates. However, these rates are generally high despite age, with some providers asking more than $150 a month for single males aged 55.
For some, it's better to save the money they would otherwise put toward long-term care insurance. However, long-term care insurance can be beneficial to those who can afford the premiums and plan to retire in an assisted living residence.
Reverse mortgage
Reverse mortgages are a popular choice to help seniors with low to moderate income pay for assisted living. If your loved one owns a home and needs help paying for their retirement, a reverse mortgage can help under the right circumstances.
When a person applies for a reverse mortgage, they are asking to take a loan out against the value of their home. Reverse mortgage payments are given in one lump sum, which can help seniors put money toward their assisted living expenses. Once an individual no longer resides in their home for a period of twelve consecutive months, they will need to sell their home to pay back their reverse mortgage. Some retiring homeowners will want to keep this in mind, as they consider their options to pay for retirement. Reverse mortgages also collect interest over time, which can pose an issue for some retiring homeowners.
Those considering a reverse mortgage must have a counseling session before they can apply. Most people who apply for a reverse mortgage are seniors and live on a set income, and it's important that they get the information they need about the process before making a decision. A reverse mortgage isn't right for everyone, and counseling helps prevent potential applicants from making uninformed decisions.
In New York, it's possible to do reverse mortgage counseling over-the-phone or in-person. Once you've completed the counseling session, you will receive a Counseling Certificate in the mail. Only then can you apply for a reverse mortgage in New York.
Regulations
Senior and elderly rights in New York
Each resident of an assisted living facility is entitled to certain rights, as outlined by the 1987 Nursing Home Reform Act. After seniors and their families expressed concerns for the rights of those living in long-term care facilities, the federal government passed this law to ensure all residents of care homes receive the same rights as an independent individual. Today, all long-term care facilities must comply with the Nursing Home Reform Act and must respect each of their resident's rights as outlined by the law.
According to the National Long-Term Care Ombudsman Resource Center, assisted living community residents are entitled to the following rights as outlined by the Nursing Home Reform Act:
The right to be fully informed of the facility's rules, regulations, fees, services.
The right to complain if the facility acts unlawfully or does not comply with the terms of their service in the resident agreement.
The right to take part in their own care (such as to refuse medications or treatments, and to review their own medical record).
The right to privacy.
The right to lawful discharges and transfers, which includes a 30-day notice outlining why the facility is discharging or transferring them.
The right to be treated without abuse, and to be treated with respect and dignity.
The right to accept or refuse visitors.
The right to make their own decisions, such as choosing their own clothes to wear or choosing their physician.
Licensing and oversight
The New York Department of Health (DOH) inspects and licenses each assisted living residence every 12 to 18 months. To renew their license, an ALR must follow the regulations set forth by the DOH to ensure the facility is providing the highest quality care to their residents. Facilities may go no longer than two years without renewing their license.
Top assisted living providers in New York
There are many assisted living residences in New York to choose from, but it can be a challenge for some families to find the right fit for their loved one. New York requires each ALR in the state to stay current on their inspections and licensing, but this doesn't mean every facility offers the same benefits or quality of care to their residents.
The largest assisted living providers in New York
Many of the nation's top ten biggest assisted living providers have locations across the state of New York. Three common choices are Brookdale, with 31 communities in New York, Sunrise Senior Living, with 15 communities, and Five Star Senior Living, with one assisted living residence in Yonkers. Each of these facilities offers large-capacity communities with many amenities and generally have similar rates.
Top five assisted living providers in New York
The New York State Office for the Aging and Area Agencies on Aging
The New York State Office for the Aging (NYSOFA) works with local Area Agencies on Aging (AAAs) to provide protection and guidance for seniors in need of care. They operate the state's Long-Term Care Ombudsman Program (LTCOP) and offer many resources to help seniors make the right choices as they evaluate their needs.
Long-Term Care Ombudsman Program (LTCOP)
The Long-Term Care Ombudsman Program (LTCOP) serves as a resident's advocate for seniors. When seniors believe a facility is not abiding by state regulations, performing their duties as outlined in the resident agreement or respecting their elder rights, they can file a complaint with the state. The LTCOP investigates these complaints and finds resolutions on the behalf of the resident.
In addition, the LTCOP can consult seniors about their options for care and give them information on programs they can use to pay for it. The LTCOP serves all residents of care facilities in New York, and provide their services for free.
Residents can learn more or request assistance from the LTCOP by contacting their local Office for the Aging.
NY Connects
Seniors in New York can get accurate, unbiased information about community-based care facilities from the NY Connects program. The NY Connects program aims to inform seniors about their options for care and get them in contact with services and communities that are a good fit.
Residents can reach use the NY Connects services through their online Resource Directory, in-person, or over the phone at 1-800-342-9871.