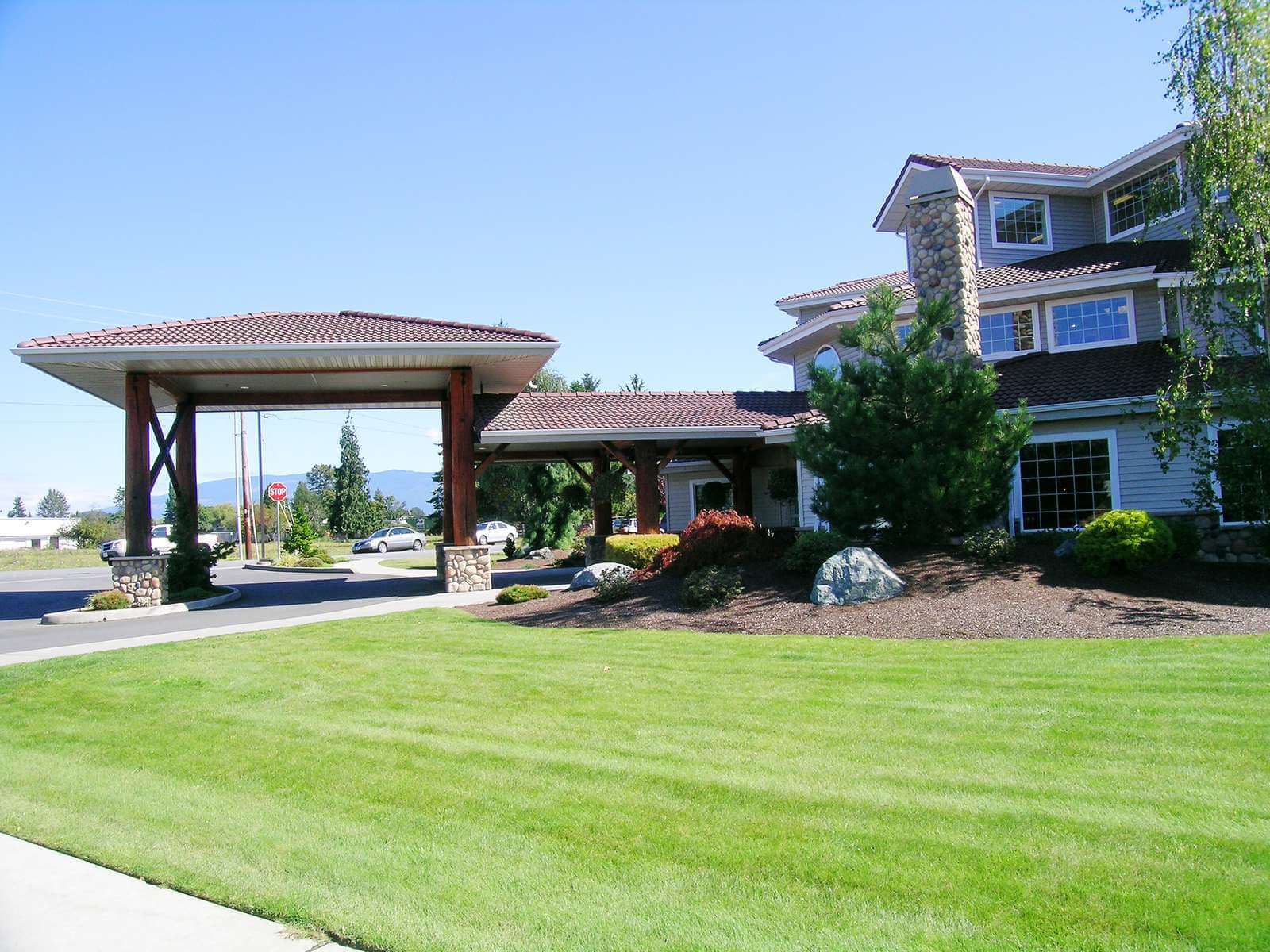 If you or a loved one is considering transitioning to long-term care in Ohio, you should explore some of the unique aspects of accessing senior care in the state. In this guide, you'll find information on Ohio's average assisted living costs, ways to pare for care, state safety oversight, common included services, and more.  
Long-term senior care in Ohio
In addition to deciding which state is best for your relative's senior housing needs, it's important to determine which type of senior living community is best. Ohio offers many different housing types that could work for your loved one, and there are many providers of this type of care to choose from. In fact, there are over 600 assisted living communities in Ohio alone.
Types of care
The type of senior housing that your loved one goes into depends on their needs. In addition to assessing their current needs for assistance, it's also important to think about the future, when their needs will likely change. Here are some of the types of communities to consider:
Independent living communities: An independent living community is a housing type for seniors who are still able to live independently but who would like the services of housekeeping and, in some cases, served meals. People who live in this housing type do not need help with activities of daily living, such as bathing, grooming, or getting dressed.
Assisted living facilities: Assisted living facilities in Ohio are also referred to as a residential care facility. These are for people who need some assistance with their daily living activities. Although they can vary tremendously, most assisted living communities provide meals, transportation, social activities, housekeeping, and laundry services.
Supportive living facilities: A supportive living facility (sometimes called an adult care facility) is similar to assisted living but is designed for people with physical, mental, or behavioral health issues. These residents don't have the need for 24-hour nursing, but they do require assistance with their daily activities.
Nursing homes: There are nearly 1,000 nursing homes in the Buckeye State. These provide services to people who need constant or near-constant personal care. This care can include skilled nursing care. They might need help toileting, transferring to a wheelchair, close supervision, and frequent medical or nursing services.
Continuing care retirement communities: A continuing care retirement community is ideal for someone who is ready to go into independent care but who anticipates another move into assisted care and/or a nursing home in the future. All three types of facilities are generally on the same property and run by the same organization, so relocating can be less stressful.
Adult day care: Adult day care is for elderly adults who live with family members. Theday carecenter functions as a respite for full-time caregivers. This could be on an occasional basis, on a regular basis, or during the caregiver's working hours. In Ohio, there are three types of adult day care centers: Social centers provide meals and recreation, health centers provide those services in addition to more intensive health services, and specialized centers are for people with specific conditions such as dementia or developmental disorders.
In-home care: If your loved one lives with a family member, in-home carecan allow them to age in place while having their needs met. The types of care vary depending on the individual's needs. Your loved one might need personal care assistance (help with the activities of daily life, house cleaning, errands, and meals), nursing care (medication management, checking of vital signs, changing dressings, etc.), or both.
The largest providers in Ohio
There are some large national providers of assisted living services care that have facilities in Ohio. These include Sunrise Senior Living, with 12 communities; Brookdale, with 11 communities; Atria Senior Living, with two, and Holiday Retirement, with one. In addition, there are many smaller providers within the state.
Quality and safety
Ohio takes the health and safety of its oldest residents seriously. The Bureau of Long Term Care Quality conducts inspections of assisted care facilities to ensure that each facility is in compliance with both state and federal rules and regulations. Inspections are done every 9 to 15 months on an unannounced schedule.
Disaster preparedness is important, and in Ohio, assisted living communities must have a plan for this type of preparation. They also must have drills every three months so all residents and staff are prepared in case of an emergency.
You can search for licensed providers on the Ohio Long-Term Care website. The information available includes the resident survey score, what types of payment are accepted, and whether there have been any citations.
Average assisted living costs in Ohio
Nationally, the median monthly price of assisted care is $3,750. In Ohio, the median monthly cost is a bit higher, at $4,178. This varies by location. For example, you'll pay an average of $4,990 in Cincinnati, $4,738 in Toledo, and $4,500 in Mansfield. In Youngstown, however, you'll pay substantially less, at $3,440. In Columbus, the median fee is $3,800 and in Springfield, $3,225. In the non-metro areas of the state, the median cost each month is $4,245.
Comparing nearby states
If you or your loved one lives near one of the state borders or you have relatives living in a nearby state, you might be considering an assisted living community in one of those states. The median monthly cost of care in Michigan is $3,500. In Indiana, it's $4,025; in Kentucky, $3,445; in West Virginia, $3,750; and in Pennsylvania, $3,450.
Paying for care
With an assisted care facility in Ohio likely to cost in the neighborhood of $50,000 per year, it's understandable that you might be concerned about how to pay for it. The good news is that there are quite a few options available when it comes to paying for long-term care in the Buckeye State.
Private funds (home sale, retirement account, etc.): If your loved one has a retirement account or other private funds, then those should be used first to pay for their long-term care. Many times, someone will sell their home to go into an assisted living services facility, so if that is the case for your relative, those proceeds can pay for their care.
Medicaid waivers: Ohio has an assisted living Medicaid waiver program that will cover the cost of care, but not room and board, in an assisted living community. There are income and asset limits to consider. Another consideration is that there are often waiting lists at the facilities themselves for those who will be using a Medicaid waiver. Sometimes these waiting lists are months long. Keep this in mind if you are going to be using a Medicaid waiver to cover some of the cost of your loved one's care.
Reverse mortgage: If your loved one has a spouse who will still be living in the home, it's likely that they won't want to sell it. In this case, a reverse mortgage can be used to pay for their assisted living services care. This is a type of home equity loan that doesn't need to be paid back until the house is sold or the second spouse leaves the home. Financial counseling is required so the borrower understands the terms of the loan.
Long-term care insurance: Long-term care insurance is an insurance policy that will cover some or all of the costs of care at a nursing home or assisted living facility or for an in-home caregiver. It's important to understand the policy to see what the company will cover. In addition, Ohio has a partnership program that allows people who qualify for a Medicaid waiver to keep more of their assets if they also have a long-term care insurance program.
Programs for veterans: Ohio has three veterans' homes that might be of service if you need long-term care for a veteran or an eligible spouse. In addition, your loved one might be eligible for Aid and Attendance, a federal program that helps veterans get the senior housing they need. You can find your local Veterans' Service Office on the Ohio Department of Veterans Services website.
Elderlife Financial can help you understand how to pay for assisted living.
Assisted living services in Ohio
Every assisted care facility in Ohio is a bit different, so it's important to find out what's included in the facilities that you are considering for your loved one. With that said, there are some requirements that apply to all of these communities. One is that there must be a minimum of one toilet, sink, and bathtub or shower for every eight residents. Units can be private or shared by up to four individuals, and each unit must have 80 square feet of space for each resident. Meals may or may not be included.
An assisted living program must include supervision, personal care assistance as needed, and medication supervision or management. If your loved one is unable to take medication on his or her own, it must be administered by an outside agency or a licensed nurse or doctor. Otherwise, the staff can open pill bottles, remind your relative to take his or her medication, and supervise to ensure that they've taken it.
Many communities include recreation, housekeeping, transportation, and various social activities both on and off the property. When you visit the communities you're interested in, ask what types of activities and amenities are included.
If the facility admits people who require memory care, have Alzheimer's disease, or dementia, staff members must have two hours of training during the first two weeks after employment begins and four hours of continuing education each year. Not all facilities accept residents with dementia or who require Alzheimer's care and memory, so be sure to ask if this is a concern.
Local resources
Ohio has 168 hospitals distributed all over the state. There are also cancer centers and doctors who specialize in geriatrics. When you contact the residential care facilities that you're interested in, it's important to find out which hospitals are the closest and whether your loved one's preferred physicians are close by. If they're not, find out which practices are nearby.
The Ohio Department of Aging offers resources to help the elderly residents of the Buckeye State get the care that they need. Contact them if you need help finding care for your loved one.
Transitioning to assisted living
Your loved one will need to have an assessment when they enter the assisted living facility that includes a medical history, psychological history, cognitive status, current diagnoses, medication administration, and the need for personal care assistance or nursing services. This assessment will allow the staff to design a service plan. The assessment will be repeated as needed to be sure that your loved one is in the right facility for his or her needs.
If your relative is using a Medicaid waiver for an assisted living program, there might be a waiting list at the facility of your choice. In some cases, this waiting list might be several months long. Note that the waiting lists are by facility, so you might be able to get your loved one into their second or third choice more quickly. This is something to think about if they need to move quickly into assisted living.
Ohio senior care oversight and regulation
The Ohio Department of Health oversees the residential care facilities in the state. The Ohio Department of Aging also offers resources. If your loved one is already living in an assisted care facility and is having a problem or dispute, the Ohio Long-Term Care Ombudsman program can help, too.