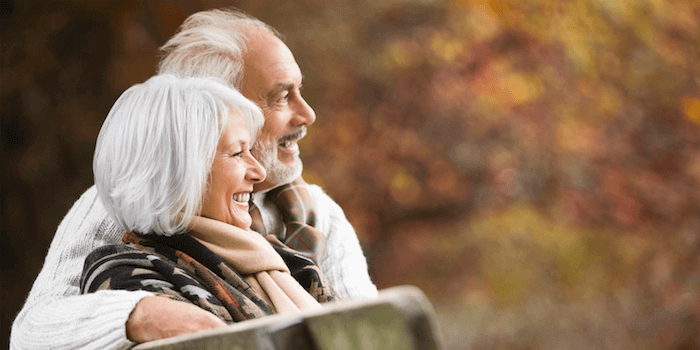 Choosing a senior living facility is no easy task. Beyond the basics of long-term care, every state has a different take. They way they regulate care, how safety oversight is handled, even the way the state taxes seniors can affect your care decisions. For instance, there are some benefits to retiring in Pennsylvania, namely that retirement income is not taxed and the state has a strong health care network. Here's what you need to know about assisted living in Pennsylvania.
Long-term care in Pennsylvania
Pennsylvania offers many options for senior housing. Depending on your loved one's needs, you might choose to place them in an independent living facility, an assisted living community, a nursing home, or somewhere else. It's important to understand the different types of senior living facilities and also to keep in mind what types of safety measures are in place for elderly residents of Pennsylvania.
Types of care
The type of senior housing community that your loved one goes into depends entirely on their needs. Consider whether they are still able to live independently, or whether they need assistance with their daily living activities. It's possible that you would like to keep them at home, so you'll want to learn about the types of at-home senior care available in Pennsylvania.
Independent living communities: There are many elderly individuals and couples who are able to live independently but cannot (or don't wish to) maintain their private homes. In this case, an independent living community can be the best solution. These are age-restricted communities where there are social activities and a variety of amenities available. Some include one or more meals served each day, optional personal care for day-to-day activities, and may include housekeeping and laundry services.
Assisted living facilities: An assisted living facility is for those who can no longer live independently because they require supervision or help with some of the activities of daily living (such as bathing, using the toilet, getting dressed, and so on). In Pennsylvania, assisted living servicesincludemeals, housekeeping and laundry, on-site recreational and therapeutic activities, and supplemental health care services. Many also offer transportation and other community services, as well.
Personal care homes: Personal care homes are very similar to assisted living facilities, but there are a few differences. One is that they cannot always meet all of the medical needs of assisted living communities because they are usually staffed by fewer people. Another is that the units can be smaller than those at assisted living residences. For many residents, however, the level of senior care is similar to that of an assisted living facility.
Nursing homes: A nursing home is for an individual who needs 24-hour nursing services. They might not be able to get out of bed on their own and they might have special medical needs. Sometimes, nursing homes will act as a rehabilitation center for someone who has had hip surgery or a recent fall; after some recovery time, the person might be able to return to their previous home or assisted living facility.
Continuing care retirement communities: Because many elderly individuals find that their needs increase as the years go by, continuing care retirement communities are a popular option. In this type of facility, residents usually begin by moving into the independent living units. Once their needs increase, they will move along within the same facility to the assisted living or personal care home. After that, when their needs dictate, they will go into the nursing home on the same property.
Adult day care: Adult day services are for those who live at home with a caretaker. The center serves as a respite for the caregiver when he or she goes to work or when they simply need some time off from caring for their loved one. Adult day services meet the mental, physical, and social needs of their elderly charges for some portion of a 24-hour day.
In-home care: If your loved one wants to continue living at home, either their own home or the home of a relative, in-home care can give them some autonomy while also providing for their needs. They might have a caregiver come into help with their personal care (bathing, grooming, and getting dressed) or their medical care (changing dressings, dispensing medication, etc.). Some people need help with housekeeping, cooking, and running errands. Others require close supervision and medical care while staying at home. The options depend on the needs of your loved one.
Largest providers in the state
There are some national providers of assisted living facilities that have communities in Pennsylvania. For example, Sunrise Senior Living has 15 assisted living or personal care communities in the Keystone State. Brookdale has eight, Atria Senior Living has six, and Blue Harbor Senior Living has three.
Quality and safety
The Department of Human Services in Pennsylvania keeps an updated list of licensed care providers in the state. You can use it to search for a variety of information on individual facilities. The information available includes inspection reports and infractions. You can use the form on the DHS website; keep in mind that you might need to search under both "assisted living facilities" and "personal care homes," because there is a lot of overlap in services.
Average assisted living costs
The median monthly cost of assisted living care in the United States is $3,750. In Pennsylvania, the median monthly cost is slightly less, at $3,450. This depends on which part of the state you are considering, however: You might pay closer to $2,400 in Scranton and $2,619 in Pittsburgh, but if you were to look at assisted living service in State College or Philadelphia, the price might be around $4,300. Outside of the major metro areas and cities, the median monthly cost is $2,630.
Comparing nearby states
When you are considering assisted living communities for your loved one, you might want to also look at those in nearby states, particularly if you or your relative lives close to a state border. You will find that Pennsylvania's facilities, on average, are priced lower than those in the nearby states. For example, you'll likely pay closer to $5,811 in New Jersey; $6,015 in Delaware; $3,750 in West Virginia; $4,150 in Maryland; $4,178 in Ohio and $3,988 in New York.
Paying for care
Because Pennsylvania assisted living care can cost an average of $41,400 per year, it's understandable that many families are concerned about how they will pay for it. The good news is that in the Keystone State, there are several options available to pay for long-term care.
Private funds (sale of a home, retirement funds, etc.): If your loved one has a retirement fund or is going to be selling his or her home, those funds can be used to pay for their long-term care.
Medicaid waivers: In Pennsylvania, the Medicaid waiver program that can pay for assisted care is called Community HealthChoices. This is currently replacing the Department of Aging waiver, but it offers the same type of coverage. The state can pay the facility directly or it can be used as a Services My Way waiver, which allows the recipient to choose his or her care providers and use the benefits to pay them individually.
Reverse mortgage: If your loved one is married and his or her spouse still intends to live in the home, a reverse mortgage might be an option worth considering. This is a type of home equity loan where the borrower does not have to make payments other than for taxes and homeowner's insurance. The loan is paid back when the second spouse leaves the home. Financial counseling is required before the loan can be granted.
Long-term care insurance: Some people choose to purchase long-term care insurance, which is an insurance policy that will pay for some or all of the fees associated with an assisted living facility or a nursing home. It can also pay for services if your relative chooses to stay at home and hire a caregiver. Pennsylvania has a law in place that requires a certain comprehensivity of care when someone purchases this type of insurance.
Programs for veterans: Pennsylvania offers several veterans' homes in different areas of the state for veterans and their eligible spouses. These residential care homes provide both personal care (which offer similar services as an assisted living facility) and nursing home care. In addition, veterans might be eligible for financial help from the federal Aid and Attendance program. You can find more information at your county's Director of Veterans' Affairs office.
Elderlife Financial can help you understand how to pay for assisted living.
Assisted living services in Pennsylvania
Assisted living facilities in Pennsylvania always include a private unit with a kitchenette and a bathroom, three meals and snacks and beverages each day, and assistance with the activities of daily living, depending on the needs of the resident. If two residents want to live together, they can have a double unit. They also include medication supervision or administration when needed. Laundry and social activities are other services that are included.
In addition to the required services, there are often other services offered. For example, there might be weekly trips to community activities, entertainment, a swimming pool and hot tub, or other types of amenities. When you look at various facilities, be sure to ask what is available for your loved one to use.
Keep in mind that personal care homes have slightly different regulations and requirements. For example, they might not offer private rooms and the bathrooms may be shared. In addition, they might not offer the same level of assistance with the activities of daily living.
Some assisted-living facilities will have secured dementia units. These are places that can accommodate people with Alzheimer's disease or other forms of dementia. There are additional security measures in place to keep the residents safe in these units.
Life in Pennsylvania
Pennsylvania has over 250 hospitals, many of them clustered in the major metro areas. Chances are very good that the assisted living community you choose will have a hospital nearby. In addition to hospitals, there are many other healthcare providers located all over the state.
Pennsylvania is known for its diversity when it comes to culture, art, and recreation. Your loved one might enjoy trips into some of the major cities or into the rural communities. There are historical sites and also beautiful nature preserves within the Keystone State. Think about what types of outings your loved one might enjoy the most and consider communities that allow for trips to these places.
Transitioning to assisted living
Your loved one will need to have some assessments done upon entering an assisted living facility. Pennsylvania has some strict regulations that dictate whether a person is or is not eligible for assisted living care. For example, someone who has certain medical equipment or who needs full nursing care cannot live in an assisted living facility. These assessments must be done before acceptance into the facility, and a detailed service plan will be developed within 30 days of admission.
If your loved one is seeking admittance into a personal care home and they are not eligible because their needs are too great, they still might qualify for an assisted living community. On the other hand, they might need to go into a nursing home or look for alternatives, such as in-home care. Try not to become frustrated with the process; the goal is to find the facility that can best meet your loved one's needs.
Pennsylvania long-term care oversight
In Pennsylvania, assisted living residences and residential care homes are overseen by the Department of Human Services. The Pennsylvania Department on Aging also provides resources to the elderly within the state. If your loved one is currently in a long-term care facility and needs a dispute settled or has a complaint, the Pennsylvania long-term care ombudsman can help.
Pennsylvania Department of Human Services
Pennsylvania Department on Aging