---
Compare with Nearby Preferred Providers
---
Call for personalized Pricing, Availability & Touring: 1 (877) 618-0710
If you would like to discuss employment, business related inquiries or inquire about a current resident call this line: (717) 737-3373
Overview
The Woods At Cedar Run
---
Enjoy Life with Family at The Woods Senior Living Community
Join the fun at The Woods at Cedar Run! Located near picturesque Harrisburg, Pennsylvania, The Woods offers the perfect blend of scenic naturalism with a metropolitan feel. Tucked away in woodland scenery, the community is still just a stone's throw away from dozens of restaurants, banks, shopping malls, and retail outlets. Travel to Riverfront Park, on the banks of the Susquehanna River, or the nearby Wildwood Park for even more natural wonder, or visit City Island and the State Museum of Pennsylvania for a bit of culture. For a day of fun with family, Hershey's Chocolate World and Show More
---
Compare Pricing for
---
$2,585
Local Averages
$9,140
Avg. monthly price
Within 25 Miles

$5,928

In Harrisburg-Lancaster-Lebanon-York

$6,738

In Pennsylvania

$5,570
Average price for The Woods At Cedar Run
You may be able to take advantage of:
Direct discounts from this community
VA assistance
Long Term Care Insurance
Proceeds from selling a home
Bridge loans
Need More Help?
---
Not sure where to look?
Talk to a Senior Living Advisor.
---
Wondering how to afford care?
Talk to a financial concierge.
Find the Best Assisted Living Communities for Your Needs
---
Amenities
The Woods At Cedar Run
---
Outdoor Areas
Beauty & Barber
Pool
Clubs & Communities
Parking
---
Library & Computer Lounge
Cable
Wifi
Kitchenettes
Telephone
Beauty salon
Respite or Short Term Stays Offered
Wi-Fi/high-speed internet
Kitchenette
deck
or balcony
Air Conditioned
Barber Shop
Computer or Media Center
Cats Allowed
Dogs Allowed
---
Fitness Programs
Devotional Activities Offsite
Movie theater
Live Well Programs
Wine Tasting
Happy Hour
Stretching Classes
Wii Bowling
Montessori Programs
Community Service Programs
BBQs or Picnics
Birthday Parties
Pet-focused Programs
---
12-16 hour nursing
Medication management
Mental wellness program
Diabetic care
Memory care
Incontinence care
Ambulatory care
Hospice available on-site
Doctor
Nurse
Podiatrist
Physical therapist
Occupational therapist
Specialized memory care training for staff
Wander Guard or Similar System Available
Secured Community
Enclosed Courtyard
Indoor Walking Paths
---
All-Day Dining
Meals Provided
Guest Meals
Professional Chef
Vegetarian
Gluten-free
Low / No Sodium
No Sugar
Vegan
---
Restaurant Style Dining
Movie or Theater Room
Piano or Organ
---
Pet Friendly
Activity Center
Social Outings
Housekeeping
Transportation arrangement (non-medical)
Resident Parking Available
Complimentary Transportation
Weekly housekeeping and flat linen service
Nearby
The Woods At Cedar Run
---
---
Hillside United Pentecostal
600 Hill Road, Harrisburg, Harrisburg, AR
Distance: 4.3 miles
Map
Newville Bible Church
819 Turnpike Road, Elizabethtown, Elizabethtown, PA
Distance: 16.1 miles
Map
St Peters Catholic Church
904 Mill Road, Elizabethtown, Elizabethtown, PA
Distance: 16.6 miles
Map
St. Peter Catholic Church
904 Mill Road, Elizabethtown, Elizabethtown, PA
Distance: 16.6 miles
Map
Living Hope Assembly
842 North Hanover Street, Elizabethtown, Elizabethtown, PA
Distance: 16.7 miles
Map
Trinity Full Gospel Chapel
132 Hershey Road, Elizabethtown, Elizabethtown, PA
Distance: 16.8 miles
Map
Mount Calvary Church
625 Holly Street, Elizabethtown, Elizabethtown, PA
Distance: 16.9 miles
Map
Mount Calvary Church Youth Center
625 Holly Street, Elizabethtown, Elizabethtown, PA
Distance: 16.9 miles
Map
Central PA Church of Christ
95 South Wilson Avenue, Elizabethtown, Elizabethtown, PA
Distance: 16.9 miles
Map
Ad Lib Music
20 East Willow Street, Elizabethtown, Elizabethtown, PA
Distance: 17.0 miles
Map
St. Paul's United Methodist Church
398 North Locust Street, Elizabethtown, Elizabethtown, PA
Distance: 17.1 miles
Map
Christ Evangelical Lutheran
125 East High Street, Elizabethtown, Elizabethtown, PA
Distance: 17.2 miles
Map
Show more
Nearby Assisted Living Communities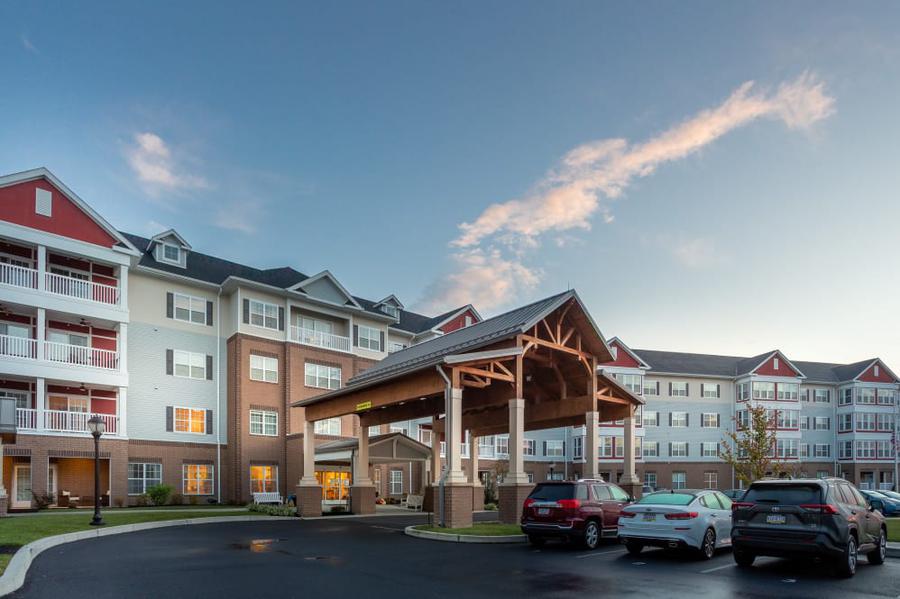 Alzheimers Care
Assisted Living
Independent Living
Memory Care
Senior Living
Harmony at West Shore
1910 Technology Parkway, Mechanicsburg, PA, 17050
Pet Friendly, Pool, Social Outings, Clubs & Communities, Restaurant Style Dining
$6,461
Average monthly cost before discounts
Resident Review Score
Loved
Previous
Next