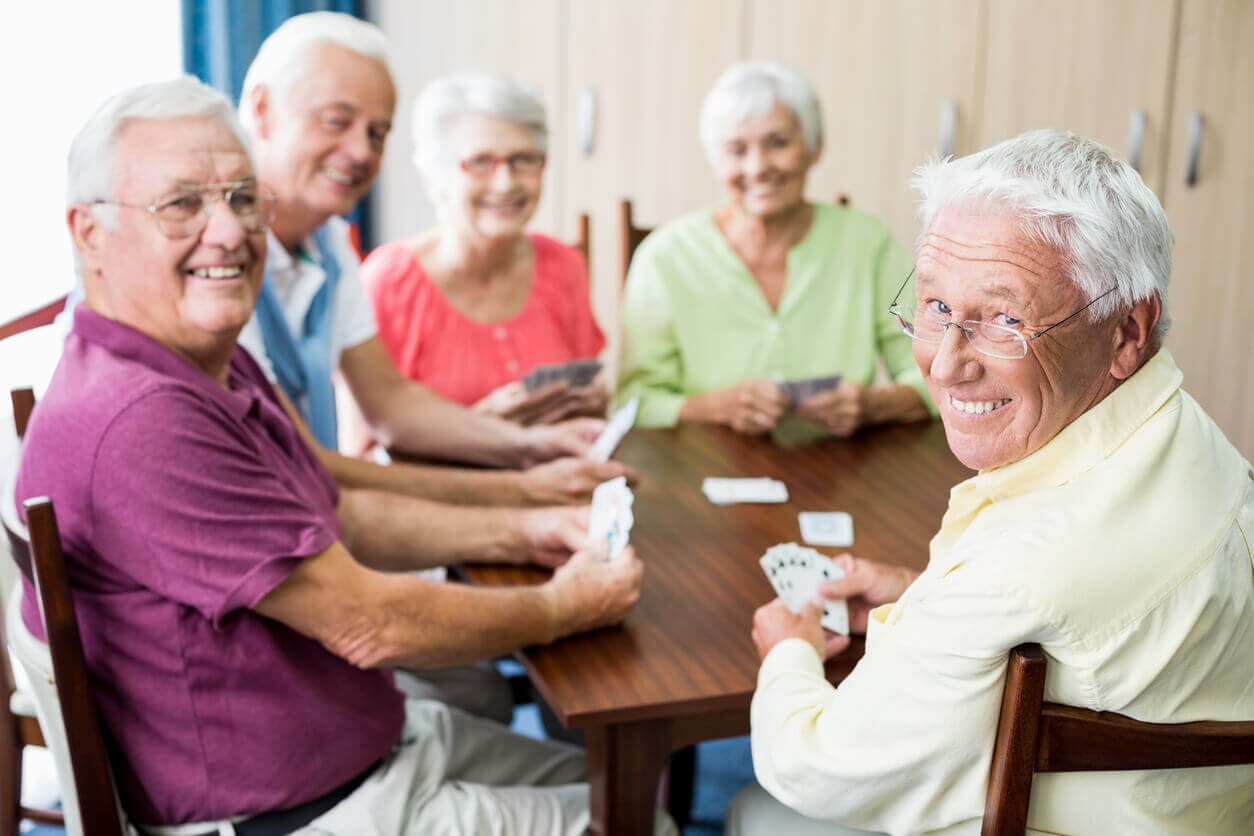 Looking for long-term care is overwhelming enough before you consider the differences between care options from state to state. If you have a loved one who lives in The Old Dominion State and might need senior care, you might consider assisted living. Read on to discover the popular care options in Virginia, state safety regulations, ways to pay for care, and more. 
Long-term care in Virginia
When it is time for your loved one to leave their private home and enter a senior housing facility, it can be difficult to decide which type is best. Virginia offers various types of senior living community options depending on your loved one's specific needs.
Assisted living care options
There are 488 licensed assisted living communities in Virginia. In addition, there are nearly 200 separate care facilities that provide services to those with needs greater than those that can be addressed at an assisted living facility. The types of senior housing available in Virginia include:
Independent Living Communities: If your loved one is ready to downsize but doesn't need help with things like bathing, cooking, and personal care grooming, an independent living community (also called a retirement community) might be the best option. These are communities where adults over the age of 55 live. There are care facilities that offer meals and light housekeeping, and the types of units available vary.
Assisted Living Facilities: Depending on the facility, an assisted living community provides room, board, and minimal to moderate assistance with the activities of daily living (bathing, dressing, shaving, and so on). In Virginia, the term "assisted living facility" can apply to any residential setting where four or more non-related elderly or disabled adults live and are provided with supervision, health services, and meals.
Adult Day Care Centers: If your relative who cannot live independently lives with you or another person who provides care, they might enjoy going to an adult day care center. These can give respite care so the caregiver can have a break, as well as provide socialization and leisure activities. Note that in Virginia, all for-profit centers must be licensed, but nonprofit centers can be licensed upon request.
Skilled Care Facilities: If your loved one needs 24-hour care, a skilled care facility, sometimes called a nursing home, might be the best option. In Virginia, if a facility accepts Medicare, it's called a skilled nursing facility. If it does not, it's considered a non-participating facility. Both types of facilities offer the same services.
In-Home Care: There are two types of in-home care available in Virginia. The first is when a health care professional goes to the home to provide medical or health services, and the second is when non-medical services are needed (such as grocery shopping, cleaning, or preparing meals). You can request assistance from Virginia Department for the Agingor the Virginia Department of Social Services to help you find a provider.
Continuing Retirement Care: A continuing retirement care community (abbreviated as a CRC) provides a wide variety of senior housing options, from independent living to skilled nursing. These communities are good for those who are independent now but want to be sure services are in place for the future, when they might have more intensive needs.
Largest providers in Virginia
Sunrise Senior Care Living is the largest nationwide provider of assisted living services in Virginia, with 21 facilities in the state. Brookdale and Atria Senior Housing Community Living, which are other large nationwide companies, have one facility each within The Old Dominion State.
Quality and safety 
Virginia takes the safety of its elderly residents seriously. The state has exceptionally transparent records that allow concerned citizens to access complaints and violations dating back to 2003 through the present. You can search for assisted living facilities at the Virginia Department of Social Services website; on the search results, you can see the updated information on each facility's violations, complaints, inspections, and survey results.
Each facility is inspected annually and communities found to be non-compliant with the regulations can be fined.
Costs of care in Virginia
The national median monthly cost of an assisted living care facility is $3,750, according to Genworth. In Virginia, the monthly median cost is $4,508. Prices do vary substantially, however, depending on the specific location. For example, in Richmond, you can expect to pay approximately $5,034; in Virginia Beach, $4,550; and in Staunton, $3,445. In the non-metro areas, the median cost is $2,765.
Comparing nearby states
When you compare the cost of assisted living services in nearby states, you do need to take into consideration that there may be more services and resources available in higher priced states, though this is not always the case. Just be sure that price is not the only criteria you are using to decide where your loved one should live. West Virginia's monthly median cost for assisted living care is $3,750. In Washington, D.C., expect to pay around $4,800; in Maryland, $4,150; and in North Carolina, $3,250.
Paying for care
With a high median monthly cost for your loved one's assisted care facility, you are likely concerned about how you or your relative will pay for it. Do keep in mind that the fee you pay will include meals, some utilities, and some transportation, so although the monthly fee is likely higher than your relative is currently paying for housing alone, the extra services will mitigate some of the costs. That being said, there are several options that you might have for funding the assisted living care that your loved one needs.
Retirement Fund or House Sale: If your relative has a retirement fund that can cover some or all of the facility's cost, this is probably going to be your first choice. Selling a home might also bring in enough of a profit to pay for some of the cost. Still, it's possible that the entire fee won't be affordable. In that case, one of the following options might help.
Medicaid Waivers: In Virginia, there is a Medicaid waiver available for low-income residents who have Alzheimer's disease or other types of dementia, as well as for people who have had a stroke. This waiver is for people in assisted living communities only, and it covers meals, transportation, housekeeping, and various activities. The program began in 2016 and will expire at the end of 2018 unless the state renews it. Also, only 200 residents can take advantage of the program at one time and it's not a guaranteed entitlement. There are also waivers available for those disabled elderly residents who require nursing home care or who rely on technology to assist them with their disabilities or chronic conditions. 
Reverse Mortgages: A reverse mortgage allows an elderly homeowner to take out some of the equity in their homes in order to pay for assisted living care. The eligibility varies somewhat depending on which Virginia county your loved one owns property in. People living in the larger metro areas are usually able to take out more of their equity than those living in more rural areas. Some counties also offer tax deferrals, which will further help minimize home-related costs while your loved one is in the assisted living facility. It's one of several ways to use home equity to pay for care.
Long-Term Care Insurance: Long-term care insurance is insurance purchased earlier in life that will cover assisted living care later in life. In Virginia, there are a lot of protections available for those who purchase this type of insurance, so if your loved one bought it, chances are good that there will be some coverage available. For example, all pre-existing conditions must be covered after the policy has been in effect for six months, inflation protection must be offered, no policy can exclude diagnoses related to dementia, and there must be no new waiting period for pre-existing conditions when a policy is replaced.
Programs for Veterans: Veterans might be entitled to Aid and Attendance, which can cover services for those who are blind, bedridden, or need help with personal care. You can go to your local Veterans Service Office to find out more. In addition, Virginia has State Veterans Homes for those who need nursing care.
Elderlife Financial can help you understand how to pay for assisted living.
Services and accommodations 
In Virginia, assisted living residences can offer single rooms or multiple-occupancy rooms. In a single room, the minimum square footage is 100 square feet, and in a room that will be shared with one or more roommates, the requirement is 80 square feet per occupant. The minimum hygienic facilities are one toilet and sink for every seven people and one bathtub for every ten people. Be aware that many facilities offer more space, as well as private bathrooms; the aforementioned stipulations are just the minimum required.
In addition to a room and bathroom facilities, assisted living communitiesprovidemeals. These meals are served in a common area, but if your loved one is ill or has some other reason why they can't join everyone else, it can usually be arranged to have meals delivered to their room or to an on-site infirmary on a temporary basis.
While not required, most assisted living facilitieshaveon-site recreation and leisure activities. Some have off-site field trips to local recreational facilities, as well. Housekeeping and laundry are often provided, sometimes for an additional fee.
Some facilities can offer services for those with Alzheimer's disease and dementia. Often, when the disease progresses past the point that the assisted living facility can provide services, the residents will move into a skilled nursing facility. Alzheimer's care is a specific issue that you should discuss with your family physician, who can help you find Alzheimer's assisted living solutions.
Wellness resources in Virginia
Virginia has nearly 130 hospitals. Nineteen of them have been ranked on the U.S. News Best Hospitals list. This means that it's likely that your loved one will be located near a hospital in case they need specialized care. Ask each facility that you are considering which hospitals they use in case of an emergency. Also, find out how close each one is to medical doctors for routine matters.
Virginia offers The Office for Aging Services of the Division for Community Living for people who want to know more about the various services offered by the state for senior care.
Making the transition to assisted living
Virginia requires each person going into assisted living care to have a baseline assessment before being admitted, as well as an annual reassessment. If there is a significant change in the resident's condition before the annual reassessment, it will be conducted sooner. This is because assisted living is not the right type of care for each person.
If your loved one is non-ambulatory (meaning they can't exit the facility during an emergency without assistance), they will need to be in a facility that meets the Uniform Statewide Building Code, which is a set of stipulations for facilities that accept non-ambulatory residents.
If your relative is not accepted into a senior living community due to health problems or their needs, you might consider an assisted living residence offering more intensive care, such as a nursing home.
In some cases, there might be a waiting list for the facility that you and your loved one have chosen, so be sure to get the assessment process started promptly once you have picked out the facility you want.
Government oversight
While hospitals and nursing homes are overseen by the Virginia Department of Health, assisted living facilities are overseen by the Virginia Department of Social Services. If your loved one needs an advocate, contact the Virginia Office of the State Long-Term Care Ombudsman.
Virginia Department of Social Services
Virginia Long-Term Care Ombudsman
Virginia Assisted Living Regulations