Home Health Care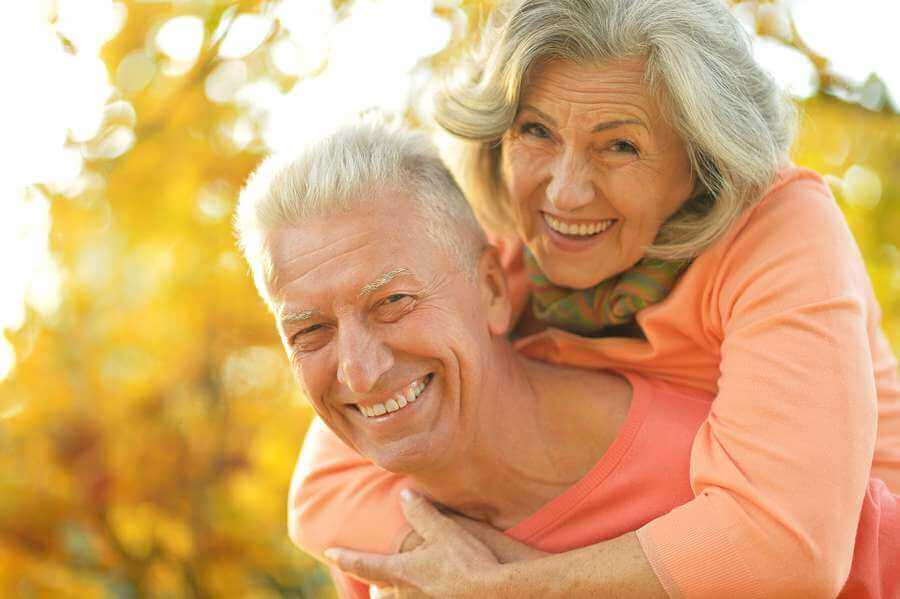 Home Health Care
Home health care is skilled care provided in your home that offers you help with the daily activities you do to be able to function. Home health care can be offered by a regulated and licensed service agency.
When dealing with aging, either for you or a loved one, financial considerations factor in greatly in your decision. This is why many Americans are seeking out home health care as an alternative to living in a nursing home or assisted living facility. This article will give you all the details about this form of health care, and what it means for you and your loved ones.
Home health care refers to a wide range of health and well-being services that are provided to someone at home that is recovering from an illness or injury, suffering from chronic conditions or is terminally ill and in need of medical, nursing, social or therapeutic treatment to assist with the basic activities of daily living.
In a study done by Pew Social Trends, 61% of adults over the age of 65 said they would want to age in place. They want to stay in their home but have someone there to care for them.
But, Forbes magazine reports that Americans are sadly unprepared for the costs of home health care.
The Genworth 2017 Cost of Care Survey found that 4 out of 5 Americans are underestimating the costs of in-home health care. Most adults believe they can be cared for at home for less than $417 per month when actual costs are closer to $3800 per month.
Would you like to get a quote on Home Health Care Services? Fill out the form below to get connected with a Home Care Agency.
How do you balance the desire to age at home with the unexpected costs of home health care? Continue reading this guide to find out.
Regulated agencies
Regulated agencies typically offer services that are certified by Medicare and/or Medicaid and includes:
Nursing care
dispensing medication
nursing interventions
wound care
injections
tube Feedings
catheter care
assessing, managing and evaluating your care
Home health aides
Home health aides are also known as certified nursing assistants or certified nurse aides.
Training and certification will differ based on which state you are in. A home health aide is an in-home caregiver who may be available to assist you with non-medical care such as:
bathing
toileting
dressing
But only if you also qualify for nursing home health care.
Professional therapy
Following an illness, injury or severe health condition like a heart attack or stroke, you or your loved one may need help with regaining movement and muscle strength. The home care agency may include physical, occupational, and speech therapies in your care plan.
A physical therapist helps with general mobility like walking, getting in and out of bed, sitting and standing. An occupational therapist will focus on regaining the ability to complete the usual activities in a day such as eating, dressing yourself and personal grooming.
The role of these caregivers is to help to decrease pain, increase your range of motion and build your muscle strength back up.
Private in-home health care agencies
There are about 33,000 licensed home health care providers in the United States. Private home care agencies are often paid for out of pocket and can assist you with non-medical home care such as:
personal care
dressing
preparing meals
bathing
shopping
laundry
housekeeping
traveling to appointments
Home care agencies can be contacted directly by you. Often you are connected with a case manager or coordinator who will discuss your care needs and recommend services. An agency will manage your caregiver's schedule, cover for sick days and make sure that your caregiver is trained and supervised. Not to mention bonded and insured by the agency they work for.
Independent in-home caregivers
Independent caregivers could be somebody that you know who has caregiving skills and is willing to work to care for you in your home. This could be a friend, relative or acquaintance. You might prefer this setup because it feels more personal or safe than having a stranger caring for you. An independent caregiver will be paid directly by you and you will need to take into consideration what it means to be an employer.
Who needs home health care?
If you are sick, injured, disabled or finding it difficult to keep up with the tasks of daily life home health care is for you. The majority of people who access home health care are over the age of 65 years and need assistance in their home with skilled care such as:
wound care
physical therapy
homemaking
cancer care
personal care
Women over the age of 85 are most likely to receive home care. But this doesn't mean that home services are not an option for you.
Private home health care is ideal for seniors who want to live in their home independently and enjoy their own lifestyle. You are resilient and want your personal preferences respected and supported. You may find that as you age it becomes more difficult to keep up with the daily tasks around your home and yard but you still want to remain in your home and community. Home care could be for you.
Home health care is usually funded by Medicare, Medicaid, and private health insurances policies. This type of care is intended for short-term home health care and is prescribed by a physician for somebody that is:
homebound
over the age of 65 years
needs physical therapy, occupational therapy or scheduled skilled nursing care
recently discharged from the hospital
To get care in your home you will either need to pay for it privately or qualify for Medicare or Medicaid funding.
Private home health care costs
Professional home care providers are an excellent option to help when a family member is unable to take on the role of caregiver. Home health care is also the most requested aging option, particularly when compared to nursing homes and assisted living facilities. But the cost can be shocking if you have never considered in-home care before.
The Genworth Cost of Care Survey 2017 reports that the average cost of in-home care is $21 per hour. This number may seem reasonable but you must consider that as your care needs grow so will the hours of care you need.
The average person will be looking at having up to 6 hours of care in their home. This usually means 2 hours of assistance with morning care such as bathing, dressing and preparing a breakfast. An hour of care at lunch for preparing a noon meal, and 2 hours of care for the evening meal and preparing for bed. Added to this personal care time you will usually require up to 4 hours of homemaking services such as laundry, and house cleaning. This level of service will easily cost $131-135 per day.
On average you will be considering the need for 44 hours of care in a week for the full 52 weeks a year. The yearly cost for private home health care could be $49,000.
Homemaking services alone will cost about $47,000 per year.
Government funded programs
Medicare
Medicare is the US government's healthcare coverage that is provided for Americans over the age of 65. Medicare will typically cover about half of all medical costs for older Americans such as hospital visits, doctor appointments and some nursing care, prescription drugs and medical equipment.
Medicare is divided into 4 categories, but Part A and Part B are the ones that deal with home health care.
Eligibility
It is not hard to qualify for the Medicare programs if you are over the age of 65 and are a permanent resident or citizen of the United States. To be eligible for Part A you need to have also worked and paid Social Security taxes for at least 10 years. Or you can buy into Part A by paying a yearly premium.
Part B coverage is available to every legal resident and citizen of the United States over the age of 65. But also those under the age of 65 may qualify for both Part A and B if you have been receiving Social Security disability benefits for 2 years.
Most people will automatically be enrolled in Parts A and B when they turn 65.
What it covers
Medicare is not intended to be used to cover long-term care, either in-home or a facility. They will not cover around-the-clock care, meals or personal care that is not connected with nursing care.
Medicare will typically cover for 4-10 hours a week of skilled nursing care and home health aide services. There is a limit of 8 hours a day and 28 hours a week.
Medicare home services benefits need to be ordered and approved by a Medicare doctor. The doctor writes up a plan of care detailing what care you need, how long and how frequently. This care plan is reviewed and needs to be updated every 60 days.
Medicare will pay in full for skilled nursing care such as:
injections
tube feedings
catheter care
wound care
As well a home health aide will be paid in full to assist with bathing, toileting, and dressing if you are also receiving skilled nursing care in the home.
Other services covered by Medicare are:
skilled therapy services
medical social services
medical supplies
Home health care services that are covered by Medicare will need to provided by a doctor or home care agency that is approved by Medicare. As well as the other way around, your doctor or home care agency will need to verify that they accept Medicare as a form of payment.
Cost
Often you will not have to pay a monthly premium for Part A of Medicare. If you are buying into Part A, you will have to pay $422 each month. You will also be responsible for hospital inpatient deductibles and coinsurance.
Your Part B premium is based on your average income and is on average $134. You also pay a $183 yearly deductible and will usually need to pay for 20% of the Medicare-approved amount for doctor services.
There is no deductible required for home health services. Medicare may not cover all of the home health care services that you feel you or your loved one needs. You do have the option of contracting with the home health care provider to access extra services that you will pay for out of pocket.
Medicare gap
Medicare Supplement Insurance, also called Medicare Gap or Medigap is an additional benefit that is sold by private companies and may cover home health and in-home care.
The individual coverage you get will depend on the terms of your private insurance company. You will need to already be enrolled in Medicare Part A and Part B. You also will pay an additional monthly premium for your Medigap coverage
Depending on your policy you may receive coverage for activities of daily living such as bathing, medication, meal preparation, light housekeeping, laundry, errands, grocery shopping, and transportation.
Your monthly Medigap premium may be between $122–175.
Medicaid
Medicaid is a program that provides health coverage for low-income people. Medicaid is a federal-state partnership that provides long-term care services in assisted living facilities, nursing homes as well as in the home.
Eligibility
Medicaid has 3 eligibility requirements you must meet:
General Medicaid Eligibility
Functional Requirements
Financial Requirements
Finding out whether you are eligible for Medicaid can be very complicated. You must have your personal finances assessed and meet your state's Medicaid requirements. Your eligibility depends on you being a U.S. citizen or permanent resident, your income and your assets. The less money you have, the easier it is to qualify for Medicaid.
Most states have a state Medicare waiver program such as the Home and Community-Based Services. This program is for you if you are living at home rather than in a nursing home.
The biggest test for eligibility is if you would need the same level of care in your home that you normally would receive in a hospital or nursing facility.
What it covers
Medicaid will pay for nursing services in your home and medical equipment as long as they are prescribed by a doctor and are less expensive than living in a skilled nursing facility.
The services covered by Medicaid will vary by each state. Some will provide funds to cover assisted living care services that include personal home care. To find out more about the Assisted Living services offered in your state, visit your state Medicaid website.
The Home and Community Based Services program covers:
personal care
in-home health care
nursing care
physical therapy
respite care
companionship
cooking, cleaning, laundry and meal delivery
Cost
Medicaid assistance will not cost you extra each month but will be determined based on your state's guidelines for allowable monthly income and countable assets. It is important to check your state's guidelines.
PACE
PACE (Programs of All-Inclusive Care for the Elderly) is a program that is run under Medicare and may be offered by your state if you qualify for Medicaid. You will have to sign up for PACE separately from your Medicare and Medicaid coverage.
But PACE offers a wide range of medical and social services in your home that can mean the difference between remaining in your home and receiving care in a nursing home.
To be eligible for PACE you must be:
Age 55 or older
live in an area that PACE services
Eligible for nursing home care
Able to live safely in your community
If you are not eligible for Medicaid you may have to pay a monthly premium. If you are on Medicaid there is no additional cost to you.
Veterans benefits
The Department of Veterans Affairs can provide long-term care funds to veterans that qualify through the Aid and Attendance pension or the Housebound pension program. These programs may pay for short or long-term home health care services if they are prescribed by your doctor.
A veteran may qualify for Skilled Home Health Care or Homemaker and Home Health Aide Services if they are homebound. These services are provided by a community-based home health agency that has a contract with VA. They may provide assistance with the activities of daily living such as bathing and dressing or making meals and taking medications.
Veterans can also receive Home Health Aide assistance so they can remain living in their own home and provide respite care to their family caregivers.
Many veterans will be covered for health care services at no additional cost. This is based on certain qualifying factors such as:
non-service connected conditions
financial assessment and income verification
private health insurance
To find out more about services provided through the Department of Veteran Affairs you can seek the assistance of a knowledgeable family advocate.
Private health insurance
There are many health maintenance organizations (HMOs) including health and long-term care insurance plans that are designed specifically to offer coverage for home health services. Each individual benefit plan varies, so it is important that you check your plan for what will be covered in your situation.
Choosing the right funding option
Looking at the various different benefit plans, options, costs and eligibility requirements can drive you crazy. It can feel impossible to figure out what will work best for you.
You may just know that you want to stay in your home for as long as possible but that you will require extra in-home care services in order to do that.
The best place to start is to know what you want and need. Then you can talk to trusted family members and healthcare professionals. You can also access free information on funding options for home health care for yourself or a loved one.
Home health care regulations
Regulations are like the safety net that surrounds home health care providers. They protect both you when you are using a home health care provider and they protect the home health care agency.
Agencies that are Medicare-certified will be regulated by both state and federal law. Private home health care agencies will have different types of licensing and regulations based on the state you live in. Most private home care providers are not licensed by a regulatory agency.
Home health care aides may be required to have certification or to be licensed in order to work with you in your home. Non-medical home care caregivers are not typically certified. Most states will require that all caregivers who work with the elderly have a criminal background check as part of their job requirements.
Home health care agencies that are certified by Medicare and Medicaid are required to meet these federal regulations.
1. Care plans must be centered around what you are comfortable with and your individual goals.
2. The home health agency is obligated to inform you of your rights in a language that you can understand. This includes your right to:
receive all the services that are listed as necessary in your care plan
be informed about the agency's initial and following assessments
file a complaint about improper treatment
be free from abuse from any worker
3. The home health agency will work in partnership with family caregivers
4. To have your property treated with respect
5. To have all your clinical records kept confidential
6. You, your caregiver and your family doctor, must be told of any changes to your plan of care.
7. The home care agency has the responsibility to ensure there is adequate staffing available to meet your needs or refer you to an agency that can.
Home health care regulations are put in place to protect you and your loved one receiving care. But a safety net is only of value if it is used. Make sure you insist that any home health care provider you work with follows these regulations.
Choosing a home health care provider
Most of the time your home health care provider will be arranged by your doctor or hospital following a hospital admission, illness or injury. But you have the right to learn more about the agency that you are referred to. You can search for a Home Health Care provider online and see reviews and ratings from others who have used the service.
If you prefer you can also choose a home health care agency of your own. The home health care agency does need to be certified by Medicare in order to be covered.
Questions to ask a home health care provider
The questions you will need to ask your home care provider will need to be personalized to what matters most to you. But here is a list of questions that can get you started on thinking about what to ask.
How long have you been in business?
Does your agency have Medicare certification?
What Insurances plans are accepted by your agency?
How are billing and expenses handled?
What are the rights and responsibilities of your agency in regards to providers, patients, and caregivers?
What are the qualifications of your caregivers?
What screenings checks do you have in place before you hire a caregiver?
Are your caregivers bonded and insured through your agency?
How are the caregivers supervised and monitored?
What is the process for reporting and handling complaints against a caregiver?
What training do your caregivers have?
How do you respond to emergencies?
What happens if our regular caregiver is ill or unavailable?
What can I do if I don't like my caregiver?
Do you provide assistance with accessing other home care services or equipment?
Will the in-home care services agency provide a written care plan?
What services does the home health care plan include?
What types of payment are accepted?
What services will be paid for by my insurance and what will I have to pay for out-of-pocket?
Can I see letters or reviews from other patients, family members or doctors that have used your service?
Home health care FAQs
1. How much help does my loved one need in the home?
This is a very individual question that will need to be discussed with your loved ones, your doctor, and the case manager from the home care agency. Some good starting points are to look at the ability of your loved one to complete the routine activities of daily living. These are:
personal grooming (bathing and dressing)
manage medications
toileting
feeding (this includes shopping and preparing meals)
homemaking (from laundry, washing floors to deep cleaning)
leisure activities
A loved one who is recovering from an injury or illness will often need assistance with:
skilled nursing care like wound care
professional therapy like physical and occupational therapy to assist with regaining independence
Talk through what would be a regular day for your loved one and try to identify areas that are causing difficulty. Start there with adding home health assistance.
2. What do I do if my parent or loved one won't accept home health care assistance?
As long as your loved one is not in immediate danger, then bring up the subject once and then let it go. The most important thing to do is imagine how you would feel, after having lived a long, full, independent life, being told that you need more help.
Talk to your loved one about why they are resisting the extra help. Have an honest and open discussion about how this new service will be paid for. Money is often the biggest fear seniors have over accepting home health care.
Ask your loved one what would be helpful for them. You might think Mom needs help with her personal grooming but she would rather have help with her the grocery shopping. Start with what your loved one is comfortable with. Many seniors will be willing to accept a small amount of in-home health first. Once they see how the service is working out, they will often be receptive to accepting more help.
3. How can I be sure my loved one will be safe with a home health care provider?
Allowing a stranger into your home to care for you or a loved one can be daunting. Working with a regulated Medicare-certified agency will ensure that your caregiver is bonded, trained and insured. Possibly even has certification in home health care. Other tips include:
Make sure there is a written care plan in place.
Check if your loved one appears safe and well-adjusted. Question any bruises or cuts. Watch for signs that your loved one enjoys spending time with the caregiver and is treated with respect.
Ask yourself if your loved one's quality of life is being improved by the home care provided.
Listen to concerns that your loved one has and address them with your agency contact.
Drop in both planned and unannounced to see your loved one when a caregiver is present. Observe if the caregiver treats your loved one with respect, that they stay calm, and they are reliable.
If you are working with a reputable home care agency ask the supervisors what their policy is for monitoring the home health aides and caregivers. Most of all, trust your gut instinct. If something inside of you is saying there is a problem, don't be afraid to investigate further.
If you suspect that an elder is abused or in danger, you can get help.
4. How do I find the money to pay for home health care?
There are many different options for paying for home health care! There is government funding such as:
Medicare
Department of Veterans Affairs
Program for All-Inclusive Care for the Elderly (PACE)
Exploring these options will allow you to be comfortable with the extra home health care service you may need.
But even if you don't qualify for these services you may still be able to find the funds for extra or private home health care through:
Private Health insurance
Savings
Investment retirement accounts
Pension plans
Annuity payments
A line of credit
Out of pocket caregiving expenses are a huge strain on both you and your loved ones. Some caregivers spend 44% of their income on care expenses.
Talk to a trusted financial advisor about how you can manage these overwhelming expenses.
5. What are other expenses do I need to think about with home health care?
Being able to live independently at home will involve more expenses than just paying for a health care aide or caregiver. You will also need to consider the expense of:
transportation
home maintenance (inside and out)
home modifications to increase safety (such as making a bathroom accessible, adding wheelchair ramps, installing safety grab bars, etc)
increased nutrition needs
Home health care is often the ideal but in order to do this, you must look at all the expenses that are involved.
6. How do I make sure my wishes are respected by the home health care provider?
Having a written care plan is essential to communicating your wishes to your home health care provider. Start the discussion early with your loved ones about how you, or they, want to be cared for. Look into your options before you need care. Establish a relationship with the home health care provider office and continue to be clear what your needs and wishes are.
Home health care is an excellent option for many seniors and their loved ones. Looking at all the options available allows you to make the best possible decision for this time in your life. Investigating the costs and what funding is available can make this decision easier to make. Remember that you are not alone in this process, there is help available to help you learn about your options.
Proximity of care is very important when considering options
Research care options that are nearby when thinking about the next step for your loved ones.
Expert Reviewed
Leona J. Werezak RN, BSN, MN is a registered nurse and adjunct nursing professor. She has 24 years experience working in a variety of healthcare settings including such remote locations as the Arctic Circle. Her research in early stage dementia was published in the Canadian Journal of Nursing Research and re-published in their 40th anniversary issue which showcased exceptional research published since the journal began. Her work in dementia care has also been published in the Journal of Gerontological Nursing. She currently teaches surgical nursing care on a thoracic/vascular unit to baccalaureate nursing students. Her clinical work with nursing students involves extensive work with older adults who have multiple chronic health conditions.