Paying for Senior Care with Medicaid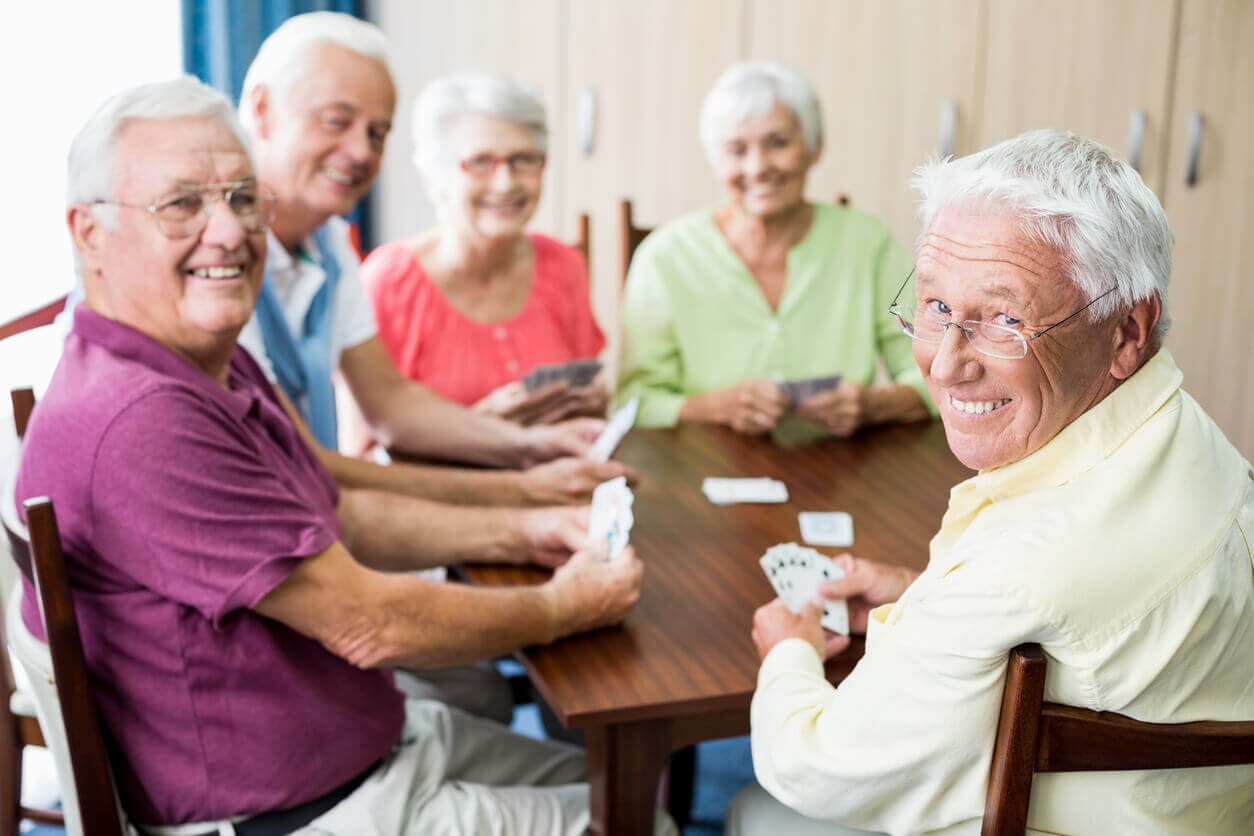 Medicaid is a joint federal and state program that provides health coverage to millions of low-income Americans. Unlike Medicare, Medicaid will often cover non-medical (custodial) long-term care services. After reading this guide, you will have a better understanding of Medicaid services and how it may be used to help cover some or all of the costs of long-term senior care.
According to the Centers for Medicare and Medicaid, more than 70% of Americans age 65 and older will require some form of long-term care policy at some point in their lives. Depending on the type and duration of care, as well as an individual's specific care needs and geographic location, the costs associated with long-term care planning can be substantial.
The U.S. Department of Health and Human Services (HHS) estimates that, on average, someone turning 65 years old today will incur approximately $138,000 in future long-term care costs. While some seniors are able to cover these costs out-of-pocket using retirement income, savings, and other personal resources, most seniors find that they require financial assistance from public programs like Medicaid or from private long-term care provider insurance.
What Is Long-Term Care?
Long-term care is a broad term used to describe a wide range of services and supports designed to assist elderly and/or disabled individuals with their personal and/or health-related needs for an extended period of time.
There are a wide variety of types and levels of long-term care, each designed to meet the differing and often evolving needs and preferences of seniors and their families. These services range from adult day care to round-the-clock memory care and Alzheimer's disease care.
In general, there are two types of long-term care: skilled care and custodial care.
Skilled care refers to long-term care that is provided by licensed medical professionals like nurses and physical therapists; it is only administered following a doctor's orders and may include skilled nursing or rehabilitation services.
Custodial care refers to long-term care services that may be administered by non-medical personnel. Custodial care involves assistance with the basic, functional tasks we perform on a daily basis to maintain our quality of life and personal well-being. These tasks—often referred to as activities of daily living (ADLs) by healthcare professionals—include eating, toileting, bathing, dressing, and mobilizing (walking or moving around). Most long-term care services are not medical in nature and therefore fall into the custodial care category.
Common types of custodial long-term care include:
It is important to note that although an elderly individual may require long-term care, having this need does not guarantee that they will qualify for Medicaid assistance. Seniors must meet Medicaid's general and financial eligibility requirements in order to qualify for Medicaid services. They must also meet additional functional requirements in order to have long-term care covered which will be discussed below.
How Much Does Long-Term Care Cost?
It is important to note that the costs associated with long-term care planning vary greatly depending on a number of factors including:
Level of care (assisted living facility, in-home care, adult day care, nursing home care, CCRCs)
Services and amenities accessed (including add-ons)
Duration of care (the number of years care is required). On average, women require 3.7 years of care while men require 2.2 years of care.
Geographic location
Private vs. semi-private room
Individual Medicaid managed care needs
According to the HHS, the average family will pay approximately half of the cost of long-term care out of pocket, while the rest will be covered by public programs like Medicaid and/or private long-term care insurance policy.
Most seniors use a combination of funding options to pay for long-term care which may include:
Medicaid and/or other public programs
Personal income
Personal savings
Long-term care insurance
Life insurance
Immediate annuities
Home equity loans and reverse mortgages
What Is Medicaid?
Medicaid is a public program designed to help people with minimal income and assets pay for health care services; it is regulated and funded at both the federal and state levels and is administered by the states. It is the single largest source of health coverage in the U.S., providing assistance to more than 72.5 million Americans.
Medicaid managed care is not to be confused with Medicare—the federal program that provides medical insurance and benefits for seniors (people 65 and older) and disabled people.
Unlike Medicare, Medicaid requires applicants to meet certain financial requirements before they are eligible for Medicaid benefits. In addition, Medicaid covers additional services—including custodial care—that Medicare does not cover.
It is worth noting that seniors may be eligible for Medicaid and Medicare at the same time.
How To Qualify For Medicaid
Because Medicaid is administered at the state level, there are some differences in Medicaid eligibility requirements from state to state. Federal law stipulates that states must cover certain groups of individuals referred to as mandatory eligibility groups, which include low-income families and individuals receiving Supplemental Security Income (SSI).
In order to qualify for Medicaid, applicants must meet both general and financial eligibility requirements. Once it is determined that a senior is eligible to receive Medicaid benefits, they must then meet additional functional eligibility requirements to receive funding for long term care services.
General Eligibility Requirements
Most seniors meet the general eligibility requirements on the basis of age because they are 65 years of age or older. In addition, applicants must meet the following criteria under the general eligibility requirements:
They must be a U.S. citizen or meet specific immigration rules.
They must currently reside in the state in which they are applying.
They must have a Social Security number.
Financial Eligibility Requirements
In order to qualify for Medicaid assistance, applicants must have low income and low net assets.
Income Calculation
The following sources of income are included in the calculation of applicants' income for Medicaid eligibility purposes:
Social Security and disability payments
Pensions
Wages and salaries
Interest from bank accounts
Dividends
Veterans benefits
However, the following items are generally excluded:
Food stamps
Federal housing assistance
Home energy assistance
Certain earned income
Assets Calculation
The following assets are included in the calculation of applicants' net assets for Medicaid eligibility purposes:
Checking and savings accounts
Stocks and bonds
Certificates of deposit
Secondary residences and other properties (rental properties, vacation properties, etc.)
Additional motor vehicles (beyond one)
The following items are excluded:
A primary residence
Household belongings
One motor vehicle
Life insurance with a face value under $1,500
Up to $1,500 set aside for burial
Certain burial arrangements
Assets held in certain kinds of trusts
Most states allow an individual to retain about $2,000 in countable net assets, while married couples can retain about $3,000 in countable net assets.
Functional Eligibility Requirements
In order to receive Medicaid funding for long-term care services, a nurse, social worker, or other medical professional must evaluate an applicant's needs to determine whether or not they require long term care.
There are no federal requirements that outline how states must evaluate functional eligibility so criteria differ from state to state. However, in most cases, the medical professional evaluating a senior's need will take into consideration their ability to perform ADLs independently.
What Long-Term Care Services Does Medicaid Cover?
While states differ in the specific services they cover, Medicaid generally covers the following services:
Medical care such as doctor's visits, hospital stays, and skilled nursing services.
Custodial care provided in nursing homes and other long-term care provider facilities, including assistance with the ADLs.
In-home medical and custodial care, including assistance with ADLs.
It is important to note that, although there are overarching federal requirements, states a have a lot of flexibility in how they operate their Medicaid programs—including what long-term care services they cover. Each state is different, and more specific information regarding each state's program, what services are covered, and how to qualify can be found here.
How To Apply For Medicaid
Because Medicaid is administered by the states, each state has its own application process. Applicants must contact or visit a local Medicaid office in their state of residence to begin the application process.
Applicants are asked to fill out an application and provide documentation to prove that they meet the general and financial eligibility requirements. Seniors applying for Medicaid may complete the application process themselves or they may have a family member, friend, attorney, or other trusted individual complete the application for them. It is important that whoever completes the application has a thorough understanding of the applicant's financial situation and has access to the necessary documentation.
In addition to the written application and supporting documentation, some states also require applicants to participate in a face-to-face interview.
As noted earlier, if an applicant wishes to have some or all of their long-term care services paid for by Medicaid, they will be required to meet additional functional requirements, which requires having an evaluation performed by a nurse, social worker, or other qualified medical professional.
If the applicant owns a home, they may also be asked to provide documentation showing the current fair market value of the home and any mortgages or home equity loans registered against the property. Applicants may also be asked to provide:
A real estate appraisal
A current tax bill
Copies of their mortgage(s)
Although first homes are not generally counted toward net assets for Medicaid purposes, home equity may play a role in determining whether or not Medicaid will cover long-term care expenses.
All 50 states have local Medicaid eligibility offices where seniors and other applicants may apply. In many states, applicants may also apply online, by mail, or by phone. Applicants may also contact their state's Medicaid program with any questions they may have.
FAQs About Medicaid For Long-Term Care
1. How do I know if I qualify for Medicaid coverage?
In order to qualify for Medicaid assistance, you must meet both general and financial eligibility requirements. In addition, you must meet your state's functional eligibility requirements in order to qualify for a long-term care policy coverage.
2. How do I find out about my state's Medicaid coverage program?
You can learn more about your state's Medicaid program, the eligibility requirements, and what is covered by selecting your state here.
3. Where do I go to apply for Medicaid?
You can apply for Medicaid by contacting or visiting a local Medicaid office in your state of residence. Some states also allow you to apply online, by mail, or by phone.
4. What is the difference between Medicaid and Medicare?
Both Medicare and Medicaid provide public funding for health care services; however, they are not the same program. Medicaid is a joint federal and state program designed to help those with minimal income and assets pay for health care. Applicants must meet both general and financial eligibility guidelines.
Medicare is a federally-run program that provides health insurance coverage to Americans over the age of 65 as well as some disabled individuals who qualify. Unlike Medicaid, Medicare is not income-based.
Many people incorrectly assume that Medicare and Medicaid cover the same services, however, that is not the case. Medicare and Medicaid both cover a variety of medical and hospital expenses, but Medicaid also covers custodial care and long-term nursing facility stays which Medicare does not.
Proximity of care is very important when considering options
Research care options that are nearby when thinking about the next step for your loved ones.
Expert Reviewed
Leona J. Werezak RN, BSN, MN is a registered nurse and adjunct nursing professor. She has 24 years experience working in a variety of healthcare settings including such remote locations as the Arctic Circle. Her research in early stage dementia was published in the Canadian Journal of Nursing Research and re-published in their 40th anniversary issue which showcased exceptional research published since the journal began. Her work in dementia care has also been published in the Journal of Gerontological Nursing. She currently teaches surgical nursing care on a thoracic/vascular unit to baccalaureate nursing students. Her clinical work with nursing students involves extensive work with older adults who have multiple chronic health conditions.