California Medicaid Nursing Home Eligibility Information & Rules For 2019
Last Updated April 02, 2018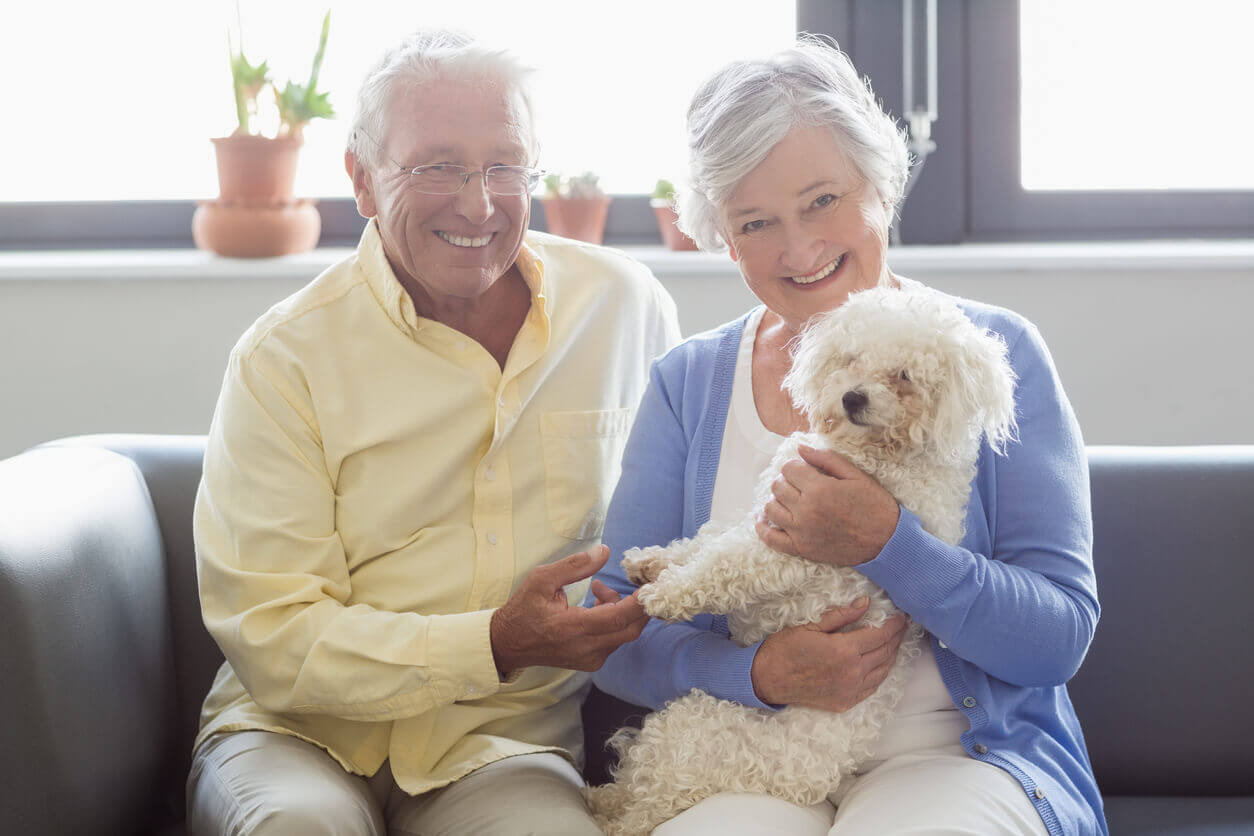 California Medicaid Eligibility Information 2019
Medicaid Eligibility Requirement
Single
Married
2019 California Medicaid Income Limits
$Medical Spend Down Allowed
$Medical Spend Down Allowed
2019 California Medicaid Asset Limits
$2,000
$3,000
2019 California Medicaid Home Equity Limit
$858,000
$858,000
Overview of California Medicaid (Medi-Cal) for Long-Term Care
Long-term care services, like nursing homes, in-home care, and assisted living facilities can provide a second chance at life for seniors in need. However, these services often come at a premium, and Medicare's coverage of long-term care is very limited for most beneficiaries. In California, seniors may qualify for long-term care coverage from the state's Medicaid program if they meet certain need-based criteria, which may cover up to 100 percent of their care costs.
The Medi-Cal program is California's Medicaid equivalent, and it operates similarly to Medicaid in other states. Like other state Medicaid programs, Medi-Cal works jointly with federal Medicaid to bring coverage to seniors living in California. Approximately 65 percent of nursing home residents in California use Medi-Cal to pay for their expenses, making it the most common source of payment for long-term care services in the state.
Medi-Cal is funded by both state and federal funds, and roughly a quarter of all Californians are covered. The Medi-Cal program is operated by the Department of Health Services (DHS) in California, and the Centers for Medicare and Medicaid Services provides federal oversight. The DHS exercises the most decision-making power over the Medi-Cal program, within federal guidelines. Eligibility, covered services, and payment rates are all determined by the DHS, provided they do not undermine federal rules and regulations. California state governments fund roughly 49 percent of the Medi-Cal program, while the federal government is responsible for the other 51 percent.
Approximately 27 percent of Medi-Cal's annual expenditures are toward long-term care services, which cover nursing homes, in-home health care, durable medical equipment, and other common health care services. To be eligible for Medi-Cal coverage of long-term care services, a person must be at least 65 years of age, blind or disabled, and they must qualify as low-income. Additional criteria are applicable to seniors seeking specialized care or Medi-Cal waivers.
Medi-Cal Programs for Long-Term Care in California
Medi-Cal covers medically necessary nursing homes and in-home care for any applicant over the age of 65 who financially qualifies for coverage. Beneficiaries of Medi-Cal are entitled to nursing home and in-home health care coverage if they meet these requirements, but this does not extend any of the Medi-Cal Waivers available to California residents.
Medi-Cal does not cover assisted living facilities, non-medical in-home personal assistance, or adult day-care by default, therefore a benefits recipient must separately apply and qualify for a waiver for coverage. Medi-Cal waivers are awarded on a limited basis, and not everyone who meets a waiver's eligibility requirements will qualify. However, a waiver can greatly reduce a person's obligation to pay when they need long-term care.
Assisted Living Waiver
The Assisted Living Waiver (ALW) is a Home and Community-Based Services (HCBS) waiver for Medi-Cal recipients requiring long-term care. Seniors who prefer to live in an Assisted Living Facility as an alternative to a living in a nursing home may qualify for Medi-Cal assistance if they are approved for the ALW.
The ALW was created with two major goals in mind:
To create a safe and timely transition for Medi-Cal participants from their home or nursing care into a Residential Care Facility (RCF).
To offer seniors and disabled residents a community-based option for long-term care.
For a person to qualify for the ALW, they must be 65 years old, blind, or disabled. They must qualify for full-scope Medi-Cal coverage, with zero share of their health care costs. The applicant must require a nursing home level of care as determined by their physician, and they must be willing to reside in a RCF as opposed to a nursing facility. Additionally, a person must be able to live in an RCF safely, and they must not pose a threat of danger to themselves or others.
The ALW is only applicable to seniors residing in the following counties:
Alameda
Contra Costa
Fresno
Kern
Los Angeles
Orange
Riverside
Sacramento
San Bernardino
San Diego
San Francisco
San Joaquin
San Mateo
Santa Clara
Sonoma
An individual isn't required to live in one of the above counties when they apply to qualify, but they must be willing to relocate to one of the counties to receive their care.
In-Home Supportive Services (IHSS)
Many seniors require assistance with personal care and general housekeeping as they age, but they may not have a medical condition which requires skilled nursing assistance for them to maintain. In these situations, a senior may need a personal assistant to help them live safely in their own home. Personal assistants offer a range of services, including meal preparation, housekeeping, assistance tending to Calls of Nature, amongst other domestic and paramedical services. Medi-Cal does not cover personal assistance by default, but a person may qualify for coverage through the In-Home Supportive Services (IHSS).
The IHSS allows individuals to receive a maximum of 283 hours of non-medical personal assistance per month. It's the largest program of its kind in the country, serving 205,000 California residents each month. Because it serves as a Medi-Cal Waiver program, an individual must apply for the IHSS separately, and meet the program's requirements to qualify for benefits.
For a person to qualify for IHSS, they must be at least 65 years of age, blind, or disabled, and they must live in a private dwelling of their choice (excluding nursing homes, assisted living facilities, and hospitals). Their physician must determine it unsafe for them to live in their home safely without personal assistance, and they must be enrolled in Medi-Cal. To learn more about the IHSS, visit the program's website.
What Long-Term Care Services Does Medi-Cal Cover in California?
Nursing Homes
Medi-Cal for long-term care covers nursing homes for any benefits recipient over the age of 65 years old, provided a physician determines it medically necessary. In California, medically necessary is defined as "when it is reasonable and necessary to protect life, to prevent significant illness or significant disability, or to alleviate severe pain." Medi-Cal will only cover nursing homes fees when an applicant's physician has determined the person needs one or both of the following:
Round-the-clock availability of trained staff and skilled nurses.
Intermediate Care, including assistance with injections, medication administration, bandages, catheters, and other tasks which require the oversight of a medical professional to ensure the person's safety and protection.
If a Medi-Cal applicant's physician determines they need round-the-clock assistance or an intermediate level of care, they will prescribe a nursing home. Once a physician prescribes a nursing home, Medi-Cal will cover the person's fees, provided they already meet Medi-Cal's asset and income requirements.
Assisted Living
Many seniors prefer to stay in assisted living facilities to receive long-term care, however Medi-Cal does not cover them by default. They may cover an assisted living facility if it also offers skilled nursing care (similar to that found in a nursing home), but this isn't generally the case. However, a person may qualify for Medi-Cal assistance if they receive a Medi-Cal Waiver, like the Assisted Living Waiver (ALW). The ALW will pay for most of a person's assisted living fees, but it is not equally accessible to all seniors in California, and they are awarded on a limited basis. Individuals who may qualify for an ALW are not entitled to benefits, and as with Medi-Cal coverage of nursing homes, ALW recipients must put the majority of their available income and assets toward their coverage before the waiver will step in.
In-Home Care
In-home health care is a popular alternative to institutions for seniors who prefer to stay in a comfortable and familiar environment. Should a Medi-Cal recipient prefer to receive in-home health care, they will qualify for coverage provided the care is deemed medically necessary by the person's physician. Generally, a person who is medically eligible to receive nursing home coverage from Medi-Cal will be eligible to receive coverage for in-home health care.
However, some seniors may not need in-home care for medical assistance, but they may benefit from it to make activities of daily life easier. For seniors requiring home-based, non-medical personal assistance to receive Medi-Cal coverage, they must qualify for the In-Home Supportive Services (IHSS) program. The IHSS program allows eligible seniors to receive Medi-Cal coverage for in-home personal assistance with daily chores, including laundry, general house cleaning, meal preparation, grocery shopping, bathing, and other activities of daily life.
California Medi-Cal Eligibility Requirements
Health Requirements
To qualify for Medi-Cal Long-Term Care coverage, an individual must meet certain health criteria. Medi-Cal acceptance is based entirely on a person's level of need, which factors the person's health status in addition to their financial outlook. It's common for seniors to admit themselves to a nursing home without a physician's orders, which would not qualify for Medi-Cal coverage. Therefore, in order for Medi-Cal to assist in paying for long-term care, an applicant must submit a detailed and updated health overview from a physician outlining their needs for medical care. The individual's doctor or therapist must confirm the level of care necessary, and must recommend long-term care as a solution.
In California, physicians use a person's ability to perform their Activities of Daily Life (ADLs) without assistance to determine if they need long-term care. The assessment is known as a Patient Review Instrument Screen (PRI), and it's used to determine a person's ability to care for themselves. If an individual cannot complete three of more of the six ADLs independently, they may qualify for skilled nursing care. The six ADLs physicians test in California include:
Mobility
Feeding
Bathing
Attending Calls of Nature
Regulating Medication
Dressing
Individuals who qualify for Medi-Cal are automatically approved for nursing home coverage if it becomes medically necessary. Otherwise, a person who meets Medi-Cal's health requirements must meet the program's financial requirements as well to qualify.
Financial Requirements
In addition to health requirements, a person applying for Medi-Cal coverage must meet their financial criteria to qualify. These criteria include asset and income limits, which are used together with the health requirements to determine a person's need. Individual applicants are subject to different limits than those applying as a couple.
A Cali-Med applicant's financial eligibility largely depends on two main factors: their assets and their income. When a couple applies, their assets are considered jointly regardless of who they belong to specifically. Each person's income is considered individually, therefore an applicant's spouse cannot disqualify them from Medi-Cal, provided they are not applying for long-term care coverage as well.
Asset Limits and Requirements in California
When a person applies for Medi-Cal, their assets are evaluated and used to determine their eligibility. Assets are divided into two categories: countable, and exempt. Countable assets are resources considered toward a person's asset limit. Exempt assets do not count, Medi-Cal does not expect applicants with exempt assets to liquidate them toward their care. An individual Medi-Cal applicant is allowed up to $2,000 in countable assets, before they must participate in a spend down program to qualify for coverage. This $2,000 limit does not factor in the value of exempt assets, only the resources Medi-Cal qualifies as countable.
Many resources qualify as exempt assets when a person applies for Medi-Cal. The primary asset most applicants want to save is their home, which does not count toward their eligibility provided it is the person's primary residence. Additionally, a person may keep their home if an exempt person lives in the home, like a spouse, a disabled child, a sibling, or a son or daughter has lived there for twelve continuous months before the applicant enters a nursing home. Exempt homes may be transferred to another person without the applicant facing a penalty, and if a person chooses to transfer their exempt home, it will not impact their Medi-Cal eligibility.
A home equity cap of $750,000 is in place for those applying to Medi-Cal, and anyone with a home valued above this cap cannot qualify for long-term care coverage. The cap only applies to applicants seeking long-term care - those applying for basic coverage are not subject to any home equity limits. Applicants with a community spouse or a child under the age of 21 residing in the home are exempt from the $750,000 home equity cap.
Vehicles may also qualify as exempt assets, under certain conditions. A person may retain one vehicle, as long as it is used as their primary source of transportation. If a Medi-Cal applicant owns more than one vehicle, both vehicles may not qualify as exempt assets, and any vehicles outside of the limit will count toward the person's asset limits.
If a person has an IRA or work-related pension, these assets may also qualify for an exemption from Medi-Cal. If a retirement account is in the applicant's name, the balance is considered exempt if the person receives periodic interest payments. When an IRA or work-related pension is in an applicant's spouse's name, all funds are completely exempt from Medi-Cal consideration, and they will not count toward the community spouse's resource allowance (CSRA).
Applicants with end-of-life expense accounts, funeral accounts, and burial plots may also qualify for asset exemptions. Funds in an irrevocable funeral account are exempt without a limit, and will not count toward an applicant's Medi-Cal eligibility. If a person has burial funds set aside in an account of their own, they are exempt with a limit of $1,500, as long as they are kept aside from all other funds in an account specifically designated as a burial account. Burial plots are always exempt, and cannot disqualify a person from Medi-Cal.
Income Limits and Allowances in California
In addition to assets, a person's income is considered when they apply for Medi-Cal long-term care coverage. Income is defined as the amount of money a person or couple earns on a monthly basis. Medi-Cal considers income from any source when a person applies for coverage, including:
Supplemental Security Income (SSI)
Pension payments
Alimony payments
Wages from employments
Disability income
Stock dividends
When a person is married, only the applicant's income is counted toward their eligibility. Their spouse's income is not considered. Medi-Cal uses a person's gross monthly income as opposed to their net income, meaning an applicant must use their income before taxes when they calculate their financial eligibility.
Anyone who applies to Medi-Cal for long-term coverage is expected to use all of their non-exempt assets and income to pay for their care before assistance can begin. However, many seniors may have too much income or too many assets to financially qualify for Medi-Cal coverage, but they may not have enough resources to pay for their medical bills without assistance. For those reasons, California is a "medically needy" state, meaning the Medi-Cal program can step in when an applicant needs extensive health care, regardless of their income and assets. This works by allowing applicants to spend down on their care, letting them pay for their medical services jointly with Medi-Cal.
Medically needy states designate their own spend-down periods, during which they determine a person's income and medical expenses. California's spend-down period is one month. During that time, an applicant must reduce their income below the Medically Needy Income Limit. (MNIL). Once the applicant's income and assets are valued below the MNIL for California, they can fulfill the spend-down and receive assistance from Medi-Cal for the rest of the thirty-day period.
The MNIL in California is evaluated separately for individuals and couples in California. Individuals are allowed a maximum income of $600 before they can qualify as medically needy, and couples are allowed up to $934. Any income earned beyond these limits must go toward a person's care before they can fulfill their spend-down. In California, this is known as a Share of Cost, and it functions similarly to a deductible on a typical insurance plan Every thirty days, this limit resets, and a person must pay for their care with their own resources until they reach the MNIL again.
Medi-Cal Coverage for Married Couples & Community Spouse Rules
It's common for one spouse to need long-term care, but for the other to remain living at home. In this situation, the person who is not applying for coverage is known as the "Community Spouse." When a person applies to Medi-Cal, the community spouse is entitled to certain exemptions when the couple's assets and income are taken into consideration.
Medi-Cal will not use the community spouse's income up to a limit of up to $3,023. Additionally, a community spouse who makes less than $3,023 a month can keep part of the institutionalized spouse's income (up to a total of $3,023). This option is in place to protect community spouse's from impoverishment, particularly in situations where the institutionalized spouse is the main source of income for the family. If the community spouse makes more than the maximum amount, Medi-Cal will expect the additional income to go toward the institutionalized spouse's care.
Community spouses are entitled to keep a portion of their assets in addition to their income, within certain limits. This is known as the Community Spouse Resource Allowance (CSRA). A community spouse may keep 50 percent of the couple's countable assets, up to a value of $120,900. Similarly, to the income limits described above, if a community spouse cannot retain $120,900 in assets, they may claim their spouse's assets until they reach this minimum.
Medicaid Planning Strategies
Planning for Medicaid is an effective way for seniors to save their assets and maintain eligibility for Medi-Cal coverage. Without proper planning, it's possible for seniors to subject themselves to a Medi-Cal penalty, which could delay their benefits or disqualify them from coverage altogether.
One way many seniors protect their assets when they apply to Medi-Cal is to create a caregiver agreement between themselves and a loved one. A caregiver agreement allows a person to pay a family member for the care they provide, without Medi-Cal assigning a penalty. Generally, Medi-Cal does not allow applicants to willingly transfer their resources or income to anyone, however a caregiver agreement allows seniors to work around this limitation. When two people enter into a caregiver agreement, they are formally stating that one party provides assistance to the other party, and compensation is being given in return. For example, you may prepare your loved one's meals every day because they are not capable of doing it by themselves. In this example, you're offering assistance to your loved one, and if you two have a caregiver agreement, they can pay you for it without facing a Medi-Cal penalty.
A senior with a caregiver agreement pay only pay the other party what is considered reasonable, or Medi-Cal may assign a penalty regardless. If your loved one tries to pay you $1,000 to prepare one meal, it will not qualify as reasonable, and Medi-Cal will not consider it legitimate. The agreement must be in writing, and it can only apply to funds which have not yet been transferred.
Lady Bird Deeds are another effective way seniors protect their assets and qualify for Medi-Cal coverage. It's not uncommon for Medi-Cal to place a lien on a person's home when they enter a long-term care facility as a way to reconcile some of their costs of care. However, a Lady Bird Deed can help seniors avoid this possibility altogether by transferring their home to a loved one without probate.
When an individual applies for Medi-Cal, they must disclose any voluntary funds transfers or asset gifts they've given from the past five years (the look back period). If a person has authorized any funds transfers during the five years prior to applying to Medi-Cal, they may be penalized accordingly. Lady Bird Deeds do not qualify as asset transfers, and they allow seniors to keep control of their property without fear of Medi-Cal stepping in. By using a Lady Bird Deed, seniors can keep their assets in the family and still receive Medi-Cal benefits for long-term care.
Medi-Cal Penalties in California
When a person transfer any of their assets or income to another person, this may impact their eligibility for Medi-Cal. Because Medi-Cal is only available to the financially and medically needy, some individuals attempt to reduce their accumulated assets and income to become eligible for coverage. In an attempt to reduce fraudulent voluntary funds transfers, all applicants for long-term care coverage through Medi-Cal are subject to a lookback period of five years. If Medi-Cal finds any gifts of non-transferable assets or income during the five year lookback period, they may instate a penalty for the applicant. During the penalty period, the person will not be eligible for Medi-Cal coverage of long-term care.
Penalty periods are determined by the number of gifts given during the five years immediately prior to the person applying for Medi-Cal, divided by $8,092. This determines the number of months an applicant must wait before Medi-Cal will assist. Without proper planning, Medi-Cal penalties can have a significant impact on a person's ability to pay for their care when they need it, making it crucial for families to understand the reasons penalties are assigned and how they can avoid them.
Long-Term Care Partnership Program
California was among the first four states in the nation to pioneer the Long-Term Care Partnership program. The Long-Term Care Partnership program creates a system wherein the state government, the private insurers who offer long-term care insurance, and the individuals who are covered by long-term care insurance work together to make nursing homes, assisted living facilities, and in-home care more affordable for seniors.
Senior beneficiaries of long-term care insurance policies can receive "dollar for dollar" assistance through Medi-Cal to pay for their care costs. For example, if a person's long-term care insurance policy covers $100,000 in care costs, and their plan is "Partnership Qualified"(PQ), Medi-Cal will allow them to keep $100,000 in assets to match the costs their insurance covers. This makes it easier for individuals to qualify for Medi-Cal, and allows them to keep more of their assets when they retire.
How Does Medi-Cal Impact Medicare Coverage in California?
Individuals with Medicare coverage may be eligible for Medi-Cal, provided they meet the program's limits for income and assets. Those who receive benefits from both programs may used them jointly to pay for their care, and are known as "dual eligibles" in California.
Medi-Cal serves as a secondary payer to Medicare, and steps in after Medicare has covered their share. Dual eligibles may use Medi-Cal to cover their Medicare premiums, deductibles, and copays, making their care more affordable. A person cannot be disqualified from Medi-Cal because they are recipients of Medicare.
How to Apply for Medi-Cal in California
There are four primary ways you can apply for Medi-Cal coverage: in-person, through the mail, and online. If you're a California resident who qualifies for Supplemental Security Income (SSI), you are automatically eligible for Medi-Cal coverage, and do not need to apply to Medi-Cal.
You can apply online using one of two portals: the Benefits Cal portal, or Covered California. BenefitsCal allows you to apply to other state benefits programs like CalWORKS and CalFresh while you apply for Medi-Cal. This is ideal for low-income seniors who need multiple types of government assistance. Seniors who are only interested in medical assistance should use the Covered California website to learn more about their options for private and public health coverage.
To apply in-person, locate your local county social services agency using their website. You may also mail a paper application to your local county social services agency, which is also available online.