Florida Medicaid Nursing Home Eligibility Information & Rules For 2019
Last Updated April 02, 2018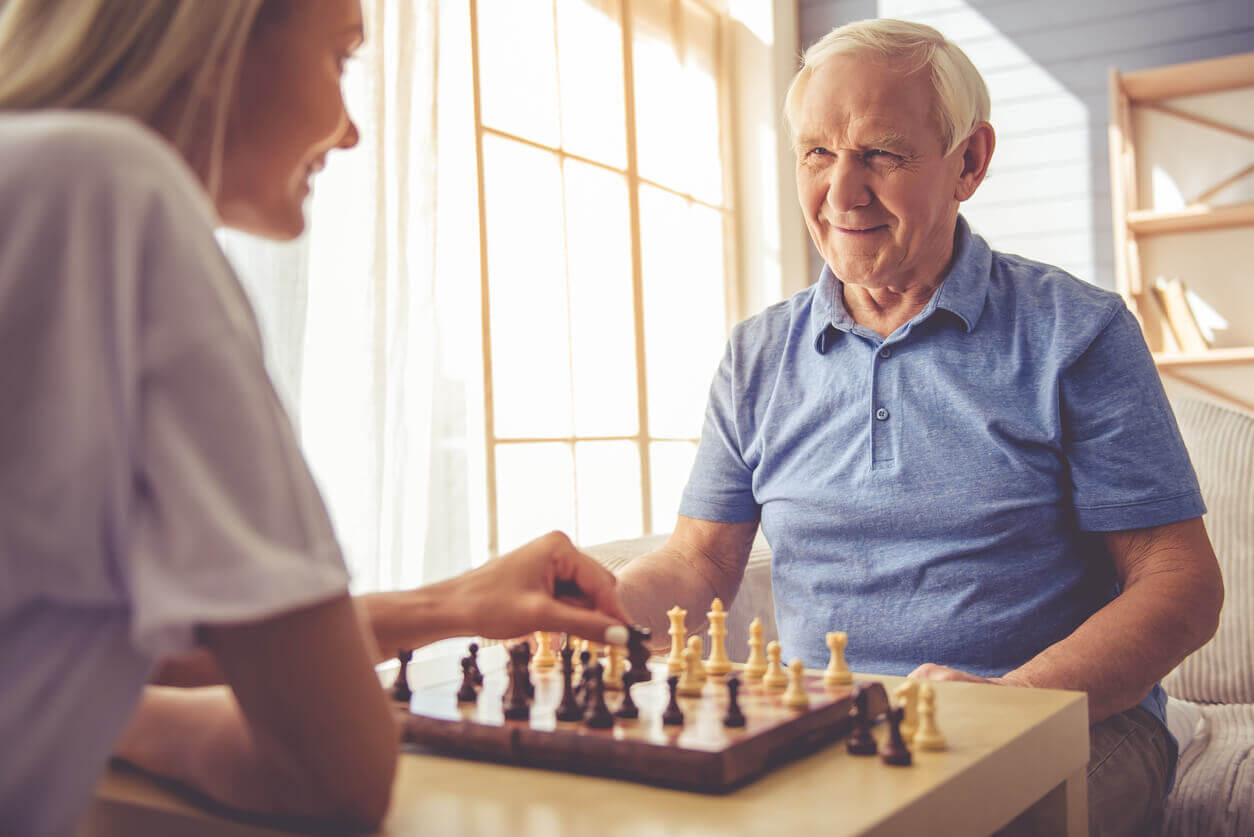 Florida Medicaid Eligibility Information 2019
Medicaid Eligibility Requirement
Single
Married
2019 Florida Medicaid Income Limits
$2,250
$2,250
2019 Florida Medicaid Asset Limits
$2,000
$3,000
2019 Florida Medicaid Home Equity Limit
$572,000
$572,000
Medicaid for Long-Term Care in Florida
As people age, they may require skilled nursing care or personal assistance to live safely and preserve their wellbeing. Individuals seek long-term care for many reasons, but with an average annual cost of $16,900 - $106,580 in Florida, many seniors want to know which options they have to pay for care. For low-income seniors in Florida, Medicaid may be able to help cover the costs.
To qualify for Medicaid in Florida, a person must meet the state's health and financial requirements. Medicaid covers a wide range of health care costs, including doctor's visits and prescriptions, but seniors can receive additional benefits. For qualifying low-income seniors, Medicaid may extend to rehabilitation, skilled nursing care, personal assistance, and long-term care. Medicaid will cover certain types of long-term care by default for low-income seniors over the age of 65, including assisted living and adult-day care.
The Statewide Managed Medicaid Care (SMMC) program, enacted in 2011 by Florida legislators, introduced new guidelines for long-term care coverage in the state. Because of the SMMC, the Florida Agency for Health Care Administration (ACHA) and the Department of Elder Affairs divided Medicaid's long-term care coverage into two separate programs: the Long-Term Care (LTC) Managed Care program and the Managed Medical Assistance (MMA) program. Each program is required to cover nursing home care for those who meet the criteria, making Medicaid a viable option to pay for long-term care in Florida. In fact, two-thirds of all nursing home residents in Florida pay for their care using a Medicaid policy, making it the most common choice to pay for long-term care in the state.
Who Pays for Medicaid in Florida?
Because Medicaid is a joint federal and state program, both the federal government and the state of Florida pay for the program. In Florida, the federal share of Medicaid's funding is 61.1 percent. The state is responsible for the remaining 39.9 percent. For every $1 Florida spends on Medicaid coverage, the federal government spends $1.57, and Medicaid accounts for 54 percent of all federal spending in the state. However, Florida's government exercises the most direct control over their Medicaid program, provided they operate within federal guidelines.
Who is Eligible for Medicaid in Florida?
To qualify for an SMMC program, an individual meet a set of predefined criteria. A person must:
Be a legal Florida resident
Be at least 65 years of age, or be between the ages of 18-64 and qualify as disabled
Require a nursing home level of care
Meet the financial criteria set forth by Medicaid
A person who qualifies for Supplemental Security Income (SSI) is automatically eligible for Medicaid coverage in Florida, and they need not apply to receive benefits.
Florida Medicaid Programs for Long-Term Care
Managed Long-Term Care (MLTC)
Prior to 2014, Florida offered numerous Medicaid waivers to seniors to help them pay for long-term care. However, Florida no longer offers such waivers, and requires all Medicaid recipients to enroll in a Managed Long-Term Care (MLTC) program to receive coverage for nursing homes, assisted living facilities, and in-home care.
The MLTC program aims to reduce care costs for seniors and for the state. It works by covering a wide variety of services, meaning fewer seniors choose nursing homes to receive their care. Florida offers seven MLTC plans, and each senior applicant is required to enroll in one of them when they are approved for Medicaid. Each plan is operated by private insurance companies, particularly home maintenance organizations (HMOs).
Although private insurance companies operate the MLTC plans, they are required to cover nursing home facilities, home delivered meals, personal assistance services, medication administration, durable medical equipment, and respite care, among other long-term care services. Providers may also offer additional benefits unique to their plan, such as dental or vision coverage, but they are not required to by law.
It's important to note that individual MLTC providers can have waiting lists, even for those who are already eligible for Medicaid. Each provider is not available in every county, and although a person's services may be covered with their MLTC plan, this does not guarantee they will find someone to provide those services.
Program for All-Inclusive Care for the Elderly (PACE)
Individuals who qualify for the Program for All-Inclusive Care for the Elderly (PACE) are not required to choose an MLTC plan. Seniors enrolled in PACE receive benefits to help them maintain their wellbeing at home in order to keep them living outside of a nursing home. While PACE offers long-term care benefits to those who qualify, fewer than 1,000 seniors in Florida are enrolled, and the program is only available in Miami-Dade, Pinellas, Lee, Palm Beach, Charlotte, and Collier counties.
For a person to enroll in PACE, they must be at least 55 years of age, they must be able to live at home without endangering themselves, and they must require a nursing home level of care. Participants of PACE can receive coverage for therapy, transportation, medical costs, and home health care. Those who do not financially qualify for Medicaid may still qualify for PACE.
What Long-Term Care Services Does Medicaid Cover in Florida?
Florida Medicaid is among the most comprehensive medical assistance programs in the United States. Their SMMC programs are required by law to cover the following long-term care services:
Adult companions
Assistive Care Services
Assisted Living Facility Services
Attendant Care
Behavior Management
Caregiver Training
Case Management
Home Accessibility Adaptation
Home Delivered Meals
Homemakers
Hospice
Intermittent and Skilled Nursing
Durable Medical Equipment & Supplies
Medication Administration
Medication Management
Nursing Homes
Nutritional services
Occupational Therapy
Personal Care
Personal Emergency Response Systems (PERS)
Physical Therapy
Respiratory Therapy
Speech Therapy
Transportation
However, certain services have additional criteria for what Medicaid will cover, including assisted living.
Nursing Homes
Florida Medicaid covers nursing homes for any beneficiary over the age of 65 who requires a nursing home level of care. When a person applies for long-term care coverage through Medicaid, they must undergo a health screening to determine their care needs. This health screening, known as the Comprehensive Assessment and Review for Long-Term Care Services (CARES), determines whether or not an applicant's needs require a nursing home level of care.
The CARES screening helps Medicaid learn about a person's functional abilities, their daily needs, and their health conditions. If an applicant's screen indicates a nursing home level of care is required for their needs, Medicaid will provide coverage.
Assisted Living Facilities
Many states offer Medicaid waivers to their residents as a way to help them pay for community-based long-term care, however Florida ended all of their Home and Community-Based Services (HCBS) Waivers on March 1, 2014. The primary HCBS Waiver for seniors in Florida was the Assisted Living for the Elderly Medicaid Waiver, which covered assisted living costs for roughly 5,000 Florida residents each year before the program was shut down. Now, all long-term care is provided through Florida's HMMC programs, including assisted living.
In-Home Care Services
Some seniors who require a nursing home level of care prefer to age in their own home as opposed to a facility. Individuals who prefer to live at home can receive coverage for in-home care services through their Florida Medicaid policy if they meet the program's standard health and eligibility requirements. Similarly to nursing home care and assisted living, a person seeking in-home care coverage from Medicaid must undergo a CARES assessment and require a nursing home level of care base on the screening results. Those who qualify may receive up to 100 percent of their in-home care costs covered, depending on their level of need and financial standing.
Florida Medicaid Eligibility Requirements
Health Requirements
To qualify for a long-term care policy through Florida Medicaid, an applicant must meet the program's health requirements. The main factor Medicaid uses to determine if a person falls within their health guidelines is the level of care a person requires. Medicaid needs to know if a person requires round-the-clock care, or if they can justifiably live without much assistance. To qualify for long-term care through Medicaid, a person must exhibit a nursing home level of care, meaning they require regular supervision and assistance completing their activities of daily living (ADLs). Some seniors choose to admit themselves to care willingly, which Medicaid will not cover. Therefore, if a person wants assistance from Medicaid to pay for their long-term care, they must undergo a health screening to confirm their care needs.
The Department of Elder Affairs operates Florida's standard health screen to determine a Medicaid applicant's eligibility. It's known as the CARES screening, and it serves as Florida's benchmark for determining a person's care needs. Any applicants for long-term care coverage through Medicaid must submit a CARES screening for their application to be considered.
When a person undergoes a CARES screen, they discuss their key problem areas during an interview with a representative. The representative asks about their functional abilities, their medical conditions, and the activities they need assistance with to complete. How an applicant answers these questions will determine whether or not they require a nursing home level of care.
Additionally, an applicant must prove the services they require are medically necessary. This works hand in hand with determining a person's required level of care, however a different set of guidelines apply when determining if a service is medically necessary. In Florida, Medicaid will determine if a long-term care service is medically necessary by determining if the service:
Is required to protect the applicant's life, to reduce severe pain, or to prevent disability.
Can effectively alleviate the applicant's illness or injury symptoms with proper treatment.
Provides care in accordance with professional medical standards.
Can be efficiently provided by a less costly service within the state of Florida (certain services will not be determined as medically necessary if an alternative services can offer them at a lower cost)
The CARES screening helps Medicaid determine if a long-term care service is medically necessary, making it important for applicants to be honest and open about their struggles when they undergo the assessment. If a person doesn't make their needs clear, they may not qualify to receive the right amount of care they need.
Financial Requirements
Asset Limits and Requirements
To qualify for Medicaid in Florida, a person must not have enough resources or income to pay for their care costs. Medicaid evaluates a person's ability to pay by looking at the monetary value of their resources. If an applicant makes too much income per month, or their assets are too valuable according to Medicaid's guidelines, they must participate in a spend-down period with Medicaid or pay for their care privately.
Medicaid considers assets and income separately when they evaluate a person's financial need. Homes, vehicles, spending accounts, and burial plots are among the many types of assets Medicaid evaluates. Assets are divided into countable assets, which Medicaid considers towards a person's asset limit, and exempt assets, which are not considered.
Essentially, Medicaid expects their applicants to liquidate all non-essential assets in order to earn funds toward their long-term care. Once those assets - the countable assets - fall within Medicaid's limits, the person may qualify for coverage. In Florida, Medicaid's asset limits are $2,000 for an individual applicant, and $3,000 for married couples applying together. If one spouse of a married couple does not require long-term care, they are subject to Florida's Community Spouse Resource Allowance (CSRA) and may retain $120,900 in exempt assets without impacting their spouse's Medicaid eligibility. Countable assets generally include bonds, stocks, investments, and standard checking and savings accounts, although this list is not comprehensive.
It's common for Medicaid applicants to posses exempt assets, which do not count toward their asset limits if they meet certain criteria. For example, a person's home is considered exempt by Medicaid, provided the applicant or their spouse uses it as a primary residence and its value does not exceed Florida's Home Equity Limit.
The Home Equity Limit determines how much a home can be worth before Medicaid will count it toward a person's asset limits. In Florida, the Home Equity Limit is $840,000; if a home is valued beyond this limit, Medicaid has the right to deny an applicant from receiving benefits until they've liquidated the asset and put it toward their care costs.
Vehicles also qualify as exempt assets, if they are an applicant's primary source of transportation. There are no equity limits in place for the first vehicle, however all additional vehicles can be counted by Medicaid as available assets. A person may retain more than one vehicle if their additional vehicles are more than seven years old, or if their spouse chooses to count their vehicle toward their CSRA. Additional vehicles over seven years of age may still qualify as countable assets if:
They're classified as 'luxury cars' (i.e., Corvettes, Bentleys, Rolls-Royces, etc.)
They're over 25 years old, and classify as 'antique' or 'classic' cars
They're voluntarily modified for reasons that do no pertain to disability
In addition to homes and vehicles, Medicaid considers IRAs and 401(k) accounts as exempt assets provided they are structured properly by the applicant. The owner of the account (the Medicaid applicant or their spouse) must take income distributions from the account on a periodic basis, or Medicaid may count it as a non-exempt asset.
Burial accounts and end-of-life expense accounts can also qualify as exempt assets, when they fall within Medicaid's guidelines. Burial accounts which are irrevocable do not count at all toward a person's asset limit, regardless of their value, and revocable accounts are exempt up to $2,500.
Income Limits
In addition to assets, Medicaid considers a person's monthly income when they determine their eligibility to receive benefits. Medicaid defines income as any funds the applicant receives on a regular, month-to-month basis. Florida has an income limit of $2,250 for Medicaid applicants, which a person cannot exceed if they wish to receive benefits. However, married applicants with a community spouse may retain part of their income without it counting toward their income limit.
Community spouse's may keep between $2,003 - $3,090, depending on their spouse's income. A community spouse may keep no more than $3,090, but they may keep no less than $2,003 to prevent spousal impoverishment. This allows the institutionalized spouse to transfer some of their income to their partner without penalty, if the community spouse makes less than $2,003 a month. Medicaid requires all of a person's income go toward their long-term care, aside from a $105 monthly personal needs allowance.
When Medicaid evaluates a person's income, they do so using their Modified Adjusted Gross Income (MAGI), rather than a person's gross or net income. The MAGI uses federal income tax guidelines, but it isn't listed on a person's tax return. To calculate a person's MAGI, Medicaid adds their adjusted gross income (AGI) to their foreign income, any interest that wasn't included in the person's taxes, and on non-taxable social security income.
Applicants who qualify for SSI automatically meet Medicaid's requirements, regardless of how much the person is paid each month. SSI recipients are not required to list their benefit amount on their Medicaid application, as the amount is irrelevant to the applicant's eligibility. Because Florida offers Medicaid to all SSI beneficiaries automatically, it does not qualify as a 209(b) state.
If an applicant's assets and income exceed the limits set forth by Medicaid, they may still receive coverage if they qualify as 'medically needy,' and cannot pay for their health care costs without assistance. For an applicant to qualify for the Medically Needy program in Florida, they must have a minimum amount of medical bills each month before Medicaid will step in. Medicaid calls this a "share of cost," and the amount a person must spend before receiving coverage varies according to their household size. A single individual in Florida must not have more than $5,000 in countable assets, and they must not retain more than $108 of monthly income. Couples may retain $6,000 in assets, and $241 of income.
The spend down period in Florida is 30 days, meaning a person much reach the income limit every month before Medicaid will approve coverage. Once an individual reaches their share of cost, Medicaid can approve them for benefits.
Medicaid Planning Strategies
Many families choose to create a plan before they apply to Medicaid, in order to protect their assets and maximize their eligibility. Without planning for Medicaid, seniors run a risk of being penalized or denied coverage altogether. Fortunately, there are ways seniors can prepare their assets and income before they apply to Medicaid so they don't incur penalties or jeopardize their eligibility.
Caregiver agreements are a popular way seniors keep their income and assets in the family without facing a penalty from Medicaid. If a person willingly transfers any of their assets or income to another family member within five years of applying to Medicaid (known as a 'look-back period'), it may classify as a gift and harm the person's ability to receive benefits. However, a caregiver agreement allows seniors to work around this rule legally and within the scope of Medicaid's guidelines.
If a Medicaid applicant receives assistance services from a loved one, such as rides to a doctor's appointment or in-home meal preparation, they may pay them out of their income without it counting as a gift. For a caregiver agreement to be valid, it must be written down and signed by both parties, and it must only apply to assistance which hasn't yet occurred. A caregiver agreement cannot apply to previously administered services, and a person can still incur penalties for gifting funds if they try to enact a caregiver agreement afterward. Additionally, a person may not spend more than a reasonable amount for a loved one's services. For example, a woman may not pay her daughter $250 for her to cook a meal and consider it part of the caregiver agreement, and Medicaid can assign a penalty if they do not believe a funds transfer is reasonable.
Lady Bird Deeds are another tool seniors may use to protect their assets when they apply to Medicaid. When a person received Medicaid benefits for long-term care, Medicaid may try to place a lien on their home. A lien essentially states that Medicaid is entitled to a certain amount of funds equal to a portion of the home's value, depending on the beneficiary's health care costs. For example, Medicaid may place a lien on a home for $40,000, which they are entitled to if the home is sold or otherwise transferred. Seniors who prefer to keep their home under their control, a Lady Bird Deed may protect against a Medicaid lien.
When a senior uses a Lady Bird Deed, they're issuing a transfer of their home without involving probate. This means Medicaid cannot take any portion of the home's value. Instead, the applicant gets to maintain control over their property, without having to disclose it as a gift to Medicaid.
Medicaid Penalties in Florida
Medicaid applicants in Florida can have their benefits delayed or denied if they willfully transferred any assets to their loved ones in the five years prior to submitting their Medicaid application. These uncompensated transfers are categorized as 'gifts,' and they can have a major impact on a person's Medicaid eligibility.
Because Medicaid applicants are required to meet certain income and asset limits, it's not uncommon for some seniors to transfer their asset in an effort to qualify for coverage. To deter this, Medicaid has established penalties for those who try.
If a person makes uncompensated transfer during their look-back period, Medicaid will not approve coverage until the person's penalty period ends. Medicaid determines a person's penalty period by dividing the number of gifts they've given during the look-back period by $8,944, which results in the number of months Medicaid will wait before they step in.
It's important to note that there is no exception for small gifts, such as Christmas presents, when Medicaid calculates penalties. They assume all uncompensated asset transfers during the look-back period are done in an attempt to qualify for Medicaid, making it especially crucial for seniors to do careful Medicaid planning before they transfer any assets.
Long-Term Care Partnership Program
In recent decades, long-term care insurance has become a popular way to pay for nursing homes and assisted living facilities. Seniors get a long-term care insurance policy through a private provider during their youth, which covers the costs of long-term care as they age. However, long-term care insurance doesn't necessarily cover all of a person's care costs, meaning Medicaid may still need to assist.
Florida is a part of the Long-Term Care Partnership (LTCP) program, which aims to bring Medicaid coverage to residents with long-term care insurance policies. The LTCP allows seniors to receive "dollar-for-dollar" assistance if they have a "Partnership Qualified" (PQ) plan. Dollar-for-dollar assistance allows Medicaid to match the funds private insurance puts toward the applicant's care by increasing an applicant's asset limits. For example, a private long-term care insurance provider may put $50,000 toward a person's care, and Medicaid will allow the person to keep an additional $50,000 in assets without disqualifying them from coverage.
How Does Florida Medicaid Impact Medicare Coverage?
Medicare is the federal health insurance program offered to seniors in the United States. Roughly 46.3 million seniors have Medicare coverage, however most plans do not offer comprehensive coverage for long-term care services. Those enrolled in Part B may receive coverage for nursing homes, but otherwise it's uncommon for Medicare to pay. When Medicare does pay, beneficiaries are often subject to large deductibles and copays, making their care less affordable.
Fortunately, low-income Medicare recipients can qualify for Medicaid to receive further assistance paying for long-term care. Individuals who have Medicare can receive coverage for deductibles, copayments, and premiums from Medicaid if they meet the program's eligibility requirements. They may also receive Medicaid coverage for services their Medicare plan does not cover.
How to Apply to Medicaid in Florida
Medicaid applications are reviewed by the Department of Children and Families (DCF) in Florida. There are three primary ways to apply to Medicaid:
In-person, at a local DCF branch
Online, using the MyACCESS portal
Over the phone, by calling 866-762-2237
If a person is moving from another state to Florida, they must re-apply for benefits regardless of any Medicaid coverage they had in their previous location. SSI recipients are automatically considered for Medicaid coverage in Florida, however they must submit a separate ACCESS application if they are applying for long-term care benefits.