Pennsylvania Medicaid Nursing Home Eligibility Information & Rules For 2019
Last Updated April 02, 2018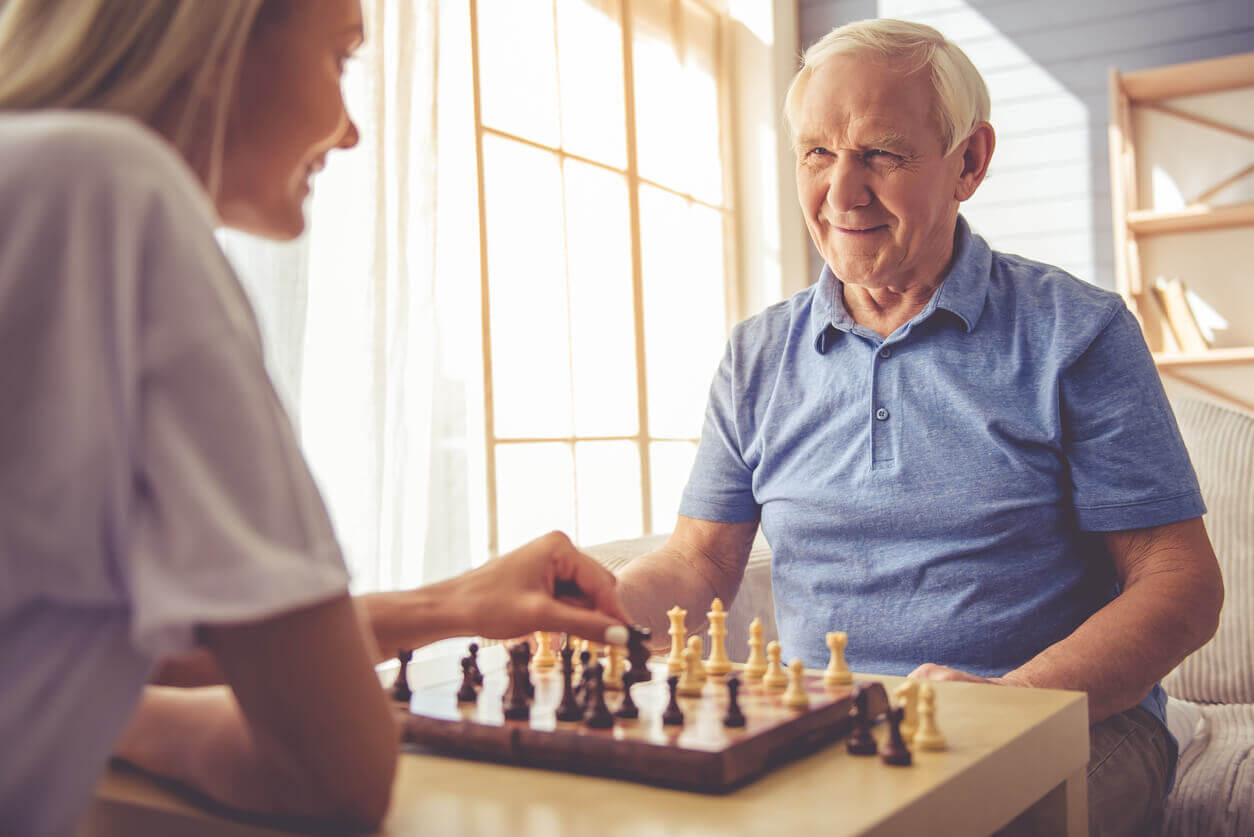 Pennsylvania Medicaid Eligibility Information 2019
Medicaid Eligibility Requirement
Single
Married
2019 Pennsylvania Medicaid Income Limits
$Medical Spend Down Allowed
$Medical Spend Down Allowed
2019 Pennsylvania Medicaid Asset Limits
$2,000
2019 Pennsylvania Medicaid Home Equity Limit
$572,000
$572,000
Overview of Medicaid for Long-Term Care in Pennsylvania
Paying for long-term care is a concern for many seniors. Nursing homes, assisted living facilities, and in-home care can cost seniors thousands of dollars a month, and many are wondering where they can find financial assistance. The average cost of long-term care in Pennsylvania ranges from $1,343 - $10,007 per month, according to Genworth Financial, and many seniors cannot afford it with their resources. In Pennsylvania, low-income seniors may receive long-term care benefits for certain services through Medicaid if they meet the program's financial and medical requirements.
Medicaid for long-term care primarily covers nursing homes, however applicants who prefer home and community-based care may qualify for a waiver to receive alternative sources of care. Qualifying for a waiver works similarly to applying for Medicaid, and many of the eligibility requirements are the same. However, many waivers have waiting lists, and they do not operate as entitled programs (meaning they are not required to award benefits to all applicants who qualify).
Like medical assistance programs in other states, Pennsylvania Medicaid is jointly operated and funded by the federal and state government. Pennsylvania makes the most direct decisions regarding Medicaid's policies, however their decisions must fall within federal guidelines.
Both the federal government and the state of Pennsylvania fund Medicaid. For every $1 Pennsylvania spends on their Medicaid program, the federal government spends $1.07 - meaning the federal government's share of spending is 51.8 percent.
For a person to qualify for Medicaid for long-term care in Pennsylvania, they must be at least 65 years of age (or have a disability), their income must fall within 300 percent of the SSI Federal Benefit Rate, they must meet Medicaid's resource requirements, and they must require a nursing home level of care. A person may qualify for benefits if they do not meet Medicaid's financial requirements if they qualify as "medically needy" and participate in a spend down program.



Pennsylvania Medicaid Programs for Long-Term Care
Pennsylvania Department of Aging (PDA) Waiver
The Pennsylvania Department of Aging (PDA) Waiver is commonly awarded to seniors who require a nursing home level of care, meet Medicaid financial requirements, and prefer to receive care in a community-based setting as opposed to institutional care. The PDA Waiver is commonly known as the Home and Community-Based Services Waiver, the Office of Long-Term Living Waiver (OLTL), and the PA Council of Aging Waiver, however each title refers to the same program.
Typically, Medicaid coverage for long-term care in Pennsylvania is limited to nursing homes, however the PDA creates new opportunities for seniors to receive care in an alternative environment and receive benefits. The PDA Waiver may extend a person's Medicaid benefits to cover personal assistance, home-delivered meals, respite care, companion services, and other care services which may be safely provided in a home setting.
Currently, Pennsylvania is phasing out the PDA Waiver in favor of the Community HealthChoices (CHC) Program. The CFC Program will not be available to all Pennsylvania residents until January 2020, however any PDA recipient must enroll in CFC when it becomes available in their county if they wish to continue receiving benefits. The CFC covers the same long-term care services as the PDA Waiver, however it will function somewhat differently.
Until CFC is available to all Pennsylvania residents, any senior interested in community-based long-term care coverage should apply to PDA (unless CFC is already implemented in their county). Anyone who requires a nursing home level of care and meets Medicaid's financial requirements may qualify for the PDA Waiver. However, the Waiver is limited to 28,000 residents, meaning some applicants may sit on a waiting list if the demand for benefits is too high.
Community HealthChoices (CHC) Program
The Community HealthChoices (CHC) Program is the most recent addition to Pennsylvania's Medicaid programs for long-term care. Beginning in January 2018, the program is currently only accessible to seniors is applicable counties, however benefits will extend statewide by January 2020. Those who qualify may receive coverage for a wide range of services Medicaid may not ordinarily pay for, including adult day care, durable medical equipment, in-home health care, and personal assistant services.
Those who qualify for the PDA are automatically eligible for the CHC Program. Medicaid will enroll all PDA recipients in CHC as the program becomes available in their county. Only individuals who meet Medicaid's financial requirements and require a nursing home level of care are eligible to receive benefits through CHC.
Living Independence for the Elderly (LIFE)
The Living Independence for the Elderly (LIFE) Program works similarly to a waiver, but operates under the Programs of All-Inclusive Care for the Elderly (PACE) provision of Medicaid. The program allows seniors who are at risk of requiring a nursing facility to remain living safely in their own home by offering an all-inclusive, highly comprehensive package of health care services. It operates as a managed care program, and gives seniors more control over their care than other Medicaid programs.
Similar to other PACE programs, LIFE offers adult day care, in-home supportive care, personal care, professional therapists, home-delivered meals, nursing care, emergency care, durable medical equipment, and a wide range of other services to assist seniors with their health and daily activities. To qualify for LIFE, a person must:
Reside in a county with LIFE providers
Meet the program's financial requirements, as determined by a local County Assistance Office
Be at least 55 years of age
Require a nursing home level of care
Be able to live safely in a home environment without posing a danger to themselves or others
What Long-Term Care Services Does Medicaid Cover in Pennsylvania?
Nursing Homes
Seniors who require a nursing home level of care may receive long-term care benefits if they meet Medicaid's guidelines. A person is not required to have a waiver for Medicaid to cover nursing homes. However, a nursing home must be medically necessary for them to maintain their wellbeing, and they must meet Medicaid's financial requirements to receive benefits.
For a nursing home to qualify as medically necessary, a person must have significant functional disability and require the assistance of another person to take care of themselves and complete their activities of daily living. Medicaid must confirm that the services a person needs may only be administered safely by medical staff, and they must confirm that the services are required on a regular and ongoing basis.
Assisted Living Facilities
Assisted living facilities (sometimes known as personal care homes) provide similar services to a nursing home, however they offer them in a community-based setting. Many seniors can receive the care they need in an assisted living facility, however many others require the additional services of a nursing home to protect their health and wellbeing.
Medicaid does not cover the cost of assisted living facilities for seniors, regardless of their level of care. However, Medicaid may cover the cost of additional services administered in an assisted living facility outside of a person's room and board fees. Individuals are responsible for their room and board, however Medicaid may cover therapy or medical equipment if the person requires it and it isn't included in their room and board.
Additionally, Medicaid may help pay for Assisted Living for Supplemental Security Income (SSI) recipients. A person who receives SSI and lives in an assisted living facility may receive some Medicaid benefits to help them pay for their monthly fees. However, this is not an entitlement program and it is only available on a case-by-case basis. It is expected that seniors will pay for assisted living with private resources.
In-Home Health Care
Recipients of a Medicaid Waiver may receive in-home health care coverage if they prefer to live at home as an alternative to a nursing home. To qualify for in-home health care benefits, a person may apply to the PDA or CFC Waiver, or they may participate in the LIFE program. Each of these programs has its own eligibility requirements, and may have waiting lists in times of high demand. However, those who are awarded waivers or accepted into the LIFE program care receive benefits for in-home care, and receive services in their home as opposed to in a nursing facility.
Pennsylvania Medicaid Eligibility Requirements
When a person applies for long-term care coverage through Medicaid, they must meet a set of requirements to determine their eligibility. Only the financially and medically-needy may qualify for medical assistance in Pennsylvania.
To evaluate an applicant's eligibility, Medicaid reviews the person's current health status, their available assets (including checking or savings accounts), and their monthly income. An applicant must fulfill Medicaid's requirements if they want to receive benefits. However, a person may not purposefully transfer their resources without remuneration in an attempt to meet Medicaid's criteria, or they may face a penalty and their benefits may be delayed.
Health Requirements
To qualify for any long-term care program through Medicaid in Pennsylvania, a person must require an institutional level of care as determined by their physician. Those who require an institutional level of care are considered Nursing Facility Clinically Eligible (NFCE) in Pennsylvania.
Many seniors willingly admit themselves to a long-term care facility without a physician directing them to do so, which Medicaid will not cover. Medicaid requires all applicants to prove they require the services they are requesting before they may receive benefits.
Physicians use a person's functional abilities to determine their necessary level of care. A person with a long-term physical or mental health condition which limits their functional capacity may require an institutional level of care. Additionally, they must require health-related services only trained medical technicians and physicians may administer. If a person cannot live safely without supervision and assistance from trained medical staff, they may qualify for Medicaid coverage of long-term care. If a person wishes to receive their care in a home or community-based setting, their physician must confirm it is safe for them to do so.
When a senior applies to Medicaid for long-term care, they must submit a health assessment, known as the Pre-Admission Screening and Resident Review (PASRR). The health assessment determines a person's necessary level of care, and plays an important role when Medicaid evaluates an applicant's eligibility. There are five key components to the health assessment, which include:
A cognitive assessment, to determine how well a person understands their needs.
A physical health evaluation, to determine how a person's overall physical health impacts their ability to care for themselves.
An overview of drug use and medications, to determine if an individual can safely administer their own medication without supervision
The health assessment will also take a person's ability to identify neglect and abuse into consideration. It's important for anyone entering a nursing home to understand their rights and have the ability to identify neglect or abuse when it occurs, to maintain their safety. The assessor will want to know if the individual will understand when they are being abused or neglected, and if the person will be able to recall the incident and report it.
After the assessment, the assessor (with the assistance of an RN) will complete a Level of Care Determination (LCD) Form. The form takes each of a person's limits, concerns, and health conditions into consideration to determine if they qualify as NFCE. The assessor must complete the LCD within five days of conducting the health assessment, and it must take no longer than fifteen days from the time a person requests an assessment to the issuance of an LCD.
Asset Requirements & Limits
When Medicaid evaluates a person's financial eligibility, they review two types of resources: assets and income. Assets include a person's home, vehicle, checking or savings accounts, bonds, stocks, annuities, and life insurance policies. Medicaid qualifies some resources as exempt, which do not count toward a person's asset limit, and others as non-exempt, which may impact a person's eligibility.
Pennsylvania Medicaid determines a person's asset and income limits in accordance with the Federal Benefit Rate (FBR). If a person's income is equal to or less than 300 percent of the FBR, their asset limit is $2,000 (with an additional $6,000 disregard, totaling up to $8,000 in exempt assets). If a person's income is more than 300 percent of the FBR, they may retain up to $2,400 in non-exempt assets.
Married couples are subject to different limits than single applicants, depending on how many spouses are applying for assistance. In many cases, only one spouse needs long-term care, and the other does not apply for Medicaid benefits. The non-institutionalized partner is known as the "community spouse," and they may be eligible for resource and income exceptions through Medicaid to reduce their impact on the institutionalized spouse's financial eligibility. The exceptions also serve to protect the community spouse from impoverishment as their partner receives care.
Medicaid initially reviews a couple's assets jointly. Once the couple's resources are assessed to determine their value, Medicaid determines the portion of resources which the community spouse may retain. These protected resources are known as the "spousal share" of the couple's assets.
The spousal share of a couple's resources is equal to one-half of the combined value of their assets, with a minimum value of $24,720 and a maximum value of $123,600. Medicaid refers to this as the Community Spouse Resource Allowance (CSRA). A community spouse may not retain fewer than $24,730 to protect them from impoverishment, which allows the institutionalized spouse to transfer some of their assets to their partner without penalty. The institutionalized spouse may transfer any of their non-exempt assets to their partner until the community spouse has a minimum of $24,720
Although Medicaid takes most of a person's assets into consideration when calculating their limits, there are certain exempt assets they will not address. For example, a person's home may qualify as an exempt asset, and may not be counted toward their asset limits. A home may be exempt provided it is the applicant's primary residence, or if the community spouse (or a dependent) resides in it.
Homes may only classify as exempt if they meet Medicaid's Home Equity Limits. In Pennsylvania, the home equity limit is $572,000. A property valued beyond the home equity limit may disqualify a person from coverage, or Medicaid may place a lien on the home to acquire a portion of its value when the homeowner sells it or transfers it. If an applicant moves from their home without an intent to return (and no spouses or dependents live in the home), Medicaid may qualify it as a countable asset.
In addition, a person may retain one vehicle without impacting their Medicaid eligibility. There are no limits on the value of the vehicle, however any vehicles beyond the first may be taken into consideration by Medicaid. A spouse may keep a second vehicle, if they require it to transport themselves to and from work, medical appointments, and other obligations because their primary vehicle is unavailable due to their spouse's medical needs.
Burial accounts and end-of-life expense accounts may qualify as exempt assets. Irrevocable burial accounts are automatically exempt, and revocable accounts are exempt up to a value of $1,500. Additionally, burial plots may be exempt from Medicaid's consideration.
Typically, Medicaid in Pennsylvania considers retirement accounts of any kind as countable assets toward a person's eligibility. Medicaid expects applicants to use their retirement funds to pay for their care costs, regardless of any penalties they may incur from withdrawing early. However, a married applicant's community spouse may retain their retirement account (like an IRA or 401(k)) without impacting their partner's eligibility.
Income Requirements & Limits
In addition to assets, Medicaid considers a person's monthly income when they evaluate their eligibility to receive benefits. Similarly to assets, some sources of income are exempt from Medicaid's consideration, and others count toward a person's income limits. While assets are jointly considered when a person applies for Medicaid, a community spouse's income is evaluated individually from the applicant. Unless a community spouse has inordinate monthly income, their funds should have minimal impact on their partner's eligibility.
When Medicaid calculates an applicant's income, they use their Modified Adjusted Gross Income (MAGI). The MAGI takes multiple sources of income into consideration to create a more accurate depiction of a person's financial resources. The equation takes a person's adjusted gross income, as determined by the IRS, their foreign income, and deductions from their IRA account into consideration to determine their MAGI.
Typically, a person's MAGI must fall within 300 percent of the Federal SSI Benefit Rate for them to qualify for Medicaid. Individuals can qualify for Medicaid if they fall outside of this limit, but they are subject to different criteria than those who meet this requirement. In 2018, the FBR was $750 per month, meaning the income limit for seniors applying to Non-Money Payment (NMP) Medicaid in Pennsylvania is $2,250.
Those who don't qualify for NMP Medicaid coverage may still qualify benefits, if their medical bills are substantial. Pennsylvania participates in the Medically Needy program, bringing long-term care coverage to individuals who may not otherwise qualify. The Medically Needy program exists for middle-income seniors who don't financially qualify for Medicaid receive benefits for long-term care, if their medical bills are so extensive they cannot pay for them privately.
To qualify for Pennsylvania's Medically Needy Only (MNO) program, a single beneficiary must not retain more than $425 of their income after they've "spent down" on medical care. For example, a person applying for MNO makes $4,000. Their care costs are $5000 per month. To qualify for MNO, the person must put $3,575 toward their care each month before Medicaid will pay the remainder of their care costs. Couples may retain up to $442 before Medicaid will step in. Additionally, an individual may not retain more than $2,400 in assets ($3,000 for married couples) if they want to qualify for the MNO program.
Similarly to the CSRA, there is an income minimum for community spouses to protect them against poverty, known as the Minimum Monthly Needs Allowance (MMNA). Community spouses in Pennsylvania should retain a minimum of $2,030 to meet Medicaid's requirements. The institutionalized spouse my transfer some of their income to the community spouse to help them meet the MMNA without facing a penalty from Medicaid.
The community spouse's income is exempt from Medicaid's consideration up to $3,090 per month. If an applicant's spouse makes more than $3,090 per month, the additional income must pay for the institutionalized spouse's care, or they may not qualify for benefits.
Planning for Medicaid in Pennsylvania
Due to Medicaid's strict financial requirements, some seniors attempt to liquidate their resources to family and friends prior to applying for benefits. By giving their resources to spouses, children, siblings, and close friends, some seniors intend to keep their assets close without disqualifying themselves from Medicaid coverage. These voluntary transfers are known as "gifts," and they can result in negative consequences if they aren't planned accordingly.
By establishing a plan before applying to Medicaid, a person can avoid penalties and increase their eligibility to receive benefits. Seniors can use certain legal techniques to transfer their resources without breaking any guidelines. Caregiver agreements are among the most common ways seniors transfer their assets penalty-free.
A Medicaid applicant is not permitted to issue a voluntary funds transfer during the five years prior to applying. However, they may do so if they are paying someone (like a family member or close friend) for caregiver services. A caregiver agreement allows the Medicaid applicant to transfer their funds to their caregiver to pay them for their services, regardless of the person's relationship to the Medicaid applicant. Medicaid will not consider any funds transferred under a caregiver agreement as gifts, provided they meet the applicable requirements.
For a caregiver agreement to be legitimate, it must be in writing and both parties must sign it. A caregiver agreement cannot apply to funds previously transferred; it may only apply to future funds transfers which have not occurred at the time of filing the agreement. Additionally, the transfer amount must be reasonable for the service being provided. For example, a person may not transfer $1,000 to their daughter for her to do basic housekeeping.
Lady Bird Deeds are another common way seniors protect their assets when they apply to Medicaid. If a homeowner applies to receive benefits for long-term care, Medicaid may place a lien on their property to collect on a portion of its value. When the home is sold or transferred, Medicaid will take their part of the home's value.
A Lady Bird Deed allows a person to transfer their home to someone else without probate. By transferring a property using a Lady Bird Deed, Medicaid may not collect on their lien, and the homeowner can retain its value.
Medicaid Penalties in Pennsylvania
A person is not permitted to gift any of their assets to another individual without compensation within five years of applying to Medicaid. If they do, Medicaid takes the gift (of any value) into consideration, and assumes the applicant issued the transfer to reduce their assets within the financial requirements.
For every gift Medicaid discovers during the five years prior to when a person's submits their benefits application (known as a look-back period), they will assign a penalty period. The penalty period is created using the average monthly nursing home cost to determine how long Medicaid will wait before they allow a person to receive benefits. In Pennsylvania, the penalty period is determined by calculating the total uncompensated value of the gifts and dividing it by the average nursing home cost. At the end of the penalty period, Medicaid may offer benefits to the applicant.
Long-Term Care Partnership Program
A small percentage of seniors buy long-term care insurance programs at an early age to plan for their retirement. To encourage more individuals to purchase long-term care insurance programs, many states participate in the Long-Term Care Partnership Program (LTCC). Pennsylvania is among the states who participate in LTCC.
The LTCC works by offering "dollar-for-dollar" assistance to seniors with long-term care insurance. For every dollar a person's insurance policy pays toward their long-term care costs, Medicaid will match in exemptions for the person's resources. For example, if a person's Partnership Qualified (PQ) long-term care insurance pays for $25,000 of care, Medicaid will allow the same person to retain an additional $25,000 in resources without impacting their asset or income limit, making benefits more accessible to seniors who plan ahead.
How Does Medicaid Work With Medicare in Pennsylvania?
It's possible for a person to enroll in a Medicare insurance plan and receive benefits through Medicaid. A person who qualifies for both programs is considered to be "dual eligible." When a person is dual eligible, Medicaid serves as a secondary payer, and Medicare is primarily responsible for the person's long-term care costs. Only once Medicare has paid for all it can will Medicaid step in.
Many individuals use dual eligibility to reduce the costs of Medicare. Co-payments, deductibles, and month premiums are all fees Medicaid may cover. Medicaid may also pay for additional services Medicare does not cover, to provide individuals with more comprehensive health coverage.
How to Apply to Medicaid in Pennsylvania
Residents of Pennsylvania can apply to Medicaid over the phone, in-person, with a paper application, or online.
Phone applicants may call the Consumer Service Center for Health Care Coverage at 1-866-550-4355. They may also apply by visiting their local County Assistance Office, which can be located using the chart available at this website.
Those who prefer to mail a paper application may do so by locating the application online, printing it off, filling it out, and sending it to their local County Assistance Office. Alternatively, applicants may fill out the form online using the COMPASS portal, where they may also review a submitted application or renew benefits.