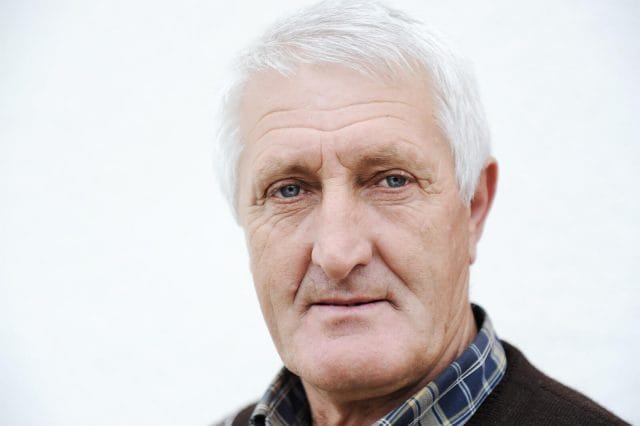 Alzheimer's disease is the most common form of dementia in the U.S., affecting more than six million people, and more than 11 million family members care for someone with dementia. There may come a time when a person with dementia or Alzheimer's disease needs more care than can be provided at home. But, it can be difficult to know when it's time to move to a facility that provides memory care. Here, we discuss some signs that it might be time for memory care.
What is memory care?
Memory care is a specialized type of long-term senior care that focuses on helping people with memory issues live safely, comfortably, and happily. Extra safety features in facilities that provide memory care help prevent residents from wandering. Appropriate activity programs in these facilities help residents get the mental stimulation and socialization they need. Many senior living facilities, like assisted living, nursing homes, and continuing care retirement communities, have memory care programs. Stand-alone memory care facilities also exist, which house only residents with memory issues. 
How can you tell it's time for memory care?
People with dementia can get memory care services in their homes or senior living communities if they show behaviors that limit their ability to carry out daily tasks safely. With memory care, people can get specialized assistance from staff trained to work with people with dementia. If you or a loved one displays some of these behaviors, it could be time to talk with the person's health care provider and get memory care. Below are some indicators to look for in your loved one.
Behavioral changes
As dementia progresses, people's behaviors increasingly change. For example, people often show signs of sundowning. This is a state of confusion that occurs in the late afternoon and lasts into the night. If this confusion causes them to act in ways that can threaten their safety, it may be time to consider memory care. They may also become irritable, restless, or aggressive. 
Hygiene and continence issues
Over time, continence and hygiene become more challenging for people with dementia. They may forget to perform activities of daily living, like bathing, grooming, and changing their clothes. Or they may become resistant to doing these tasks. Toileting and using the bathroom in a hygienic manner can also become more difficult for the person. It can be challenging for a family caregiver to help a person with these time-consuming and personal tasks.
Depression and isolation
Loneliness and isolation may affect the health of your loved one, making them more likely to have depressive episodes and anxiety. Some may also become quiet, reserved, and socially withdrawn. As these behaviors worsen over time, it can be hard for a family caregiver to know how to help their family member. However, socializing remains important as dementia worsens. Most memory facilities have activity directors who plan social events to fit the needs of their residents. Staff members are also trained in patient cognitive behavioral techniques that help the residents socialize as much as possible.
Mental confusion that poses a safety threat
A person with dementia is more likely to get lost or confused, leading to dangerous accidents. As your loved one's dementia worsens, they may start showing behaviors such as delusions and hallucinations. When a loved one sees and feels things that aren't real, guiding them through daily life at home can be difficult.
Wandering and falls
It's challenging to keep a safe environment at home for a loved one who wanders frequently. The risks of wandering unattended are dangerous, as the person can get hurt or lost. Memory care may be important if wandering becomes difficult to avoid or control. Memory care facilities have built-in safety features, like secured exits and continuous-loop hallways. These features help protect residents with dementia.
Refusal of care
A devastating aspect of dementia is that a person with dementia may forget who their loved ones or caregivers are as their dementia worsens. They may also show symptoms of paranoia and refuse your attempts to care for them. These situations can be difficult for a caregiver to manage at home. In a senior living community with memory care or a stand-alone memory care facility, staff members learn patient care methods to work with the resident to provide proper care.
What is a memory care facility?
Memory care centers offer the same basic care services as assisted living facilities and nursing homes, like providing meals, housekeeping, activities, and assistance with activities of daily living, like bathing, feeding, and toileting. But, there is a stronger focus on meeting the unique challenges of dementia symptoms. The facilities have safety features, specialized staff, and appropriate activities for people with different stages of dementia.