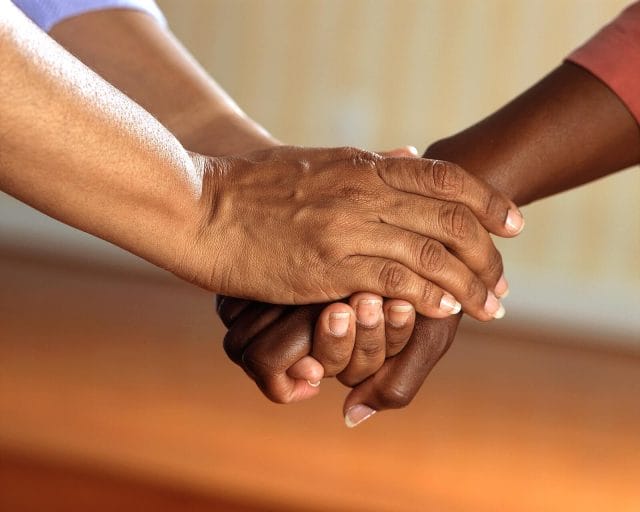 The stress and emotions of navigating care at the end of life are increased by the various care options. Even within the field the terms hospice, palliative care, and end-of-life care are sometimes used interchangeably. With several similarities, it can be difficult to understand the difference and what support each can provide.
Understanding the types of care
There are similarities among end-of-life, hospice, and palliative care. Many of their differences are related to the overall goals for each type of care.
End-of-life care
End-of-life care refers to any care a person receives in the final stages of their life, when death is anticipated. Individuals can get end-of-life care at home or within residential care. Oftentimes, hospice or palliative care programs or death doulas provide end-of-life care by coordinating services right before death and immediately after.
End-of-life care should encompass and reflect what is important to the individual. While not easy, having open conversations about what your loved one envisions for their last moments is key to respecting their wishes.
Questions to guide your conversation about end-of-life care can include
How important is dying at home?
Who would you like to be around you?
What kind of life preserving measures would you like?
Are there any religious practices that should be taken into consideration? (This may change as someone's time draws near.)
Palliative care
Palliative care refers to a formal model of care for people with a serious but not necessarily terminal illness, which can be provided along with life sustaining treatments and cures.
The patient's comfort is the focus of palliative care. This kind of care supports managing symptoms and navigating care decisions, especially during complex, serious illnesses. Palliative care is often a precursor to hospice.
In addition to getting physician's care, this kind of care offers additional support. People receiving palliative care often talk with social workers, who help the patient understand their care and treatment options. Social workers can often facilitate conversations with the end-of-life questions mentioned above. A palliative care team can help your loved one understand their quality of life and care options.
Hospice care
Hospice care is a robust care program for people with a terminal illness and at the end stage of life. This kind of care does not seek to cure current and future medical concerns. When a person enters a hospice program, many medications are eliminated. If a new medical issue arises, it is generally not treated, and the patient is not brought to the hospital. Instead, the symptoms are managed through pharmaceutical and other therapies.
In addition to a physician, hospice care provides nursing care, home health aides for personal care assistance, and social workers. Hospice care recipients also generally receive visits from volunteers and chaplain support, if desired. Some hospice agencies may also provide music therapists and animal therapists. The hospice agency manages and provides the person's medications.
While hospice care is provided by a team of professionals, family members also participate. They may assist in providing care to their loved one and receive education and grief counseling from the hospice team.
A doctor must prescribe hospice care, and there are certain criteria that an individual must meet to be eligible. This is because hospice care is covered by most private insurance and Medicare. A primary requirement is that the person has less than six months to live; however, there are situations where people continue on hospice for much longer than that time.
Making the decision to get hospice care can be emotional for both the patient and the family, so it's important to have open conversations between family members and the potential care team. If possible, discussing values ahead of time can make this conversation easier.
Hospice and palliative care similarities
There is an overlap between the goals of palliative and hospice care. Both seek to prioritize the comfort of the patient in a holistic way.
Palliative and hospice care can be provided in many settings, depending on the preferences and physical needs of the patient. People can receive care at home, in senior living residences and nursing homes. A senior living residence or nursing home may have a particular hospice or palliative care agency they partner with to provide cohesive care to their residents.
Hospice and palliative care differences
There are a few key differences between palliative and hospice care, though they are both forms of end-of-life care. First, palliative care may occur with or without curative treatments. The patient may also be seeking comfort and treatment of their illness. In contrast, hospice care does not provide curative or life sustaining treatments. A patient receiving hospice care does not seek to treat or cure their terminal illness but rather maximize comfort before death.
To receive hospice care, two physicains must confirm that the patient has less than six months to live. This is not a requirement to receive palliative care. A patient and their doctor can decide to implement palliative care.
Another key difference is how the two types of care are paid for. Medicare offers a hospice benefit package covering most hospice care costs. People with Medicare Advantage plans can also access the hospice benefit. Medicaid, in most states, offers a similar benefit. In contrast, palliative care coverage varies and is not part of a packaged Medicare benefit. Private pay is an option for both kinds of care, however.
Why explore end-of-life care options?
Determining whether your loved one would benefit from palliative care or hospice care is a combination of your loved one's preferences and consultation with their medical team. If you have a trusted relationship with your loved one's medical team, they may be able to assist you in talking with your loved one about their values and preferences.
Care programs such as palliative and hospice care can often bring additional support to the patient and the family. Especially because palliative and hospice care can be covered by insurance, they can open up doors to additional support that may otherwise have been inaccessible.
Most especially, palliative and hospice care options provide necessary physical and emotional support to individuals and their families through difficult times.