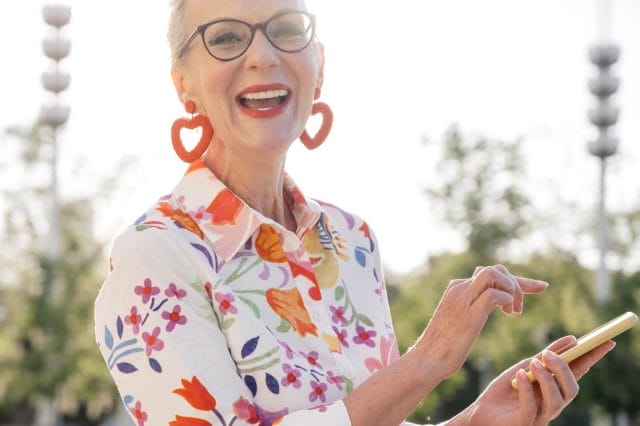 Mental health awareness has increased over the years, normalizing discussion of depression, anxiety, and other common mental health issues. Narratives have become more easily accessible through social media platforms and the inclusion of mental health topics in television and movies. Though it's more common to have exposure to childhood, adolescent, and adult mental health issues, the older adult population also faces unique challenges that make it vulnerable to the same issues.
Here, we explore common senior mental health issues that may be present in residents of senior living communities and the strategies and interventions that communities implement to meet their residents' mental health needs.
Common mental health issues among older adults
A few mental health issues are more prevalent as we get older, according to a May 2022 study, such as anxiety, depression, symptoms of psychosis, and suicidal ideation. Researchers said that "these mental health issues affect one's ability to manage physical illnesses, self-care, and daily activities."
Though some older adults may be predisposed to develop these issues or have dealt with them earlier in life, the changes we experience as we age can also contribute to these and other mental health issues.
Dr. Sandi Petersen, Senior VP of Health and Wellness at Pegasus Senior Living, shared that "seniors often experience certain life changes that impact their mental health, such as coping with a serious illness, moving from a home of many years, losing their independence, or losing a loved one."
The move into senior living may be emotionally charged, especially when compounded loss triggers relocation. When these feelings persist, they can lead to mental illnesses such as depression and anxiety. Additionally, some older adults experience the onset of cognitive decline resulting in memory loss (dementia)," Dr. Petersen said.
Challenges communities face in supporting resident mental health
In addition to providing for their residents' physical care needs and assisting with managing their medical conditions, senior living communities also attend to their residents' emotional wellness. This effort does not come without challenges, but communities implement initiatives to overcome them. Below are some considerations that senior living communities have when addressing the mental health needs of their residents.
Multiple interests and personalities can be hard to accommodate. To support residents' mental wellness, many senior living communities provide recreational programming by filling daily calendars with activities and events. But for introverted residents or those who prefer to spend time independently, this effort might not meet their needs. Pressure to constantly participate can trigger anxiety in the residents or not meet their interests.
Undiagnosed mental health issues. Dr. Petersen stresses that research shows "as many as 60% of seniors residing in senior living venues may suffer from untreated depression; this is a large number, but when one considers the fact that seniors often undergo many major life changes as they age — loss of home, loss of a spouse, separation from family, and exacerbation of chronic illness — it becomes easier to understand."
Staffing and caregiver shortages. Conversely, caregiver recruitment and retention have been a challenge in recent years. Many clinicians are burnt out, some even leaving health care for less stressful positions.
How communities support residents' mental health
There is no one-size-fits-all solution to address mental health concerns for older adults. Despite senior living communities' challenges in supporting their residents, many implement various strategies to address mental health and general resident wellness.
Unique and varied community programming
Dr. Petersen shares a few types of programs common to senior living communities. Activity directors of individual communities can learn about their residents and cater activities to their interests, such as
Group activities and exercises.
Memory games and intentional programming that engage the brain.
Opportunities for socialization (especially during meals and scheduled activities).
Clubs specific to resident interests, like gardening clubs or book clubs.
Bringing therapy animals to the community to visit interested residents.
Pleasant and inviting buildings and grounds
Rockhill Manor, an assisted living community in Missouri, is one example of a senior living campus that has intentionally built mental health treatment into its building. The community features green and blue spaces to facilitate calmness and healing within the community, including a magnolia tree, shrubbery, flowers, and a spacious sunroom.
Another example of that of The Lighthouse in Kansas. The campus is on a farm, a common and familiar home setting for many residents. In addition to common assisted living amenities, the community includes farming, reminiscence therapy, pet therapy, and aromatherapy. Their care connects all residents back to agriculture and nature.
Existing research has shared the multiple benefits of care farming, including social connectedness, personal development, physical activity, and exposure to nature.
Addressing mental health isn't just programmatic, especially as one's environment is crucial to their progress. Studies involving multiple countries found that including green space is "associated with a lower likelihood of using medication for depression."
Mental health services within communities
Senior living communities don't stop after creating a welcoming environment and activities of interest. Across the country, assisted living communities offer mental health services. According to the American Health Care Association and National Center for Assisted Living, more than half of assisted living communities nationwide (55%) offer mental health counseling, and 81.9% of communities conduct depression screenings with their residents.
A December 2022 study published in the Journal of Post-Acute and Long-Term Care Medicine highlighted the importance of screening for and treating depression, as it may contribute to slowing the process of functional decline among older adults.
The need to support older adults' mental health
Though mental health awareness has increased over the years, the older adult community continues to be an age group needing support.
Age-related issues, such as increased exposure to loss of friends and family, chronic illness, and coming to terms with mortality, can all bring mental health issues to the surface. Dr. Petersen stated, "at least 20% of adults age 60 and older suffer from a mental or neurological disorder (excluding headache disorders)." Addressing mental health should be among the top priorities with the increased amount of time spent alone as we age.
Yale and Miami University researchers found that "older individuals with more positive self-perceptions of aging … lived 7.5 years longer than those with less positive self-perceptions of aging." The research also found that loneliness tends to correlate with depression and can be a predictor of survival.
Older adults also cope with stereotypical views of the aging process. Ageism reflects prejudice or discrimination against a person based on their age, and feeling the effects of this can contribute to poor mental and emotional health. For example, the term "Silver Tsunami" has been used to describe the increase in the aging population and strikes some as ageist.
Addressing mental health issues in older adults is important because it can support an age group that has and continues to contribute to society. Dr. Petersen also shared that "addressing these problems and treating often overlooked mental health conditions results in decreased emotional suffering, improved physical health, decrease in disability, and a better quality of life for older adults and their families."