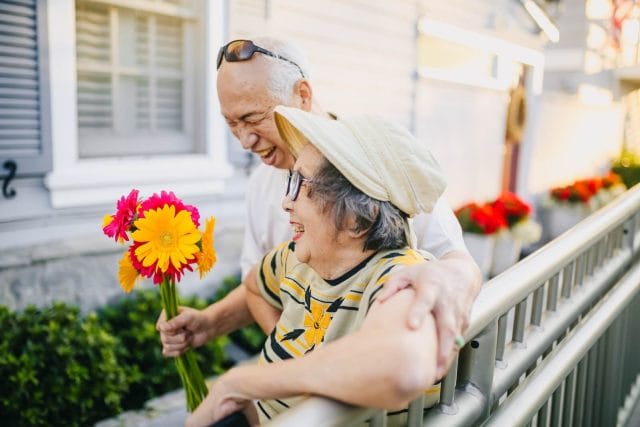 You or your older adult loved one may find that living at home has become more challenging, but you aren't sure if it could be time to move to an assisted living community. Senior living communities help older adults meet their evolving needs as they age and can support them in living happily and safely. Knowing when "it's time" to consider senior living communities isn't always so obvious. Here, we explain some signs that moving to an assisted living community could help you or your loved one have a higher quality of life, comfort, and safety.
How assisted living provides independence and support
Many types of senior living options exist to meet different levels of needs, and assisted living communities are popular choices for many older adults. Assisted living is designed for older adults who want to live as independently as possible while getting assistance with certain aspects of daily life. These communities are regulated by the state in which they operate and must adhere to many requirements regarding staffing, the services they provide, and others to ensure they're meeting their residents' needs. The array of professionals and staff members at assisted living communities are employed to support residents when they need it and provide independence when they don't.
Signs that assisted living might be for you
If you notice any of the signs we list below, becoming an assisted living community resident may help you or your loved one have peace of mind that life can be safe, enjoyable, and comfortable.
You need help managing medications
As adult age, their evolving physical health often requires medication to manage medical conditions. States require assisted living communities to comply with medication assistance regulations, such as reminding residents to take medication, providing assistance with it, or administering it to them. Each state has its own specifications, so the exact services vary; however, licensed professionals and other staff are employed to provide these varying levels of medication support.
If you or your loved one experiences confusion around taking medication at the correct times, sometimes miss taking them altogether, or have trouble managing when to pick up prescription refills, it's helpful to know that assisted living communities can simplify medication management.
You feel uneasy about doing personal care tasks alone
Activities of daily living (ADLs) are fundamental to daily life. These tasks include bathing, dressing, toileting, transferring (getting out of bed, for example), ambulating (moving around), and feeding. Performing ADLs can become more of a challenge due to decreased mobility, chronic pain, medical conditions, or other age-related issues. Almost all states require assisted living communities to assist residents with ADLs to meet this daily challenge.
If you or your loved one needs help with some ADLs, assisted living staff can help you complete these daily tasks. This is a common type of help assisted living residents to need: Nationally, 62.4% of residents need help bathing, 52.2% need help walking, and 45.6% need help getting dressed.
Doing household chores has become unsafe or unmanageable
Grocery shopping, cooking, laundry, and transportation are responsibilities that people living at home must do regularly. These are instrumental activities of daily living (IADLs), and though they aren't critical to survival like ADLs, they are important to help maintain a person's quality of life. Getting older also makes IADLs a challenge. Much like age-related issues make ADLs more difficult with time, they also impact a person's ability to drive to the grocery store, lift bags of groceries in and out of the car, cook, or carry loads of laundry safely and effectively.
Assisted living communities commonly help residents with most or all IADLs. Common services within a community include laundry service, housekeeping, and most states require communities to provide residents with meals or snacks. If you or a loved one finds these chores difficult or no longer possible to do safely (or simply don't enjoy doing them any longer), an assisted living community's services could likely meet those needs.
You feel lonely or have little socialization
Loneliness can impact a person's emotional health. Depression and anxiety are two common mental health issues among older adults, and living alone with little socialization can contribute to depressive feelings. Assisted living communities can benefit those needing more company or easy access to activities, socialization, and supportive services.
Many assisted living communities offer a variety of activities and amenities, such as game rooms, libraries, gardens, bingo, and cooking classes. In addition to activities that can foster friendships among residents, many assisted living communities also offer services to monitor and maintain emotional wellness. Across the U.S., 55.0% of communities offer mental health counseling, and 51.1% offer social work services.
Remembering things is becoming more difficult
With age comes some decline in cognition in memory, but sometimes forgetfulness gets in the way of safe daily living. If you find that you're missing doctor appointments or planned activities with friends or family, you might benefit from added support that assisted living provides. Many assisted living communities arrange residents' transportation to and from doctor appointments, for example.
Though some changes in cognition are natural with age, certain memory loss or cognitive decline may indicate underlying issues. Developing dementia or Alzheimer's disease is not a natural part of aging, although it is becoming increasingly common among older adults in the United States. Many assisted living communities have residents living with Alzheimer's or dementia and provide the necessary support to ensure they live safely and comfortably with appropriate social programming.
You want to simplify your finances
Paying bills on time and managing the household budget can become more difficult with age. When a person moves to assisted living from their home with separate bills for all utilities, mortgage or rent, television subscription services, grocery bills, and other bills, many are combined into one payment to the community. Depending on your needs and the community's services, you may incur additional bills to third-party care providers you hire; however, minimizing the number of bills you need to pay each month creates a simpler way of life for assisted living residents.
The bottom line
If you or your loved one experience some of these signs, it might be time to consider all the supports and benefits that assisted living communities offer older adults.
Living in an assisted living community is helpful for older individuals who want to downsize and socialize and those who may need more medical assistance. While the staff is available for your needs 24/7, they will only cater to your level of care to keep you as independent as possible. These communities advocate for your physical, mental, and emotional well-being.