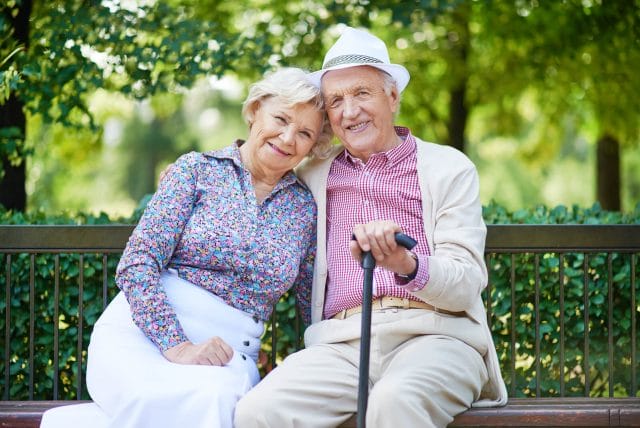 Your loved one has decided to move to an assisted living community, and their move-in date is set. While moving to the right senior living community can certainly be the best decision, the transition can be stressful for everyone. Helping your loved one transition to assisted living means being equal parts encouraging, educational, and flexible. We've pulled together a few of our favorite tips for easing the transition to assisted living.
Point out the positives
Helping your loved one transition to assisted living starts long before move-in day. You can help calm their nerves by discussing the upcoming transition with optimism. Discuss the benefits of moving to their new community as you see them come to life. For example, while helping with laundry day, you might say, "Mom, won't it be nice not to worry about doing all this laundry once you move to your new community? They are there to help you out, and you'll get so much of this time back."
Begin to live the assisted living lifestyle
You might consider having your loved one go to their new community a few times before they move there. Work with the community team to schedule a few times when your loved one can go for a meal or attend an event. This will give them time to familiarize themselves with the community's layout and routine and meet friendly neighbors before moving in.
Validate emotions
The packing process can be an emotional one. You might find your loved one is excited to embark on their new assisted living adventure, but they also might feel anxious about moving somewhere new or meeting new friends. They might even feel sad about their need for assistance or extra support.
When your loved one brings up their feelings, even if they are uncomfortable for you to sit with, be sure to listen. Resist the urge to fix it or make the feelings pass. Instead, listen to what they are saying and validate their feelings. Or, if the issue has a solution, see if you can help facilitate. For example, your parent may need help with bathing, dressing, or other activities of daily living. Getting help from someone they don't know could make them nervous. You can say, "Dad, I can tell you are worried about having female caregivers help you out with your shower. I can understand how that might feel awkward. Maybe we can work with the community to see if you can be sure to get to know all the caregivers before they help you out."
Make moving day a success
Moving day is exciting but can also be stressful. You can set your loved one up for a successful transition by helping ensure that moving day is as seamless as possible. Work with the new community to determine when movers can begin moving into the apartment and when your loved one should be there.
The new community will also let you know what move-in day can look like for residents and what to expect. For instance, some communities encourage new residents to eat a meal with a management team member on the first day, while others will have another resident tour your loved one around the community.
Encourage participation
Most assisted living communities have robust new resident programs designed to smooth the transition of moving in. In addition to special meals with management or another resident offering a tour, some communities have Resident Ambassador programs that go even further to help a new resident feel at home. New residents might receive a plant or special gift delivered to their apartment as a welcome from the community or a group of residents offering them a seat at meals for the first week or so. New Resident Socials are also common, occurring each month when residents gather to toast any new residents and get to know them.
Encourage your loved one to participate in these welcoming events as much as possible. It will help them meet new friends, familiarize themselves with the community, and feel comfortable in their new home.
Check in
The first few weeks and months of moving to an assisted living community can feel overwhelming for some new residents. One good way to support your loved one during this time is to check in with them a few times each week. You can ask about how they are feeling and how things are going, but be sure to leave the conversation with a few action items both of you can follow up on.
Always try to have your loved one say one event they will attend in the next few days. You can help by getting a copy of the community's event calendar. Go over it with your loved one to ensure they know where and when the event is taking place. Then, follow up to see how it went.
Communicate with community staff
Even the smoothest transitions can include worries or hiccups. If your loved one feels stressed or unwelcome, they might immediately request that you pick them up or state they want to go home. This is certainly difficult for family members to hear, and it is also a way to know that the senior is having a hard time.
If your loved one expresses those "I want to come back home" feelings, ensure you communicate that to the community team. Assisted living professionals have years of experience and can adjust their interventions and approaches if they know a new resident is struggling. Your input is valuable, especially since some residents won't express those concerns to team members they don't know well yet.
Get the family involved
The assisted living community is your loved one's new home, and you want to be sure you and the rest of the family treat it as such. Take advantage of planned family events, and see if your loved one wants to host a family get-together in their apartment or one of the community's shared spaces. Encourage neighbors and friends to stop by for coffee or to participate in events as they are visiting.
Your loved one will not only enjoy the company, but they will also be able to show off their apartment and new home. This can help them feel pride in their community, which will help it feel like home.
Be patient
Perhaps the best tip for helping a loved one transition to assisted living is to be patient. A transition takes time. Validate feelings, encourage involvement in community life, and stay in communication with community staff. Slowly but surely, your loved one will begin to make their life and home in their new community.