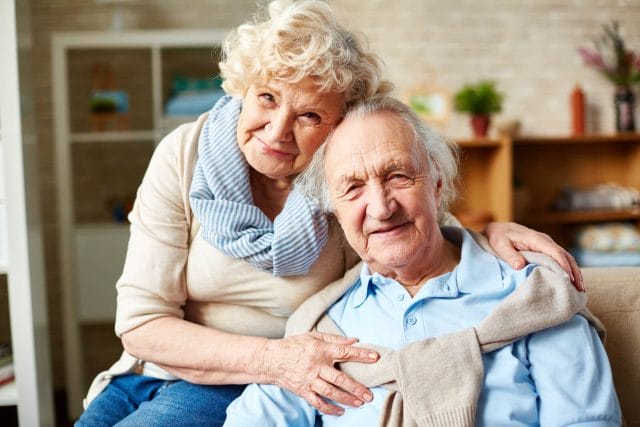 As one gets older, it can be difficult to face the challenges that come with it. According to the Congressional Budget Office, research estimates show that "more than two-thirds of 65-year-olds will need assistance to deal with a loss in functioning at some point during their remaining years of life". In addition, the strain of paying for older adult care options and long-term care services can further burden older adults at a time when they are already vulnerable due to failing health. Finding the right care options can seem overwhelming, given the financial implications and the number of different types of care. By the end of this article, you'll have a much better understanding of the types of care options available to you and which are most appropriate for your or your loved one's situation.
As a family member or friend, one of the most important things you can do when helping a loved one identify what types of elder care options would best meet their current needs is to also consider and discuss with them what their future care needs might be and how these might be paid for.
Senior Citizens: Where Do I Start?
Health challenges are often an inevitable part of aging. Eventually, independent senior living gives way to the need for some assistance with activities of daily living (ADLs). The amount of assistance required can vary greatly from person to person, depending on one's unique healthcare needs. The questions that arise at some point include:
What does your loved one need help with right now?
What kind of help will they need going forward?
Which senior care options will provide this care?
Will there be a cost for this help?
If there is a cost, how will this be paid for?
In addition to physical care needs, your loved one may also need assistance with transportation, home modifications to accommodate physical challenges, laundry, housekeeping, running errands, and paying bills.
A good place to start in determining what senior care service would best meet your loved one's needs begins with the question, "What is your loved one's overall health like right now?" If they are generally healthy and have been functioning independently, however, they are beginning to experience some health challenges or physical deterioration that requires assistance, this help may often be provided in their own home through a variety of supports and non-medical home care services.
If, on the other hand, your loved one has not been healthy for quite a while and/or they have more than one health condition that is difficult for them to manage at home, identifying what their care needs are can be much more difficult. However, this guide will help you with these decisions.
Because it can be difficult to identify exactly what your loved one is needing help with, it is helpful to look at some common problems that occur for older adults that result in them needing help with care. Armed with this knowledge, you can begin to pursue the appropriate services to ensure your loved one's needs are met while taking into consideration the problems that caused these needs to arise in the first place.
Legal Considerations
Sometimes a loved one's medical condition or injury results in them becoming mentally incompetent, unable to care for themselves, and unable to make safe rational decisions. When this happens, it may be necessary to seek legal advice about what options are available to protect your loved one, both personally and financially, if they do not have plans in place like this already.
Cognitive Impairment
According to the Alzheimer's Association, 1 in 3 elderly people will die with a diagnosis of Alzheimer's or another form of dementia. One of the most common reasons that an individual may require memory care assistance and help with care is that they have some type of cognitive impairment, which is most commonly diagnosed as Alzheimer's disease or some other form of dementia.
Cognitive impairment and memory problems can result in an individual potentially wandering off and becoming lost or wandering into unsafe areas such as construction sites and traffic. This causes a great deal of distress for spouses/partners as well as family members and friends.
Alzheimer's disease and other dementias are chronic progressive diseases that lead to increased physical and mental impairment over time. This means that in addition to wandering and becoming lost or hurt, an individual may also start to become incontinent of urine and stool, although they often are not aware of this or they may try to go to the bathroom in a potted plant in the house or a sink for example.
As bizarre as this behaviour may sound, such behaviour is not uncommon in individuals who have significant cognitive impairment, although they may still be able to walk and talk, albeit incoherently, much of the time. Understandably, it is difficult to continue to care for a loved one at home if there is a significant risk that they will wander away and get lost or hurt or if it becomes impossible to manage their unpredictable behaviors.
Falls And Mobility Problems
If your loved one is experiencing falls or having difficulty with mobility at home or in the community, they may need help as well. It is recommended that they be assessed by a healthcare professional who can help determine some of the reasons why they might be falling. There are many reasons why the elderly are prone to falls, including hearing and inner ear problems, vision problems, foot and ankle problems, improper footwear, and items in their home environment, such as loose area rugs that can be easily slipped or tripped on.
Besides some superficial bruises and scrapes, it is possible for the elderly to sustain serious head injuries and fractures, including hip fractures which they may not recover from. Having your loved one assessed to identify what problems may be contributing to their falls and addressing these when possible may help reduce the incidence and severity of falls they are experiencing.
In addition, various home modifications and non-medical care may also be necessary to reduce trips and falls at home. However, the time may come when you and your loved one decide that it is time for them to move into a long-term care facility so they can be assisted with their mobility to help keep them safe.
Acute vs. Chronic Conditions
Understanding the difference between acute vs. chronic conditions is another important step in determining what type of care your loved one needs.
Acute conditions usually occur without much warning and have a short duration. Some acute conditions have a predictable course, and often an individual is able to improve significantly with active treatment and proper management of their condition.
Other acute conditions, such as newly diagnosed cancer, can have a very uncertain course of development and an individual's health outcome may be unclear. In this situation, care needs may be very hard to anticipate day-to-day, much less a week or month from now. Examples of some other acute conditions which may result in an individual requiring short-term care include:
Pneumonia
Unstable blood sugar levels due to diabetes
A recent fall resulting in injuries, including fractures
A recent stroke resulting in partial paralysis and/or the inability to speak
Heart conditions such as unstable angina (chest pain)
Recent surgery
Chronic conditions usually develop slowly over a period of time. They are referred to as chronic because they do not usually improve significantly with active treatment, good medical management, or the passage of time. In fact, over time, many chronic conditions may get worse, resulting in an individual having difficulty remaining independent and caring for themselves, which results in them needing help with care. Examples of some common chronic conditions in the elderly that result in an individual requiring assistance with care include:
Of course, it is possible to have both acute and chronic conditions, which can increase the type of care that an individual requires. In this situation, an acute condition may improve, resulting in an individual no longer needing assistance with care. On the other hand, acute conditions tend to amplify healthcare issues arising from chronic conditions resulting in new, different, or increased care needs.
Once it has been determined that your loved one has an acute or chronic condition (or a combination of both), it can then be determined whether they need short-term (temporary) or long-term (ongoing) assistance with care.
Personal Support In Senior Care
After you determine that your loved one has an acute and/or chronic condition that requires them to have short-term or long-term help with their care, the next step is to identify what personal support your loved one has to help meet these needs. To determine what personal supports your loved one has, the following questions are helpful to ask:
Does your loved one have a spouse/partner? If so, are they able to help meet your loved one's care needs?
If your loved one does not have a spouse/partner or if their spouse/partner is unable to help care for your loved one, do they have family members or friends who would be willing and able to help them with their care needs?
Is your loved one willing to receive help from family or friends, or would they prefer to have their care needs to be met by someone they do not know?
Types Of Care Needs
Once you have determined that your loved one will require short or long-term assistance and you have determined what personal supports are available to help them meet their care needs, the next step is to identify what specifically your loved one requires help with. Identifying your loved one's specific needs will help you identify what senior care options might be a good fit, who might be able to help them, and what services or long-term care facilities provide this kind of help.
To begin this step, your loved one's personal and health care needs can be broken down into two broad categories, which include activities of daily living (ADLs) and medical care needs. In addition to these two broad categories of needs, the elderly often require assistance with transportation and making home modifications so they can function safely and independently at home as well.
Personal Care Needs And ADLs
Personal care needs are also called activities of daily living (ADLs) and include things such as dressing, bathing, eating, toileting, and mobility. Individuals requiring assistance with ADLs or personal care often require assistance with household duties as well, which include things like laundry, meal preparation, and house cleaning. Household chores and duties alone are classified as in-home senior care needs and are not covered by Medicare unless your loved one also has medical needs which require home health care.
Medical Care Needs
Medical care needs include a broad spectrum of nursing and medical care services that your loved one may need as a result of an acute or chronic condition. The services may be required on a short-term basis for a specific period of time, or they may be required on an ongoing basis for an indefinite period of time. As one might expect, an elderly individual with medical care needs often also has difficulty performing ADLs as well.
Medical care needs and assistance with ADLs can both be provided in a combination of locations that suit your loved one, including your loved one's own home, in a clinic, on an outpatient basis, or in a long-term care facility. This care is provided by a variety of professionals, including nurses, home health aides, and other healthcare professionals, as required.
Medicare provides coverage for home health care needs, including things such as medication administration (including injections), dressing changes and wound care, medical assessment such as blood glucose monitoring and insulin administration, as well as physical therapy, occupational therapy, and speech therapy.
Senior Care And Transportation Needs
Another common need elderly individuals have is that they require assistance with transportation. For example, an individual who once used the bus for transportation may now be too weak to stand and wait for the bus, or they may be unable to safely climb or descend the stairs on the bus any longer. However, this leaves them unable to get to medical appointments, shop for groceries, pay bills, do their banking, and pick up prescriptions. They may also be unable to maintain their social connections with others when they no longer have a means of transportation. To identify and locate transportation services for your loved one in their community, be sure to visit this link to the Eldercare Locator for transportation.
Home Modification Needs
Once a loved one has been affected by an acute or chronic health condition, they may suddenly find it difficult to live and function safely and comfortably within their own home. Often this is due to a loved one who begins to fall at home due to problems with mobility, or they may begin to have difficulty accessing parts of their house, such as an upper floor where their bedroom is, which requires them to climb stairs. Fortunately, with today's technology and modern, user-friendly inventions, there are many products on the market, such as electric chairs that maneuver up and down stairways which can be installed, thereby allowing a loved one to remain in their home longer.
Some important considerations regarding home improvements include whether or not your loved one's home is able to be modified based on its structural design and age and whether or not they own their own home or are renting. It may be necessary to speak to your loved one's property manager or landlord if they are renting to determine if any home modifications are permitted and, if so, what types of modifications are allowed, who would be required to make these modifications, and what the cost would be. Be sure to review the information here to see what financial help is available for home modifications as well as tips for hiring a contractor to complete the work.
Respite Care Needs
If your loved one is living at home and is being cared for by a spouse/partner or family member, respite care is a type of service that the caregiver may want to access at some point in their caregiving journey.
Respite care may be provided for just a few hours to give a caregiver the opportunity to run errands, attend appointments, or simply take a much-needed break from caregiving to attend to their own needs. Conversely, respite care may be provided for a number of days to allow a caregiver to take a longer break for a variety of reasons.
Respite care may be provided in your loved one's home, in your home if you are caregiving for them, or in a respite care facility. Respite care is a valuable service for your loved one and their caregiver because it ensures that your loved one's needs are being met and that their caregiver is able to take care of their own needs, which helps prevent caregiver stress and burnout. By accessing respite care when needed, your loved one may be able to remain in their own home longer.
Respite care costs are also covered under Medicare if an individual has opted to receive hospice care. To find respite services and supports in your local area, please see the information provided here.
Hospice Care Needs
Hospice care is a unique service that provides compassionate end-of-life care to individuals with a terminal illness or injury and their families. Hospice teams consist of a variety of professionals who specialize in end-of-life care needs, including physicians, nurses, social workers, chaplains and spiritual care workers. Like respite care, hospice care may be provided in your loved one's home or in a care facility, depending on where they live.
In order to qualify for the Medicare hospice benefit, two physicians need to determine that an individual has six months of life or less remaining as a result of a terminal condition. Although there is no limit to the number of days of hospice care that an individual may receive, any individual receiving hospice care will need to be re-assessed for eligibility on a regular basis in order to continue receiving this benefit.
It is also important to note that once an individual and their family choose to receive hospice care under Medicare, Medicare will no longer cover medical treatments that are aimed at a cure. Medicare will also not cover other medical care or hospice care that the individual's assigned hospice team has not prescribed.
If you think your loved one may require hospice care now or in the future, be sure to discuss this with their physician or current healthcare provider. If your loved one is currently receiving hospice care under Medicare and you would like your loved one to receive some other services, be sure to arrange this through their assigned hospice team, as often these services will be covered if the hospice team arranges for these services to be provided. Otherwise, your loved one may end up paying out-of-pocket for these services that might possibly be covered.
Living With Family Members
For a variety of reasons, the time may come when you and your loved one decide that it is best if your loved one moves in with you or another family member. Some reasons for this decision may include:
It is easier for you to help meet the care needs of your loved one in your own home.
Your loved one has been falling at home, and it is becoming unsafe for them to live alone.
Your loved one has memory problems, and they are beginning to wander or leave the stove on at home, making it unsafe for them to live alone.
Your loved one has become afraid to live alone.
Your loved one has lost their spouse who assisted with their care needs.
Your loved one lives too far away from family and friends who could assist them with care needs in their own home.
Having your loved one live with you can be a good option for both your loved one and your family. It is also important to know that a caregiver agreement may allow your loved one to pay you or other family members for the care you provide without your loved one being penalized while trying to qualify for Medicaid. If your loved one does qualify for Medicaid, several states will allow Medicaid to pay family members for the care they provide to their loved ones in their own homes.
Finally, it is possible for your loved one to share some of the housing costs if they live with you, thereby decreasing their income and/or assets which may help them qualify for Medicaid. Helping your loved one protect their financial assets and income while accessing other ways to pay for care is an important part of planning for their care needs now and in the future.
Types Of Senior Care Options
Once you and your loved one have determined that they require more care than can be provided in either their own home or your own home, it is time to consider other senior living accommodations that would best meet their needs. We will look at different senior care options beginning with facilities that provide the least amount of services and proceeding to types of facilities that provide highly skilled nursing care.
Assisted Living Facilities
In general, assisted living facilities provide room and board for individuals in their own small private unit and may offer some other services as well at an additional cost. These facilities do not usually provide nursing care although some are beginning to provide some nursing services such as medication administration.
These types of long-term care facilities are best suited for individuals who are still able to live quite independently, although they may need some assistance with ADLs and in-home senior care such as meal preparation, bathing, and dressing. Some assisted living facilities have staff who assist residents with ADLs, while other facilities require that home health care services come in to provide these services at an additional cost.
If you are considering an assisted living facility for your loved one, it is best to find out when you are touring and researching facilities what services they provide for the monthly fee that is charged and what services are available at an additional cost. If your loved one requires services that are not available in the facility, you will want to find out what the policy is about having other professionals come in and provide this care.
There are also assisted living facilities that provide a secure locked environment for individuals with cognitive impairment who tend to wander but are otherwise still able to live quite independently. These types of facilities ensure that individuals are safe and that someone is checking on these residents regularly.
It is also worth noting that there are assisted living facilities that are located within a building that includes a nursing home facility. These types of facilities are becoming increasingly popular because they allow the elderly to "age in place". This allows your loved one to simply move to a different location within the building if the time comes that they require nursing home care rather than relocating to a completely different facility.
Once you determine what your loved one's specific needs are and you think these could best be met in an assisted living facility, be sure to inquire if the assisted living facilities you are considering can meet these needs for your loved one now and in the future. For more detailed information about assisted living facilities and services in your loved one's area, please see the information provided here.
Residential Care Homes
Residential care homes (also called board and care homes) are another type of long-term care option for individuals who require care outside their homes. As the name implies, these are usually residential houses located within communities that have between 2 to 8 residents living in them at any given time. Individuals usually have their own bedrooms and share the remaining living accommodations in the house with the other residents and staff at the home.
These facilities are staffed 24 hours a day with a home health aide or other individuals who are responsible for assisting residents with ADLs, meal preparation, and medication administration. These types of facilities usually specialize in providing care to a specific group of individuals. For example, some residential care homes only provide care for residents with specific types of cognitive impairment, such as Alzheimer's disease and other dementias, while other facilities specialize in providing care to residents with Down's syndrome or other developmental impairments.
Residents may have access to a secured yard so they may sit outside and enjoy some fresh air while other homes ensure that residents who would like to take a daily walk outside are able to do so safely in the neighborhood while accompanied by a care aide.
The monthly fee for these homes includes room and board as well as 24-hour around-the-clock care with ADLs; however, other services such as transportation to and from medical appointments and personal care items such as incontinence products are usually additional expenses.
When considering this type of care facility for your loved one, you will want to look for a facility that provides care to residents with medical conditions similar to that of your loved one. It is also important to consider whether or not your loved one would be comfortable and enjoy living in close proximity to others. Finally, be sure to find out if services such as transportation to appointments are provided for residents and if so, at what cost.
Nursing Homes
If you and your loved one have determined that they require assistance with ADLs as well as nursing care for any acute or chronic health conditions, a nursing home may be the best option. These facilities assist residents with ADLs, and they employ nurses to provide nursing care such as medication administration (including injections), wound care and dressing changes, diabetic monitoring, physical assessment, tube feeds, etc.
Many nursing homes are also willing to sign agreements and collaborate with hospice teams which then allows hospice professionals to come into the nursing home and provide hospice care to individuals who are palliative and require end-of-life care such as complex pain management and emotional and spiritual care. For more detailed information about nursing homes and long-term care facilities and to find a nursing home where your loved one lives, please see the information provided here.
Skilled Nursing Facilities (SNFs)
If your loved one requires more complex nursing care or rehabilitative services, it is important to know that nursing homes do not usually provide these types of services. Highly skilled nursing care, such as care of tracheostomies or rehabilitative medical services, such as physical therapy, occupational therapy, and speech therapy for individuals who are recovering from a stroke or other injuries, occurs in skilled nursing facilities (SNFs).
There are distinct differences between a nursing home and an SNF, so be sure to see our overview of this important topic.
Some dual-care facilities do exist, which contain both nursing home beds and SNF beds which allow individuals to transition from highly skilled nursing care to nursing home care once they are no longer receiving active rehabilitation or highly skilled nursing care. Again, the care needs of your loved one, both now and in the near future, will determine if their needs would best be met in a nursing home, an SNF, or possibly a dual-care facility as described above. To help find and compare SNFs in your area, use the information and checklist provided here.
In summary, there are 3 steps to follow to identify what senior care service would best meet the needs of your loved one:
Identify if your loved one has an acute condition (short-term needs) or a chronic condition (ongoing needs), or both.
Identify what personal support your loved one has (make a list of names and contact numbers).
Select the type of care that best meets your loved one's needs from the list of senior care options discussed above.
How To Determine Senior Care Options FAQs
1. What is adult day care? Is it the same thing as respite care?
Adult day care is provided to individuals needing supervision and companionship during the day, which frees up caregivers to go to work, perform other tasks, or simply take a break from caregiving. Adult day care is provided in various adult day care centers and may include several different services and therapies. These services may be provided for the purposes of short-term respite care or they may be provided for an individual on an ongoing basis. For more information about adult day care services in your loved one's local area and ways to pay for this service, please see the information provided here.
2. It's looking like my mother will need to move into a nursing home soon because she's falling a lot at home, which worries us. Will we need to sell her house in order to pay for long-term care because she has a small pension income, but it won't cover her long-term care costs, she doesn't have any other assets, and she doesn't qualify for Medicaid?
No, your mother does not necessarily need to sell her home in order to pay for long-term care. There are legal ways in which she can structure her finances so that she does not need to sell her home, which will also help her become eligible for Medicaid. More information about how to do this is available here.
3. My elderly mom takes care of my dad, who has Alzheimer's disease and requires memory care at home, but he's getting to be too much for her to handle. We're trying to help her look at her options because she doesn't need long-term care yet, but he does. They don't have much money, but they do own their own home, so I don't think my dad will qualify for Medicaid. Will my mom have to move out of their house and sell it to pay for my dad's care?
Fortunately, Medicaid does have some rules which help protect spouses from excessive financial hardship when the other spouse has limited income and assets and requires long-term care. These rules vary by state, so it is strongly recommended that your mom speaks to a certified Medicaid expert who can help her and your dad, so both of their needs are met.
4. How do I help my grandmother select a reputable, high-quality nursing home?
There are several criteria that nursing homes are monitored for and graded on by Medicare. In addition, some facilities also hold various voluntary certifications and accreditations that can only be obtained through third-party verification of a high-quality facility by meeting strict criteria confirmed through inspections. In addition to visiting a facility with your grandmother and asking your own questions, and doing your own due diligence, you can see the information provided here about nursing home inspections and quality reports for various nursing homes in your grandmother's local area.