There are many residential options for older adults that can meet a variety of needs. See what assisted living facilities offer their residents, how they're regulated, what you can expect, and how much they generally cost.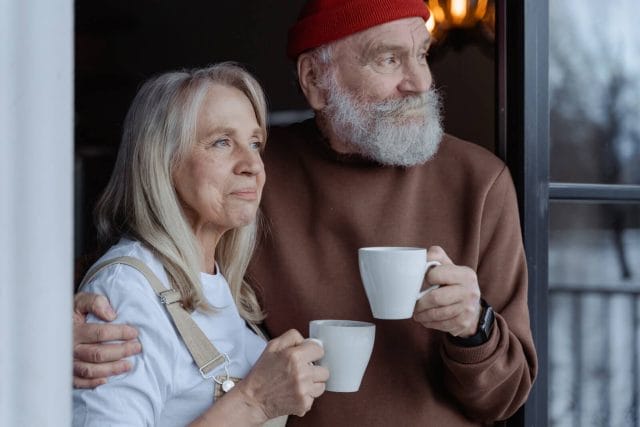 Assisted living communities are one of the many options older adults have in getting residential care and support as they age. In addition to independent living, memory care, and skilled care facilities, there are many assisted living communities nationwide that provide personalized assistance in a vibrant, home-like setting. This common senior living choice offers an ideal mix of independence and support that can give residents confidence, comfort, and peace of mind. If you're considering assisted living for yourself or a loved one, here's what you need to know about this type of senior residence, the type of care you might expect within an assisted living community, some of its benefits, and the general cost.
What is assisted living?
Assisted living is a type of senior living solution for older adults who want to maintain independence but can no longer live safely at home or want help with daily tasks and responsibilities. Each state regulates the assisted living communities within it, so requirements vary depending on your state of residence. However, all assisted living communities need to receive and maintain their license as per their state's requirements to remain in business. And each state makes its rules on aspects of the facility like staffing, meal programs, living-area requirements, the services they provide, and more.
It may also be helpful to know that depending on your state, this type of community may be called something other than "assisted living," and many states have more than one licensure name for different sizes of facilities and/or the services they provide. Your state might use licensure terms such as assisted living programs, assisted living homes, residential care facilities, or assisted care living facilities, to name a few.
Assisted living amenities and services
Residents in assisted living communities enjoy apartment living, with floor plans sometimes including studio, one-bedroom, and two-bedroom options. In many states, residents may also share a living space. Apartments typically include kitchenettes and bathrooms that are either private or shared among residents on the same floor. Residents can furnish their own apartments so that the space truly feels like home.
In general, assisted living communities provide residents with around-the-clock caregiver assistance. Communities can be small, with fewer than 20 residents living there, or large, with more than 100 residents. In all cases, residents can access caregiver assistance, nursing oversight, amenities, and services designed to support overall wellness.
State requirements vary on what care services assisted living facilities must provide; however, many states require that staff provide support with activities of daily living (ADLs) and other daily tasks, such as
Medication management.
Personal care tasks, including showering and grooming.
Dressing.
Incontinence management or toileting assistance.
Transfer assistance.
Mobility reminders and cueing.
Common amenities and services featured at assisted living communities range based on state requirements, but can also include
Regular housekeeping.
Laundry and linen services.
Scheduled transportation services.
Personalized care plans with nurse oversight.
Physician visits on-site.
On-site physical and occupational therapy for outpatient appointments.
Meals served in a social dining room setting.
Life enrichment programs that include a calendar of activities and events.
Outdoor spaces, such as patios, gazebos, gardens, or walking paths.
Assisted living communities also produce social and recreational events for their residents. This kind of programming supports the emotional and mental wellness as well as the cognitive health of their residents. Activities that can help maintain cognitive function and social connectivity may include different types of clubs, classes, holiday celebrations, or group outings.
The amenities, features, and social activity calendars vary from one community to another. While searching for the perfect community for your needs, consider these important things to look for in an assisted living facility to aid you in making a decision.
Who lives in assisted living communities?
Assisted living communities serve diverse residents with unique preferences, abilities, and challenges. In general, assisted living is typically best for older adults who
Can benefit from hands-on assistance (or verbal cueing) with at least one activity of daily living.
Can benefit from a maintenance-free lifestyle and a downsized living space.
Are overwhelmed or confused with a complex medication schedule.
Are lonely living at home alone or with a partner.
Have had a recent weight loss or gain.
No longer drive.
Though assisted living communities can meet various needs, people with certain needs may not be best suited for this senior living setting. While it is possible for a resident to obtain third-party providers to meet certain needs that the assisted living facility doesn't provide for, certain conditions create a situation where the community cannot meet the resident's overall needs. In these cases, the resident may be unable to retain residency or will not be admitted. In these cases, a resident must begin looking at a setting that can provide higher levels of care, such as a skilled care facility or nursing home.
Benefits of assisted living
Assisted living is a popular choice for those looking for senior living solutions. Residents enjoy the maintenance-free lifestyle and the opportunity to socialize with neighbors throughout the day. Residents and their family members also benefit from the peace of mind that comes with knowing a caregiver is onsite around the clock to offer assistance or provide care in an emergency.
Other benefits of assisted living can include
Increased energy thanks to support with household chores and personal care tasks.
Increased socialization, which leads to better health outcomes.
Less chance of medication errors or accidental mismanagement.
Reduced risk of falls or other accidents due to senior-friendly design and safety considerations.
Creating meaningful relationships with community team members.
Predictable monthly fees lead to simplified budgeting and financial planning.
How much does assisted living cost?
Assisted living costs can vary greatly depending on where you live as well as the type of community you're looking for. Cost can also fluctuate based on the size of the community, amenities and services offered and the level of care a resident requires.
However, seniors can expect to pay a monthly fee that includes not only apartment rent and utilities but also access to services and amenities at the community. Genworth's Cost of Care Survey reports that the average monthly fee for assisted living services is $4,500. While that number might seem high at first glance, jotting down monthly expenses your loved one has while living at home and noting that these services are included in the assisted living monthly fee might make that number seem much more realistic. You can also get an idea of average assisted living costs in your state here.
While Medicare does not cover assisted living room and board, there are ways to offset the cost of assisted living, including private pay, private insurance, VA benefits, and Medicaid in some states. Medicaid programs vary from state to state, and though not all assisted living facilities accept Medicaid as a form of payment, some do.