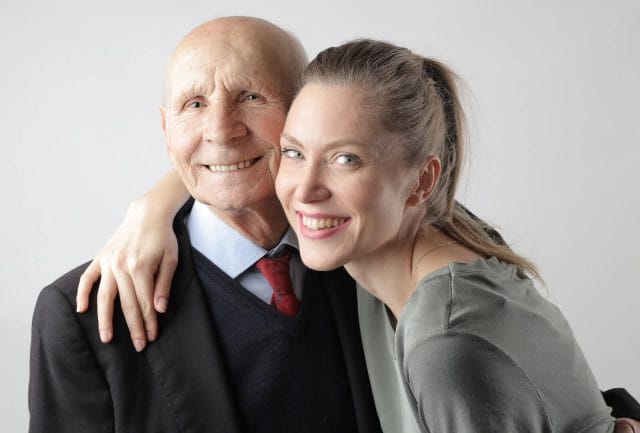 The U.S. Department of Health and Human Services estimates that 7 out of 10 people require long-term senior care at some point in their lifetime. This common need is something that families should talk about frequently and openly to prepare for when that time comes. But it's hard to know when a senior needs help. This article will share tips and information to help you and your family identify when it's time for senior care and what to consider when deciding whether home care or a senior living community is the best choice.
Being independent vs. needing some support
One of the biggest signs that an older adult needs long-term care is when they cannot carry out their activities of daily living (ADLs). ADLs are basic tasks a person needs to do daily to maintain their health and survival. Those tasks include
Bathing
Feeding
Dressing
Toileting
Continence
Ambulation (walking or moving around the house)
Steve Jorgenson, CEO and President of Solterra Companies, shares some additional thoughts on what you can look for in your loved one to evaluate if they need more care:
Short-term memory loss and forgetfulness
Being unable to feed or bathe oneself
Maintaining a poor diet
Not being able to shop or cook for themselves
An unkempt home or chores not being done
If a person cannot perform one or more ADLs or display some of these above behaviors, it may be time for them to have long-term senior care services help them meet these basic daily needs.
Other tasks a person needs to perform to maintain quality of life, but are not fundamental to daily survival, like ADLs, are called Instrumental Activities of Daily Living (IADLs). These activities include
Housekeeping
Shopping
Meal preparation
Medication management
Laundry
Transportation
Money management
In some cases, an older adult may independent enough to perform their ADLs, like bathing and feeding, but they may find some IADLs, like cleaning their home or grocery shopping, to be more difficult than they were in the past. Senior care services exist to help people with those tasks as well, which can empower older adults to live longer in their own homes safely and comfortably.
Signs that family members are slipping into a caregiver role
In the United States, an estimated 53 million unpaid family caregivers provide care to a loved one, and on average, they provide roughly 20 hours of care each week. Know that you are not alone in this role if you find that you're providing care to a family member. People, communities, devices, home modifications, and organizations are ready to support you and your older adult loved one.
Beth Oslund, the Director of Nursing at Accra Care, shared that "everyone's threshold differs over what works in their own lives and demands within the family. I don't think it's ever too soon after becoming a caregiver to see what support services are available for you. It might be a support group or respite care so that you can confidently hand over the care to someone else, looking at home care options like what home care agencies are open, seeing what services are available, and it can be overwhelming."
Here are some things that she wants caregivers to look out for that may mean the caregiver could use a little extra help:
When you put your loved one's needs before your own.
You're not looking forward to going in and helping.
You lose sleep to these demands.
"When you start to feel like it's work to you or you're not enjoying that caregiver role anymore, that's the time to bring in support for you. It'll keep you — the caregiver — healthy, and your loved one as well," she said.
It's also important to consider the caregiver's health, especially regarding the relationship between you and your loved one. Caregiver burnout is real. Being a caregiver can take an emotional and physical toll on a person if they do not have the support they need. And in some cases, the stress of caregiver burnout can be a pipeline for elder abuse due to strained family ties, the opening of old traumas and wounds, and lack of proximity to social support. Ensuring that older adults get the care they need is vital for everyone involved.
What senior care resources are available?
There are a lot of resources out there. The services you and your family should look into vary, depending on factors. Here are some questions to consider about the aging loved one and family:
The desires of the person needing assistance. (E.g., Do they want to age in place and get home care services? Would they prefer the community atmosphere of an assisted living community or other senior housing?)
The person's available funds and resources (i.e. the availability of family caregivers as well as financial means to pay for senior care.)
What types of home care and other senior care resources are available in their community (respite, meal trains, etc.)
For example, if someone wants to age in place but lives in a home that isn't safe and has limited funds for home modifications, their best option may be to look into senior living in their area.
Here are some other things to consider when thinking about getting senior care:
What are the person's preferences for caregivers?
Are they receptive to receiving help from non-family members?
What services or supports would you want in their care plan?
Do they have a power of attorney (POA)?
Is home care or a senior living community right for me?
Knowing whether home care or moving to a senior living community may be difficult for you or your loved one. Here, we'll discuss each, so you can consider the details when determining what's best for your family.
When should you use home care?
The cost of home care services varies depending on the types and amount of services you need and where you live. In some cases, home care services can be a cheaper option — until your care needs reach 12 hours a day. But it's also critical to figure out what environment is best for the person who needs care. Are they safe at home? Will they feel isolated if they continue to live alone? Do they personally thrive when they live in their home instead of a facility or community?
According to Genworth's Cost of Care survey, the average home care services client uses 44 hours of care each week. Almost 80% of older adults want to age in place — that wish should be honored and respected as much as possible.
Caregivers working with home care agencies can perform a wide variety of activities and tasks that facilitate a higher quality of life for the older adult, including
Meal preparation
Companionship and socialization
Personal care (showering, dressing, etc.)
Assisting with recovery (exercises, etc.)
Respite relief for family members
Laundry assistance
Transportation to appointments and outings
Support for walking and exercising
Overnight observation care
Couples care options
Light housekeeping
When should you look into senior living?
Oslund said the decision between home care and senior living depends on "how much supervision [will] allow this person to be safe. Options for home care are ideal for the individual who can remain safe, and they're okay with occasional supervision and support."
A range of options are also available, spanning independent living, assisted living, adult day centers, memory care, nursing homes, and continuing care retirement communities (CCRCs).
With senior living, Oslund said that when someone needs "around-the-clock, immediate attention to [be] safe in their home, I would think that's when you'd want to start looking more toward senior living. When meeting their immediate needs becomes an everyday challenge, senior living provides more immediate and around-the-clock care."
Bottom line
There is no defined timeline for looking for care, but it can never hurt to begin early. It's important to look out for any changes in condition, personality, or mannerisms and to point those out to a trusted medical professional. Look around at what's available in your community, not just for your loved one but also for the family caregivers.