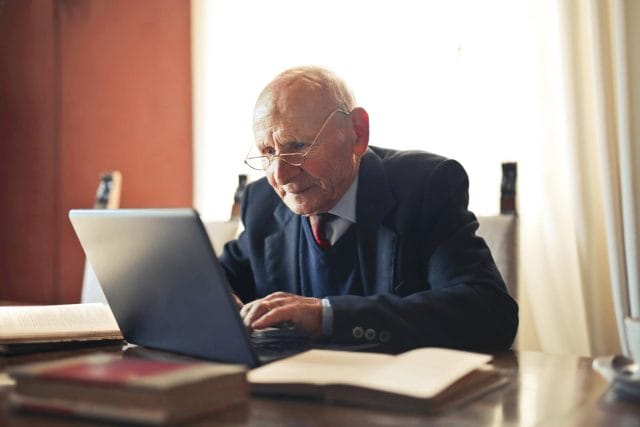 If you need to choose a skilled nursing facility for your loved one, they probably recently sustained an injury or illness — this is a is a stressful time. Choosing the right facility can seem like an overwhelming task. Skilled nursing can be the difference between a meaningful recovery from an accident or illness or a long and arduous recovery without it. Managing the care of someone at home who does not go through the intensive rehab that skilled nursing offers can be challenging and expensive.
Here, we help you identify questions to ask, what to look for, and who to talk to as you consider the best skilled nursing facility for your loved one. Skilled nursing is time-limited — you will want to maximize services and therapies, so your loved one can return home in the best possible shape and continue a meaningful and successful recovery. 
What to look for in a skilled nursing facility
One of the first things you will notice when the discharge planner identifies potential skilled nursing facilities is that insurance may dictate your options. If your loved one has Medicare health insurance, you may be in luck — many skilled nursing facilities accept Medicare as payment. Medicare Advantage plans will have a list of limited options.
If you have a qualifying hospital stay and meet other criteria, Medicare will pay for your stay at a skilled nursing facility for a certain period of time. Traditional Medicare with a Medigap plan will pay for any skilled nursing that accepts Medicare. Typically, Medicare covers 100% of the stay for days one through 20. After that, must pay a daily co-pay, typically 20% of the daily fee. If you have secondary insurance, it may cover that 20%.  Also, although both Medicare Advantage and traditional Medicare pay for certain amounts up to 100 days in skilled nursing, Medicare Advantage plans often only pay for the first 20 days, and then you have a daily co-pay.
Positive things to look for in a skilled nursing facility
When you tour a potential skilled nursing facility, pay attention to these positive characteristics:
The staff's attitude should be pleasant and positive toward patients and one another.
Spacious rooms that are clean and comfortable.
A rehabilitation room that is large and has up-to-date therapy equipment in good condition. Among the equipment, you might also see mock kitchens or laundry rooms — this is typically for occupational therapy, which helps people rehabilitate muscles for functional movements at home.
If you tour the facility during the day, you should see patients busy walking or doing rehabilitation exercises and not languishing in their rooms.
While some patients may prefer to wear hospital gowns or may be wearing them temporarily, you see that most patients are well-groomed and dressed in their own clothing.
Patients are dressed appropriately for the climate inside the facility and for the season; the temperature in the facility is comfortable.
Ample staff-to-patient ratio.
The facility is near family members. A skilled nursing facility that is close to family makes visiting easier.
Potential red flags of an SNF
There are some red flags to look out for when touring a skilled nursing facility.
A consistent urine smell could indicate a lack of attention to patients with continence issues.
Unclean common areas.
Cramped spaces.
Inadequate staffing can be hard to determine, but notice if there aren't enough care staff members to attend to patient needs. Patients have bedside call bells, like at a hospital. See if you hear patients' call bells ringing for a long time. This could indicate understaffing or that the care team is struggling to meet the needs of patients.
Poorly maintained therapy equipment.
An obvious lack of emergency procedures.
Who to speak with during a tour of a skilled nursing facility
Staff in skilled nursing facilities are busy, but ask if you can meet with the following people. These staff members are critical members of the care team.
Director of Nursing. The director of nursing guides nursing staff, ensuring they adhere to the facility's policies and procedures. The director of nursing also manages and educates staff members and oversees all medical aspects of care.
The Director of Therapies. This person is responsible for overseeing the delivery of all therapy services for residents, including physical, occupational, speech, and respiratory therapy. The director ensures that all services meet quality standards and that the facility complies with all relevant federal and state regulations. The director also supervises all therapy staff and oversees the budget for therapy services.
Dietary Director. The dietary director is critical in leading and managing the dietary department. In a skilled nursing facility, they ensure that residents receive nutritionally adequate and safe meals that meet their individual nutritional needs while adhering to regulatory requirements and standards. The dietary director also educates dietary staff on special dietary needs and restrictions.
Director of Aides. The Director of Aides is critical in overseeing and managing the nursing aide department in a skilled nursing facility. The director ensures that nursing aides provide safe and quality care to residents, adhere to regulatory requirements and standards, and work collaboratively with other interdisciplinary care team members. The additional responsibility of the director is to ensure good communication with family members about care concerns and other issues.
Questions to ask during a tour of a skilled nursing facility
Having a set of questions to ask during a tour of a skilled nursing facility will ensure that you cover relevant topics.
What specific care and services are offered at the SNF, including medical care, nursing care, therapy services, social services, and activities?
What are the staffing ratio and availability of nursing staff for each shift? (Some facilities may have eight-hour daytime, evening, and overnight shifts, while others have 12-hour daytime and overnight shifts.)
What are the staffing ratios and nursing staff availabilities on weekdays and weekends?
How do you handle emergencies and after-hours care? Ask about the facility's emergency protocols, availability of healthcare providers during after-hours, and how emergencies are managed, including communication with family members.
What is the process for creating and implementing care plans? Understand how care plans are developed and updated for each resident. Ask if you can be present during care planning.
What are the meal options and dietary accommodations? Ask about the types of meals provided and any special dietary accommodations for your loved one if they have specific dietary needs or restrictions.
How are residents' social, recreational, and activity needs addressed?
How do you handle care transitions and discharge planning? Ask about the facility's policies and procedures for care transitions, including discharge planning, coordination with other health care providers, and support for residents and families during transitions. If you have a Medicare Advantage plan, ask the billing department for specifics about coverage and any co-pays.
What are the visiting policies and communication channels for families? Inquire about the facility's visiting policies, communication channels for families to stay updated on residents' care, and opportunities for family involvement in decision-making.
How many physical and occupational therapy sessions will my loved one receive? Are the number of sessions dedicated by need or insurance?
How do you measure therapy progress, and will we be informed if our loved one is not progressing?
Other considerations
To choose the right skilled nursing facility for your loved one, consider all methods of gleaning information: working with a placement specialist, reading online reviews, asking health care providers for recommendations, learning about friend or family experiences with the facilities, and seeing the facility options yourself. Remember that recommendations don't replace a thorough personal visit.