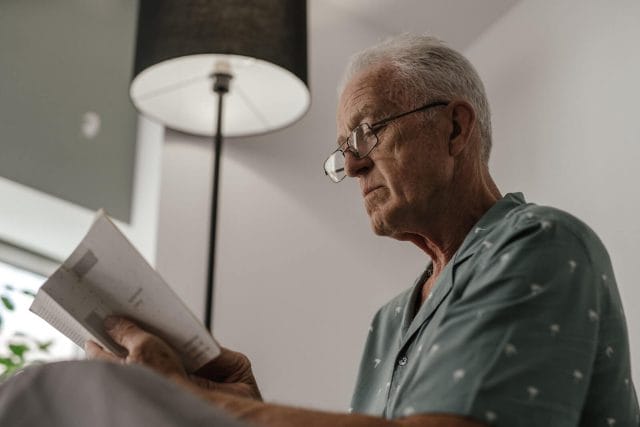 An assisted living community is a great residential option for an older adult who can still maintain a certain level of independence, as they have their own living space and access to caregivers, meals, and medication assistance. When your loved one needs more care than assisted living provides, you must consider other residential care options.
The assisted living community your loved one lives in should give you a list of care they can provide. When your loved one's care needs increase beyond this list, it is time to search for a senior living solution to meet their needs. Here, we share options for receiving the appropriate level of care should your loved one's assisted living facility no longer meet their needs.
Care options after assisted living
Typically, assisted living communities provide several services that help make residents' lives easier, safer, and more comfortable than living independently at home. But, certain life events or health conditions can cause a person to require more care than an assisted living can provide, such as having dementia (if the assisted living community does not provide memory care), needing help with many activities of daily living, or experiencing a health event that requires consistent medical attention. Here are some options for people in these situations to get the care they need.
Standalone memory care community
Some assisted living communities have memory care wings or neighborhoods on campus that accommodate the needs of residents with Alzheimer's disease or other forms of dementia. Not all assisted living communities have these specialized areas, however. Depending on the state your loved one lives in, assisted living communities must hold specialized licenses to provide this level of care. If your loved one has dementia, check with the facility to learn if it can meet their needs.
If your loved one has dementia and currently lives in an assisted living community that cannot meet the needs of people with dementia, you can look into standalone memory care communities. These residential communities are dedicated to serving people with Alzheimer's disease and other forms of dementia. Living in these communities has many benefits, such as access to caregivers and staff specially trained to care for people with mild, moderate, and severe cognitive decline. They also have social programming designed to support people with dementia, as mental and social stimulation continues to be critical to a person's health and well-being as dementia advances.
The cost of a memory care community is comparable to that of an assisted living facility. Like assisted living, monthly costs vary from state to state and town to town. You can search for communities in your area and work with a local placement specialist to find the right memory care community for your loved one. As you search for a memory care community, consider these important things to look for as you tour communities and talk with staff.
[Read: How to Pay for Memory Care]
Nursing home
A nursing home may be better equipped to meet the needs of your loved one if they require around-the-clock assistance with their activities of daily living. These communities provide residents with 24/7 care to do tasks like dressing, eating, bathing, transferring (getting in and out of bed), and ambulating (moving around). They also provide meals, access to nursing staff, and social programming.
Your loved one may need this level of care if they require assistance with several activities of daily living. Each state regulates assisted living differently, and most permit the admission of residents who require assistance with up to two activities of daily living. Inquire about that regulation with your loved one's assisted living facility to learn when they can no longer meet your loved one's care needs.
The average monthly cost of a semi-private room in a nursing home is $7,908, and private rooms are higher. Prices vary from community to community and often depend on the state your loved one lives in. There are many ways to pay for nursing home care, such as using long-term care insurance, veterans' benefits, and others.
Home care and home health care
Though many older adults start receiving long-term care by getting home care or home health care services and eventually move to an assisted living community, every person's situation is different. While it's unlikely that an assisted living resident will move to their own home to live independently, it's possible that some may move to a family member's home, and then a home care provider may come to the house to help them. Some people hire live-in caregivers if that is financially feasible and there is enough space in the home. 
Skilled nursing facility
A skilled nursing facility is a short- or long-term residential solution that offers a higher level of care than assisted living with on-site physicians and nurses. It is considered more of a medical facility than a residential setting, as they typically provide sub-acute care after an illness or hospital stay.
If you're wondering what kind of services skilled nursing can assist you with, some of the conditions they may be equipped to care for are
IV medication.
Ventilators.
Respiratory therapy.
Injections.
Complex disease management.
If your loved one has experienced a health event that requires medical attention for a long time, their assisted living community may be unable to meet those needs. Talk with their residence to determine if the staff and facility are equipped to meet your loved one's medical needs and for the length of time they need it. Some assisted living communities cannot accommodate a resident who remains bedbound for over a certain number of days, for example. In this case, a skilled nursing facility may be an appropriate short- or long-term solution.
Should your loved one need to temporarily leave their assisted living community for a short time to regain their health in a skilled nursing facility, they may be able to return after being treated as long as they don't need continual medical care.