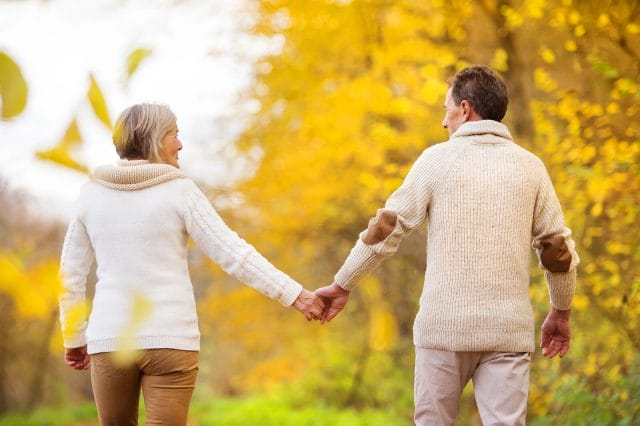 You and your family are at a point where your loved one needs memory care. Now what? Most locations have several assisted living communities with attached memory care to choose from, and making a wise decision is not always easy. This article will give tips and guidelines for what to look for in a memory care facility. 
Doing your research to find the right community for your loved one will give you the confidence that you have made the best choice. Read on to learn tips, like making connections with staff before your loved one moves in, considering the community's proximity to your home to make visiting easier, and many more helpful insights.
How to choose memory care communities to tour
There are several ways to evaluate which memory care communities to tour. This can be made easier when establishing criteria before starting your search. Write down what is most important to you and your loved one. Here are some possible approaches to selecting memory care communities to tour.
Proximity. You probably do not want to sacrifice quality care for proximity, but proximity could be vital if you have both. Driving a long distance to visit your loved one could be challenging, and you may visit less if you have a long way to travel.
Internet search with reviews. Doing an internet search for nearby communities can be very valuable to see what people's reviews say online. Remember that reading reviews is just one of the strategies you should use to make your short list of communities. Bolster the legitimacy of any reviews with our other suggestions. 
Use a placement advisor. A senior placement specialist knows memory care communities' community, staff, and reputation. They can consider budget, proximity, and other factors in helping you decide. A local placement specialist also hears about complaints that may not appear in online reviews. Most placement specialists will schedule tours for you and accompany you.
Ask health care providers. Your loved one's physician or nurse may have recommendations based on other patient experiences. Always go through your protocol and confirm any recommended memory care community.
Who should you meet with during a tour of memory care?
One source of frustration in any senior living setting is who to go to report problems to or ask questions about care. The memory care director is ultimately responsible, and you should ask to meet with them. Other staff to meet with during your tour of memory care:
Nursing director. The nurse is responsible for developing the care plan, assessing medical issues, and administering medications.
Activities director. Every memory care team member is important, but the activities director plays a significant role in how your loved one will adjust.
Dietary director. If your loved one has special dietary needs, you want to ensure that dietary staff can accommodate those. Or, if your loved one struggles to eat without someone with them, ask about staff availability to be present during meals.
Possible caregivers. Ask if meeting with potential caregivers working with your loved one is possible. Caregivers are the ones providing the majority of care for your loved one. Their involvement can't be overstated. 
What are the questions to ask memory care staff?
Have a list of memory care staff questions to ask the director of the memory care community and anyone else you meet with. If you ask the wrong person a specific question, they can help you address it with another staff member.
Will my loved one have the same caregivers across shifts? Rotating caregivers can be disruptive to people with dementia. Having the same daily caregiver isn't always possible, but the more consistent, the better.
Do your caregivers have dementia-specific training? If so, what does it consist of? Many memory care communities train their staff in dementia-related topics, such as a patient's behavioral challenges and how to handle them, issues that arise at different stages of dementia, and more.
What if my loved one refuses to participate in activities? Is there one on one engagement available? Even though memory care communities have to meet the needs of many individuals, they can still offer individualized programming.
How do you handle agitation? The preferred response to agitation is a sense of calm, empathy, and an ability to distract people with other activities.
What is the best method to contact staff about a problem? Is it a phone call, email, or schedule a meeting? Establishing a method of communication and point of contact from the beginning is a great way to avoid delays in handling issues and minimizing frustration.
What is your staff-to-resident ratio? Not every memory care community has a specific staff-to-resident ratio. Some states require that there is enough staff to handle the needs of the residents. But that doesn't mean a community will not establish its staff-to-resident ratios. Ask how many staff are on at different times of the day. Night shift staffing may be lower than daytime, but you should know their standards.
What happens if my loved one is no longer ambulatory? Will they have to move, or do you require them to receive hospice care to stay? Each state regulates assisted living communities differently, and they may allow certain types of facilities to house residents with different levels of needs. Learning what care needs are "too high" for a certain facility is critical. It doesn't mean that your loved one can't move into a community that can't meet every need; it just means that you may need to be prepared to move your loved one if their needs increase beyond the maximum level of care the community can provide.
What medical care are you unable to provide? Similar to the previous question, knowing what medical care the community cannot provide is important. If your loved one has certain medical needs that require IV medication or ostomy care, for example, their level of care may be too high for a community. In this case, you'll need to move on to the next community on your list. Or, if your loved one moves in and their medical care needs increase, you may need to find another community that can meet their needs.
May I see an activity schedule for a typical week? Socialization and mental engagement are critical to the enrichment and health of a person with dementia. It is paramount that memory care communities have appropriate activities for their residents regularly. Ask to see that week's activity schedule. If they do not have one, this could be a negative sign.
What to observe during a tour
Keep your eyes and ears open during your tour of memory care communities. Judging the general environment with one visit may not give you a well-rounded idea of the place, so plan two or three if possible. Look at these aspects of each memory care community.
Visit multiple times and at different times of the day. Try to go at lunchtime at least once to see what the food looks like, and you can also see the facility when it is busy and bustling. 
General demeanor of the residents. It is normal for there to be occasional upsetting behavior in any memory care unit. But look for how the staff handles agitated residents or if some seem left alone when distraught.
How are residents responding to activities?
Observe the layout of the community. Can residents safely and easily access outdoor spaces? Is the layout confusing or confining?
Is the community clean?
Are there emergency protocols, and if so, what are those?
Memory care communities have a valuable place in the continuum of senior living. As a growing number of older adults have Alzheimer's and dementia, the need for safe, quality care will only grow. Take your time choosing the best community to have peace of mind that your loved one is well cared for.