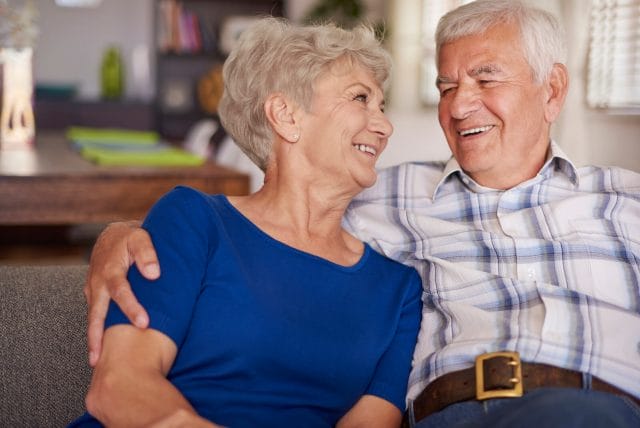 Some older adults need complex medical care to stay safe and healthy. While some seniors need this support in a short-term capacity, perhaps after a hospital stay or surgery, others need extensive long-term support and oversight. While some who need this level of long-term care may also consider a nursing home, a skilled nursing facility can provide the clinical care needed in a community setting that feels less like a hospital and more like home. Here's what you need to know about skilled nursing facilities, including their services and care, who benefits from this kind of care setting, and options for paying for a skilled nursing facility.
What is a skilled nursing facility?
A skilled nursing facility (SNF) is a clinical, residential setting where people receive skilled care interventions from licensed professionals.  Some other names for a skilled nursing facility might be "health care community," "rehabilitation facility," or a "skilled care community," to name a few. A skilled care facility goes by many names, but the general description remains: licensed professionals in a residential setting provide skilled health care interventions.
What type of services are provided at a skilled nursing facility?
Skilled nursing facilities are different from other senior care options because of the level of care they offer. Skilled care services are medical services prescribed by a physician and given by licensed professionals. Skilled care facilities provide this type of care around-the-clock.
Skilled care services can include:
Wound care, including care of pressure ulcers or incisions from surgery.
Pain management.
Complex condition management.
IV, or intravenous, therapy.
Injections.
Physical therapy.
Occupational therapy.
Speech therapy.
Discharge planning and case management.
While you can find outpatient physical, occupational, and speech therapy at outpatient clinics in assisted living or independent living communities, skilled nursing facilities offer inpatient therapy. This means the therapy sessions are intensive and happen more frequently throughout the day. This aspect of the care sets it apart from others and classifies it as skilled care.
Because skilled nursing facilities are still senior living communities, you will find amenities and services like life enrichment programming, meals, scheduled transportation, and more. Skilled nursing facilities were once designed to feel more like a hospital setting, complete with fluorescent lighting and cold, linoleum floors. However, today's skilled nursing communities are designed to feel more like home with shared community spaces like libraries and sitting areas and sometimes demonstration kitchens.
While skilled nursing facilities can care for residents with Alzheimer's and other types of dementia, they do not always have a designated memory care neighborhood. If you are searching for dementia care services, you might be better suited to look for a memory care community.
Who works at a skilled nursing facility?
It takes many senior living professionals working together to ensure a skilled nursing facility is running well and serving its residents, guests, and family members. You can find these professionals working in a skilled nursing setting:
Registered Nurses and Licensed Practical Nurses (RN, BSN, LPN).
Certified Nursing Assistants (CNA).
Clinical Social Workers (LCSW, MSW).
Certified Activity Professionals, or Recreation Therapists (CAP, ADC, CTRS).
Physical Therapists and Physical Therapy Assistants (PT, PTA).
Occupational Therapists and Certified Occupational Therapy Assistants (OT-R, COTA).
Speech Therapists (SLP).
Rehabilitation Aides, a specialized type of CNA.
Registered Dieticians who consult with the dining team (RD).
Licensed Nursing Home Administrators (LNHA).
You will also find trained housekeepers, maintenance staff, dining room servers, chefs, and support staff who all work hard to serve residents and meet their personalized needs.
Who is a skilled nursing facility for?
A skilled nursing facility can serve two purposes: providing skilled care on a short-term basis or on a long-term basis. Short-term rehabilitation is a common service that skilled nursing facilities provide. A short-term resident typically comes to the skilled nursing facility after a planned or unplanned hospital stay or procedure. For example, someone might come to an SNF after being discharged from the hospital after a planned hip replacement. Or, someone might come to an SNF after leaving the hospital after a stroke. In either case, a skilled nursing facility is where a short-term resident can continue to recover before safely returning home or transferring to a senior living facility, like an assisted living community or nursing home.
Short-term rehabilitation residents work with the clinical team to set goals to work on while they are there. For example, they might want to get their pain under control or be able to successfully and confidently navigate stairs so they can get around in their home. Most short-term rehabilitation residents are at an SNF for less than 120 days.
Long-term skilled nursing residents need skilled care services and oversight 24 hours per day. These residents live in the community and will not return home. Long-term residents might be in hospice care, receive palliative care interventions, or have significant mobility issues that limit their ability to do independently. They might require significant support with completing more than two activities of daily living (ADLs).
What are rooms like in skilled nursing facilities?
Skilled nursing facilities typically offer private rooms, though some have semi-private rooms where residents share space with a roommate. Private rooms typically have a hospital bed, dresser, nightstand, and television. Semi-private rooms come furnished as well. Most skilled nursing facilities provide private bathrooms in each private or semi-private room as well. Amenities and features vary from facility to facility, so it's a good idea to learn about the features of the SNFs you are considering.
How can I pay for skilled nursing facility care?
Skilled nursing care can be paid for by Medicare for a certain length of time. If a resident has Medicare and has a three-night qualifying hospital stay, they can expect to have the first 20 days of SNF care covered 100% by Medicare. Days 21-120 are covered 80% by Medicare, and the remaining 20% must be paid out-of-pocket or by secondary insurance. Qualifying Medicare recipients receive 120 days total each year, so Day 121 will not be covered at all by Medicare.
Some skilled nursing communities also accept Medicaid. These rooms can often have a waiting list, so you might not be able to get into a Medicaid room right away.
Finally, skilled care can be covered partially by long-term care insurance, secondary private insurance, or Veterans Administration (VA) benefits.