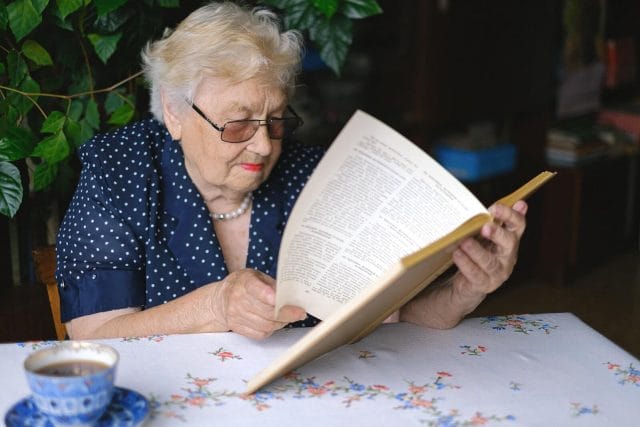 Adult foster care homes are alternatives to other senior living options like assisted living, nursing homes, and independent living. Even though those solutions certainly meet the needs of older adults looking for additional support, adult foster care is a unique type of senior living community that can meet older adults' needs while offering its own kind of benefits. Let's learn more about this unique senior living solution, including what it is, what it isn't, and what to expect from adult foster care.
What is adult foster care?
Hearing the phrase foster care might make you think of children who need a stable home after their parents can no longer care for them. While that is a definition of foster care, adult foster care is geared toward providing support and assistance to adults aged 18 and over. While some adult foster care homes focus on supporting adults living with developmental disabilities, many adult foster care homes are designed for older adults.
Adult foster care homes provide an intimate setting where residents feel like they are living at home with friends. The foster home obtains its license through the state, and the owners of the home must meet regulations and be certified foster care providers. While guidelines vary by state, most adult foster care homes accept no more than three to six residents.
What to expect in adult foster care homes
Adult foster care homes provide around-the-clock personalized support to the seniors who live there. Like other senior living options, the services, amenities, and support vary from home to home. Despite the variations, here are some common elements to expect from adult foster care:
Daily meals and snacks.
Personalized assistance with activities of daily living.
Housekeeping and home maintenance.
Laundry services.
Recreation opportunities and activities.
Help with arranging transportation to appointments or errands.
In most states, adult foster care home owners will also be the primary caregivers and live in the home with the residents. Seniors who live there generally have their own bedrooms; in some cases, as homes vary, residents may share a room. The residents share bathrooms and living spaces, like the patio, kitchen, dining room, or living room. Because the owners live at the home, it is important to note that adult foster care guidelines in most states require someone to be onsite 24 hours per day, but that person does not need to be awake. This may differ from assisted living communities, where there may or may not be requirements that at least one staff member is awake at all times.
Care and assistance in adult foster care
Residents who live in adult foster care receive support and assistance with activities of daily living, such as grooming, dressing, and showering. If a resident needs a higher level of care, they may bring in a home care agency to provide those services if the adult foster home allows it. Those services would likely not be included in the rent to live at the home. In cases where the adult foster care home does not allow third-party agencies to provide services, the resident would need to search for a more suitable community to meet their needs.
Adult foster care provides peace of mind for residents who need just a bit of support and assistance because the residents know someone is there to help if needed. Most adult foster care home rooms are equipped with emergency pull cord systems so the resident can receive help quickly from the on-site caregiver.
Who is appropriate for adult foster care?
Adult foster care might be a senior living solution to consider if the adult:
Can perform four to six activities of daily living independently or with minimal support.
Needs assistance with one or two activities of daily living.
Wants to get to know their neighbors and caregivers well and build meaningful, family-like relationship with them.
Feels overstimulated or overwhelmed in larger environments with many people, like assisted living communities.
Prefers a small, homelike environment.
In contrast, a person might not be appropriate for adult foster care if they:
Need hands-on support for more than four activities of daily living.
Are living with dementia and are prone to wandering.
Feel most comfortable knowing a caregiver is awake and on-site 24 hours per day.
Benefits of adult foster care
In addition to the perks of senior living, like increased connections with peers, and peace of mind, adult foster care homes come with their own benefits. For example, residents can thrive in a smaller, more intimate environment as caregivers get to know them much better (and much faster) than in a larger senior living setting. Residents can feel comfortable in a homelike environment that likely reminds them of their home prior to the move. Finally, it is often much easier for residents in adult foster care to get their personal preferences and needs met in the smaller setting that adult foster care offers.
Perhaps the biggest benefit to adult foster care is the availability in more rural locations. While assisted living services are easy to find in larger cities and suburbs, smaller towns with less population often can't support an assisted living community. Adult foster care homes step in to fill this need, where residents can stay in the rural environment they love while getting the support they need.
Costs and payment options
Depending on the state, adult foster care homes may cost less than assisted living. But, most homes charge a monthly or daily fee that includes room and board, utilities, housekeeping, meals, and activities. It's important to talk about costs upfront with the home so that you understand what is and isn't covered in that monthly or daily fee. It's also important to note that any additional support from an outside agency will be billed separately to the resident.
While Medicare does not cover adult foster care, eligible residents might be able to offset costs through a state Medicaid waiver. Medicaid will not pay for room and board costs but can offset the monthly fee by covering costs associated with care or support. Similarly, eligible Veterans can use VA benefits to offset the costs of adult foster care, including homes that specifically serve Veterans.